'Brown Lab' Original Painting on Canvas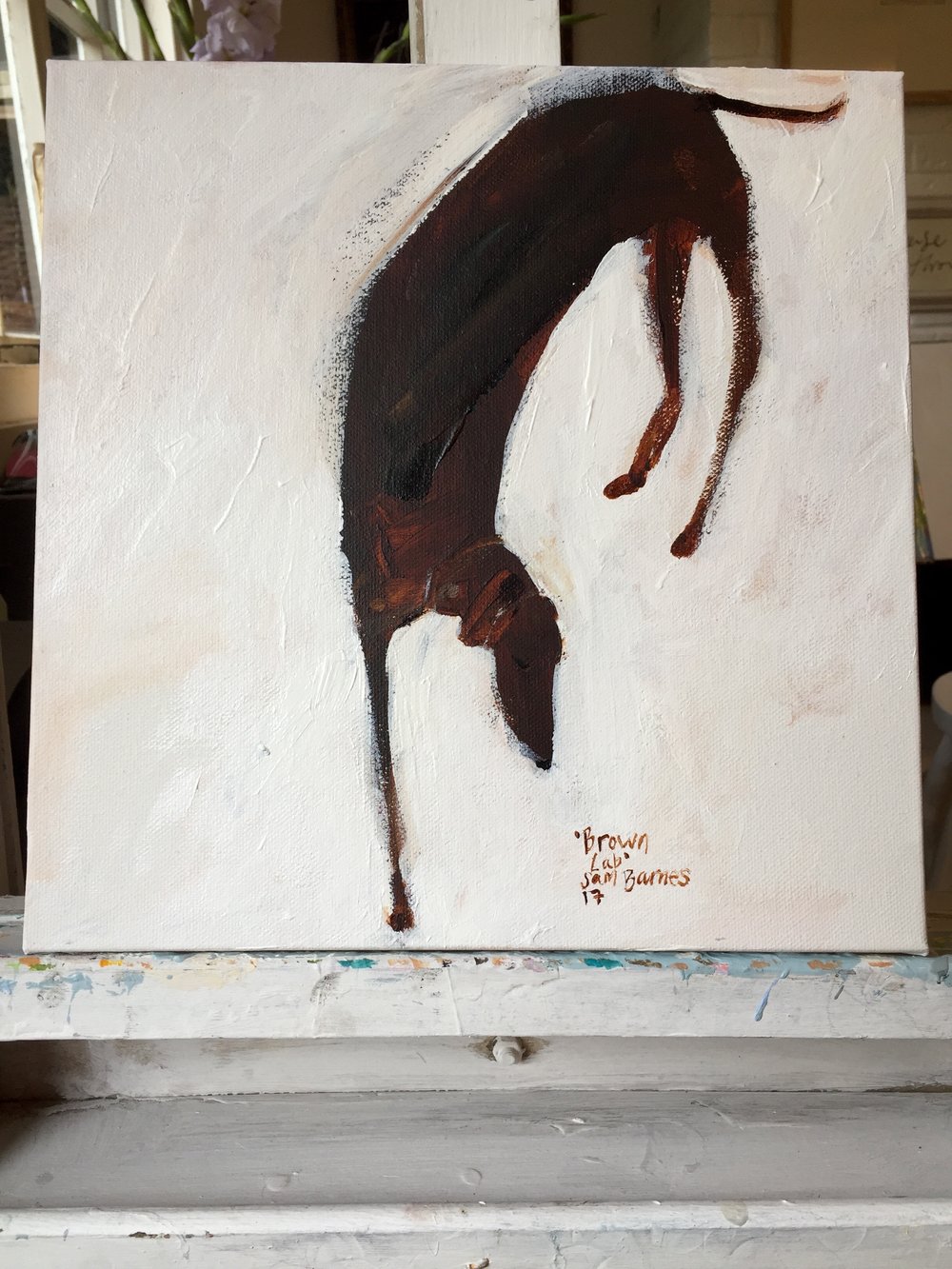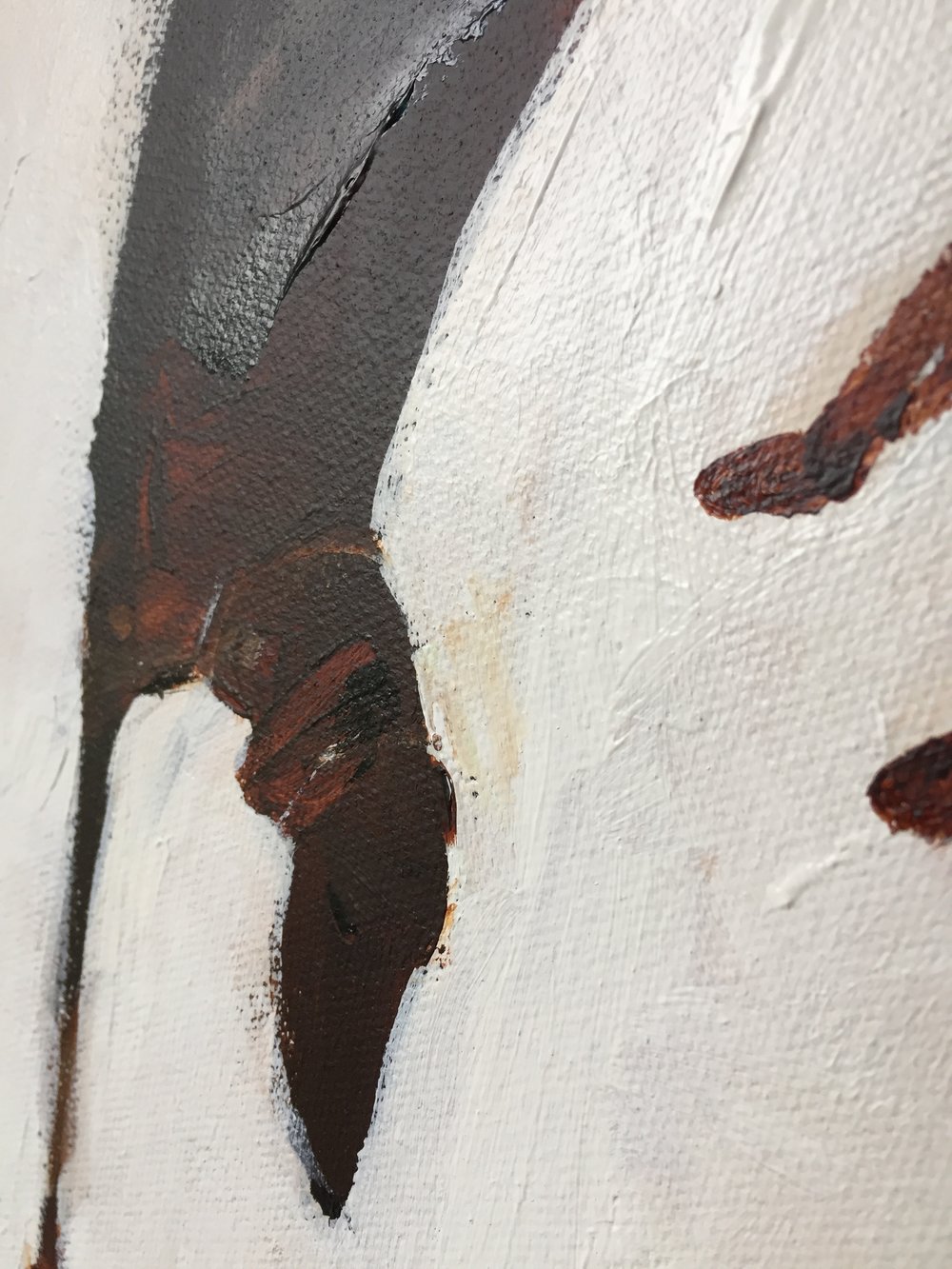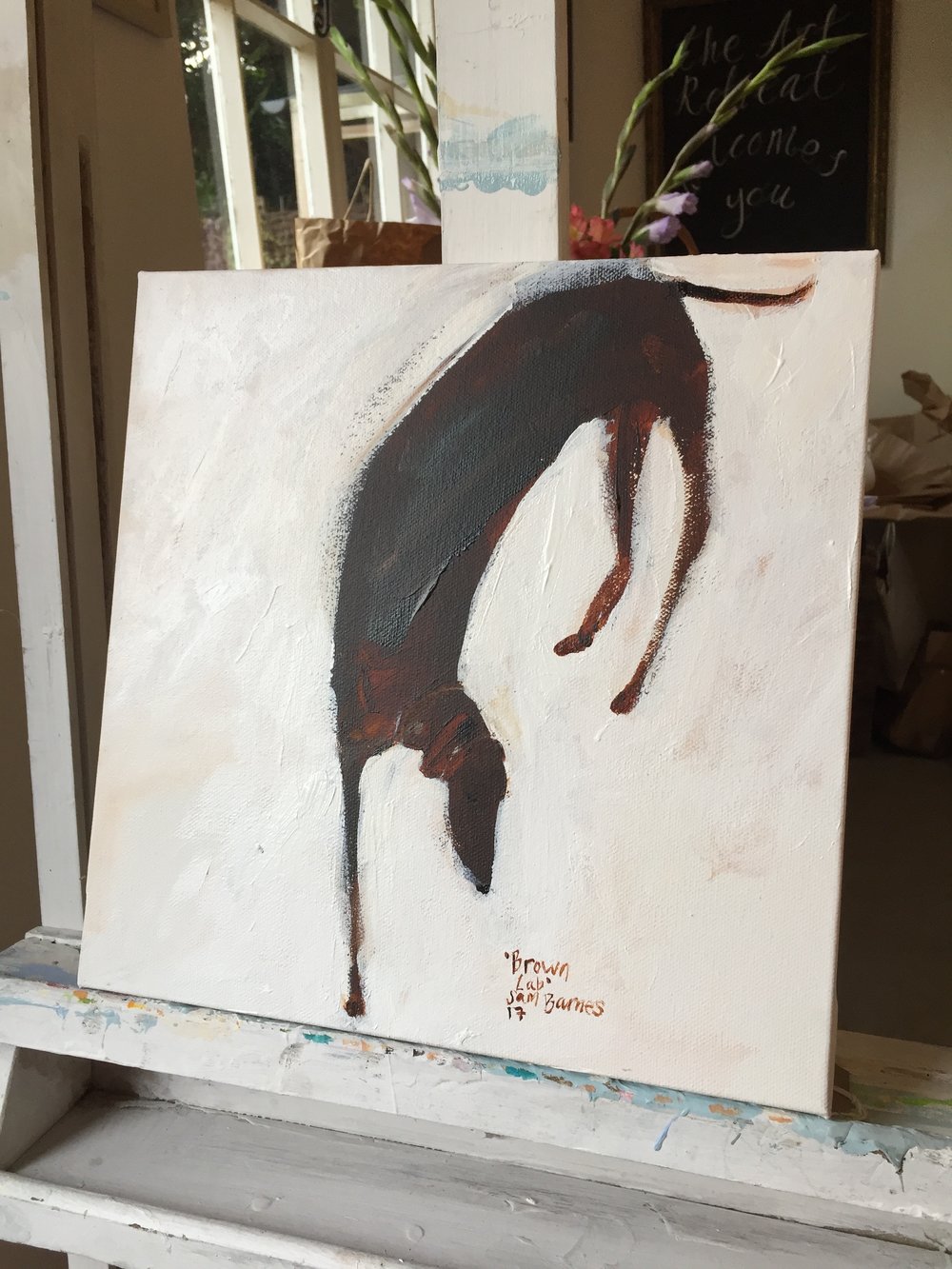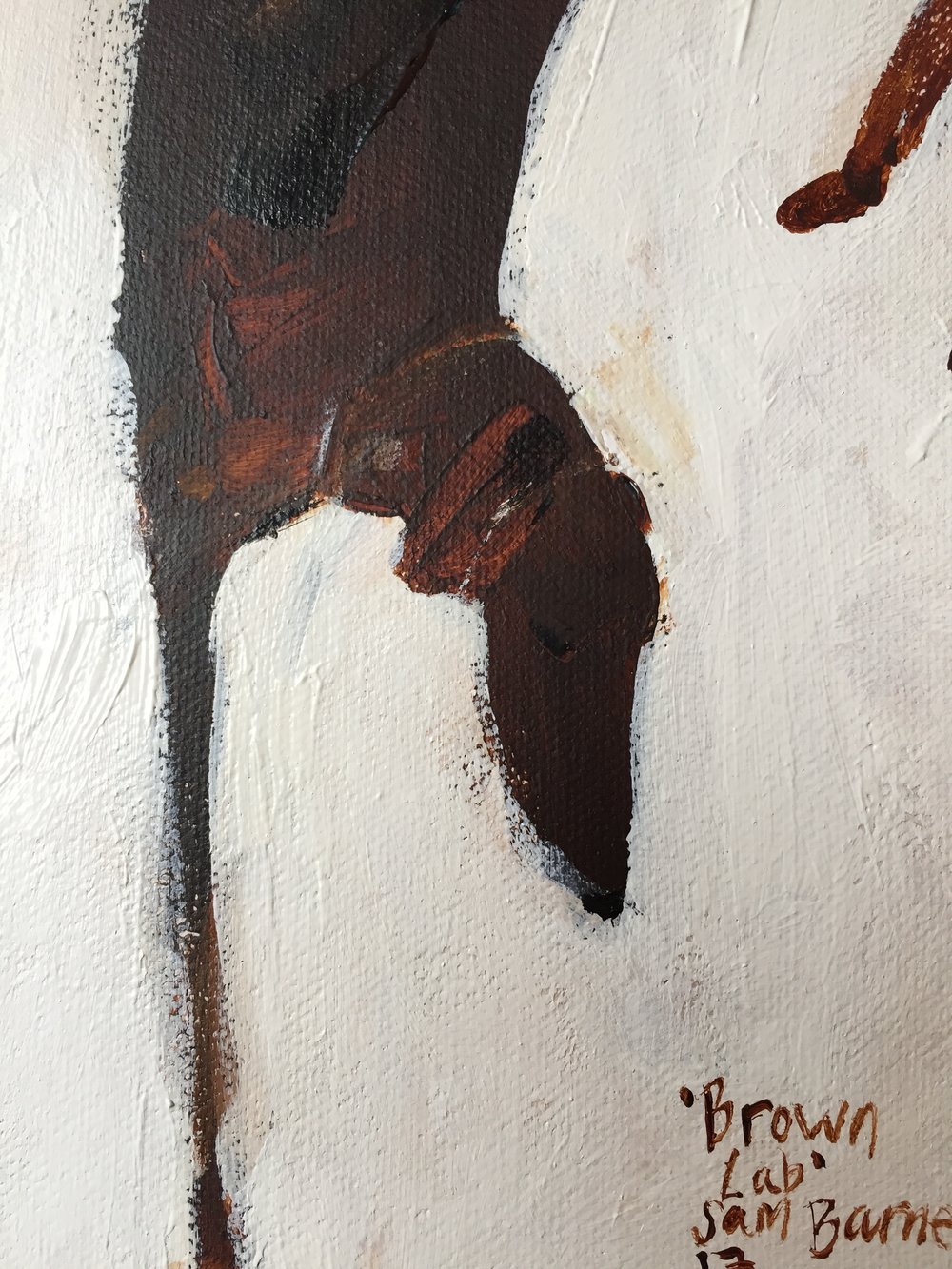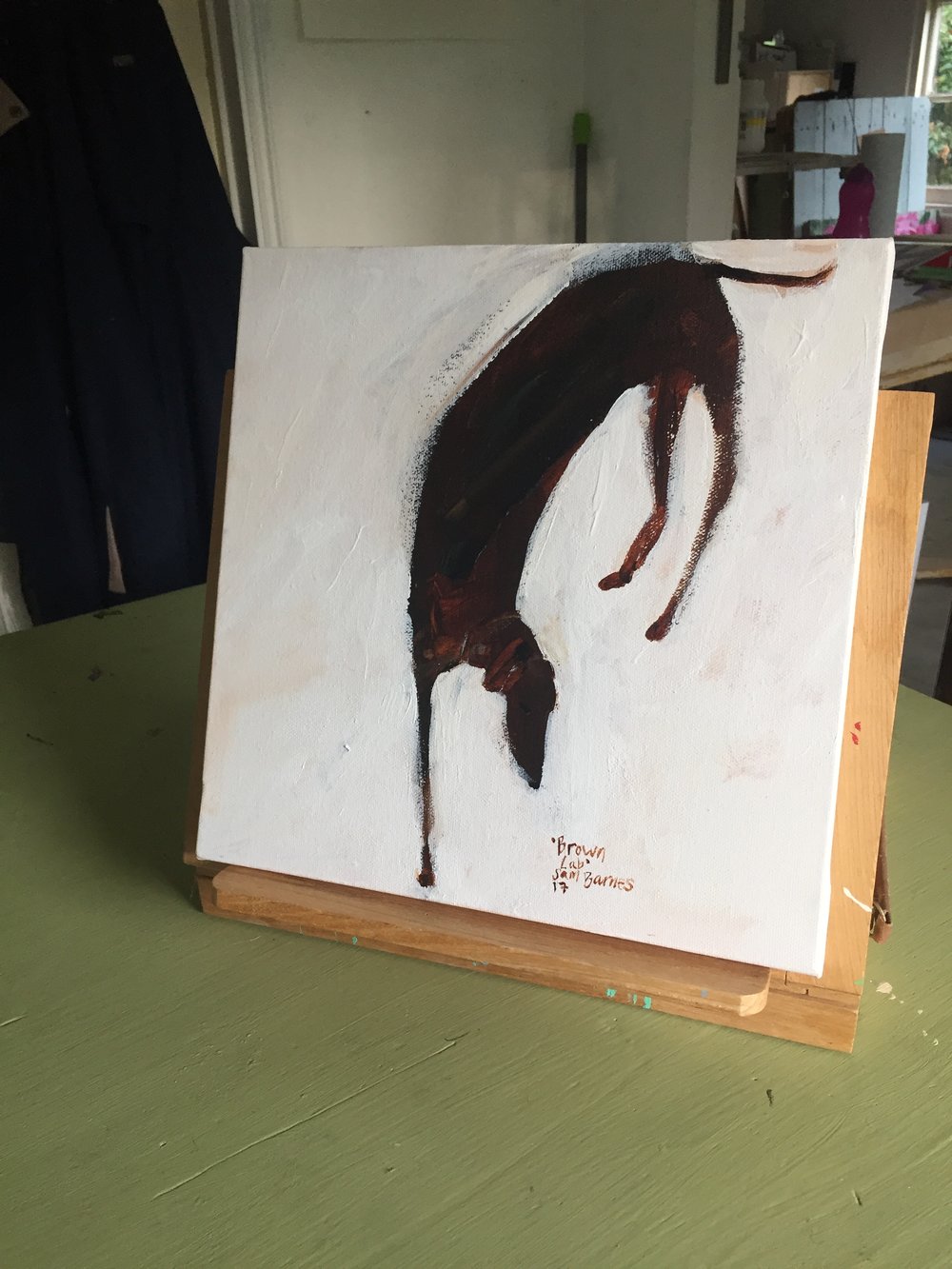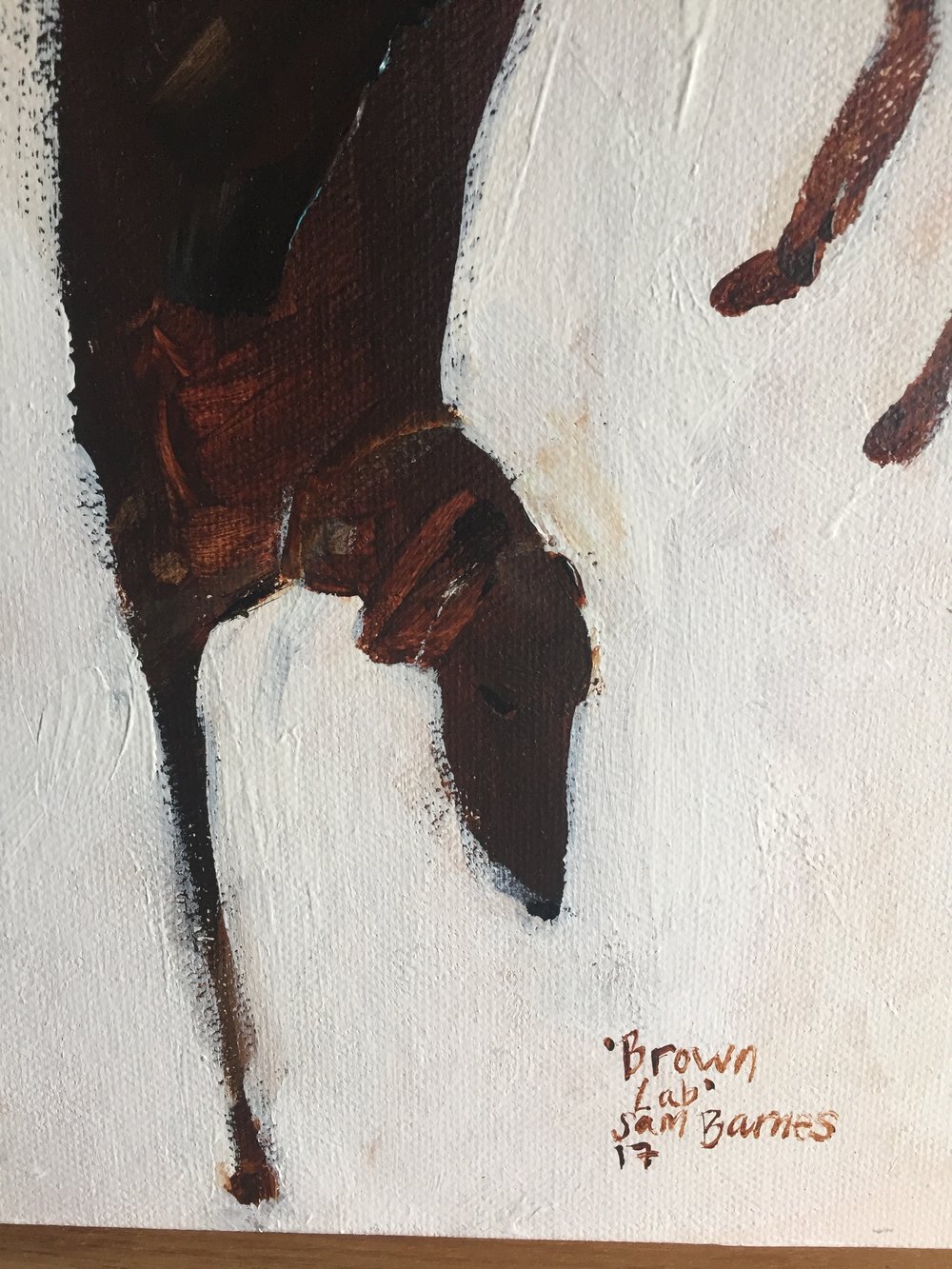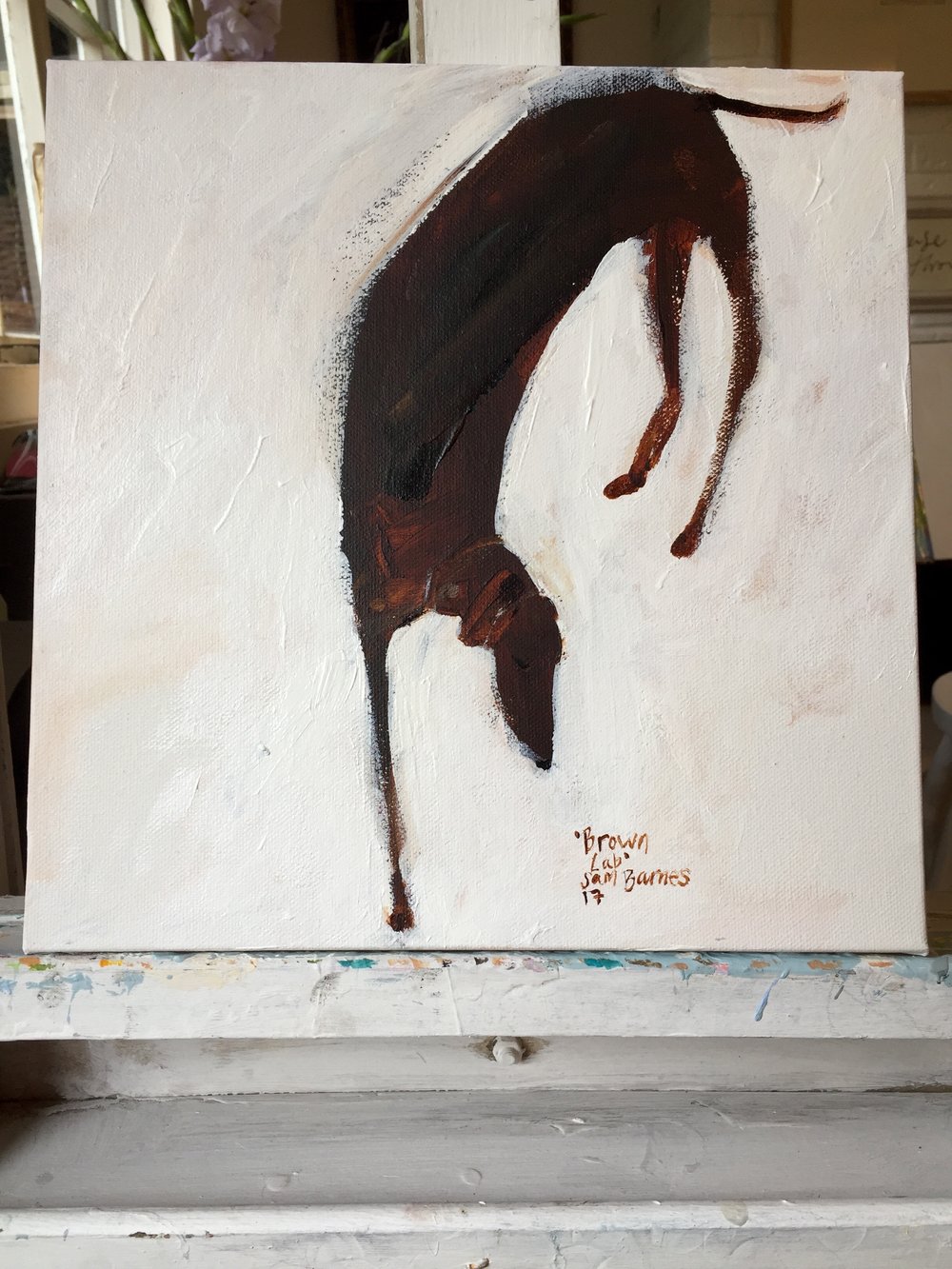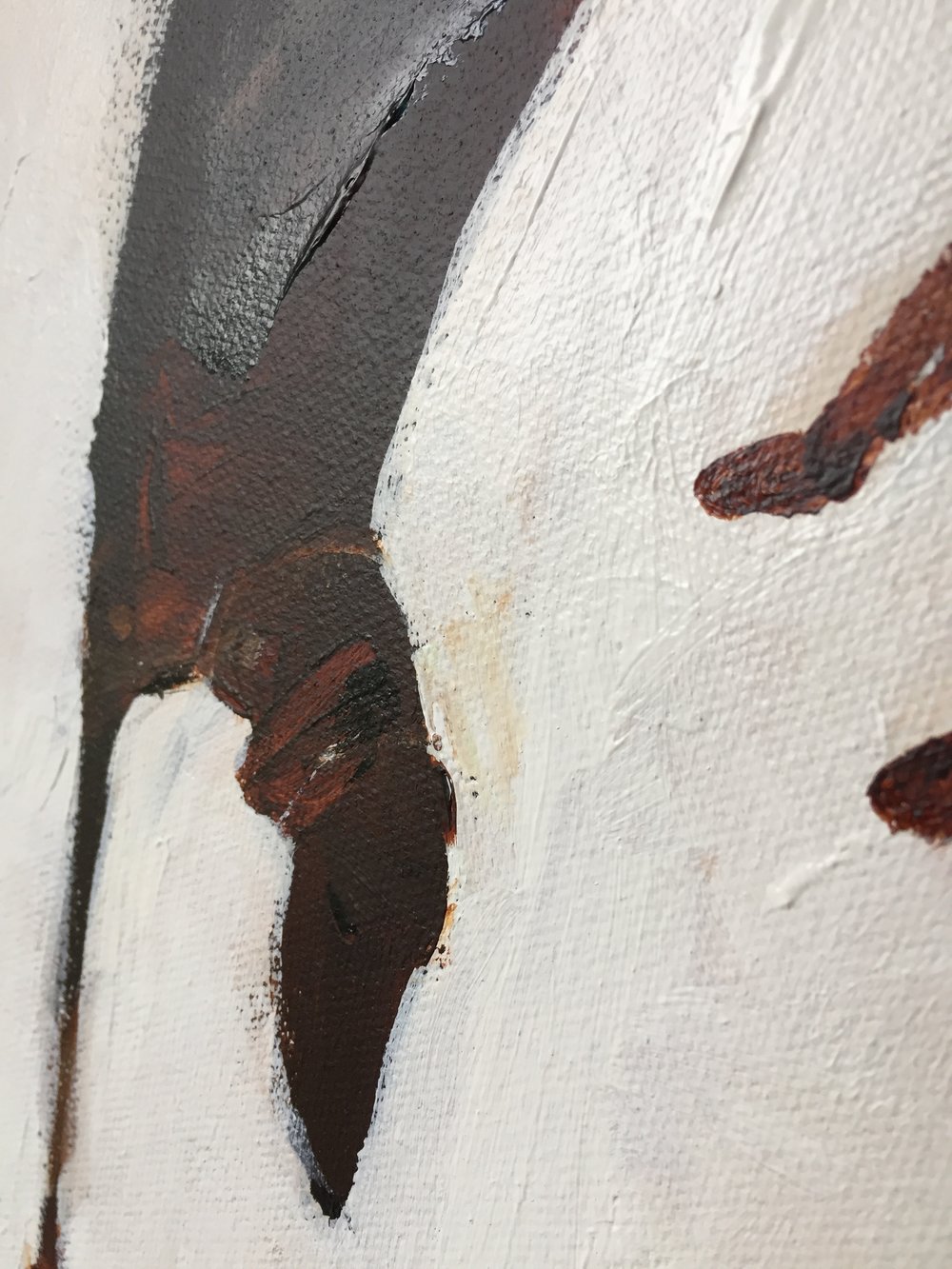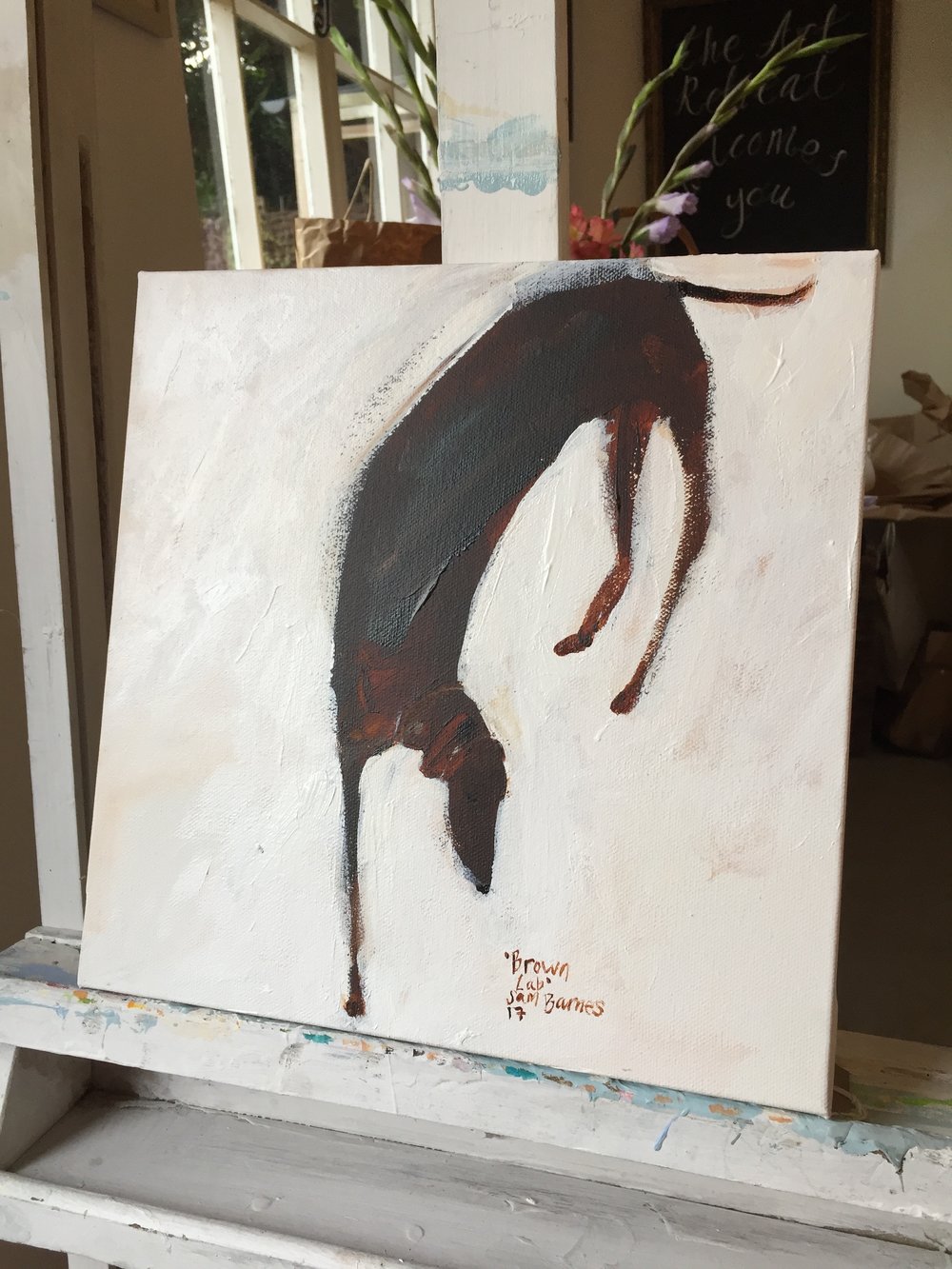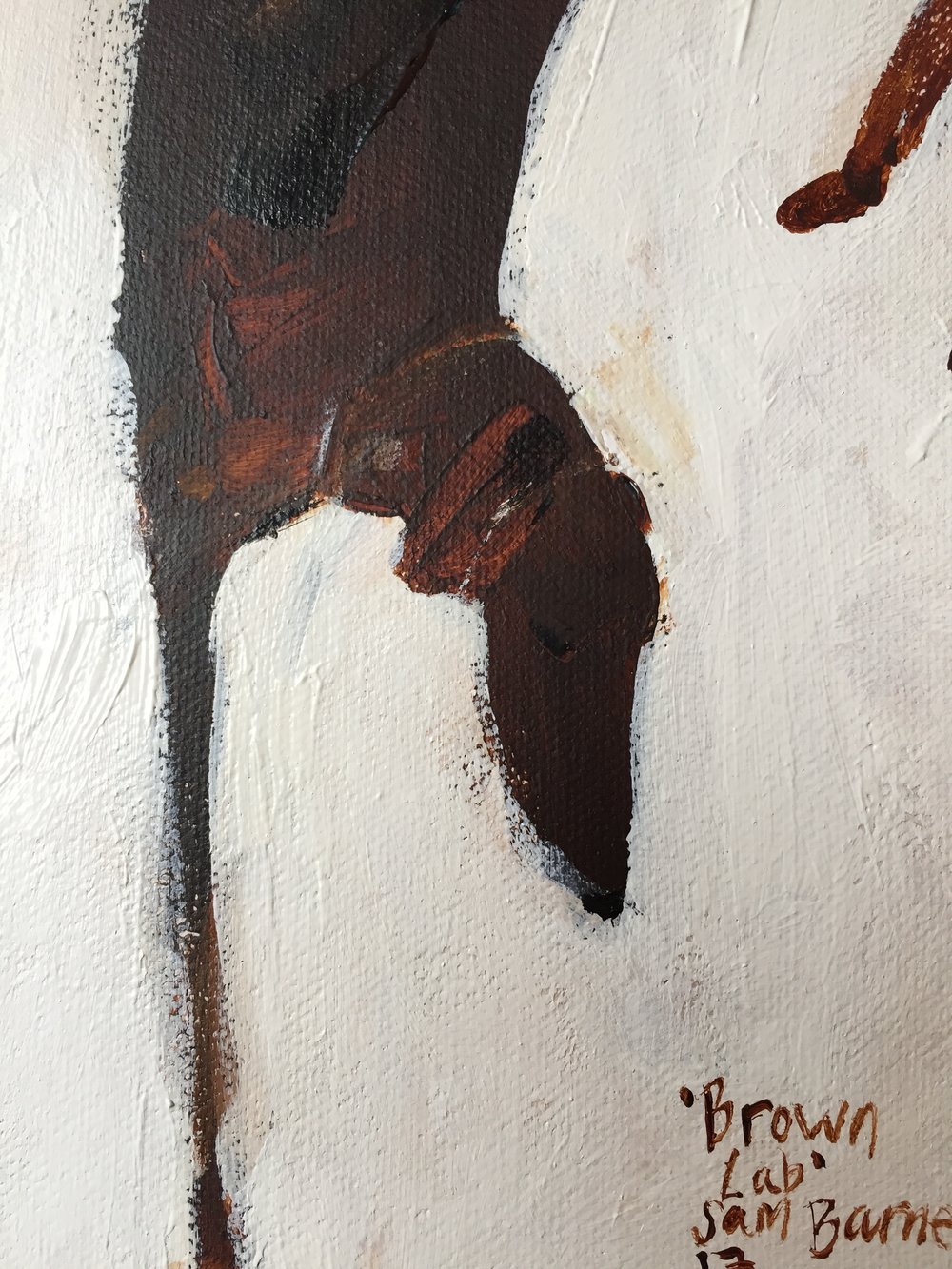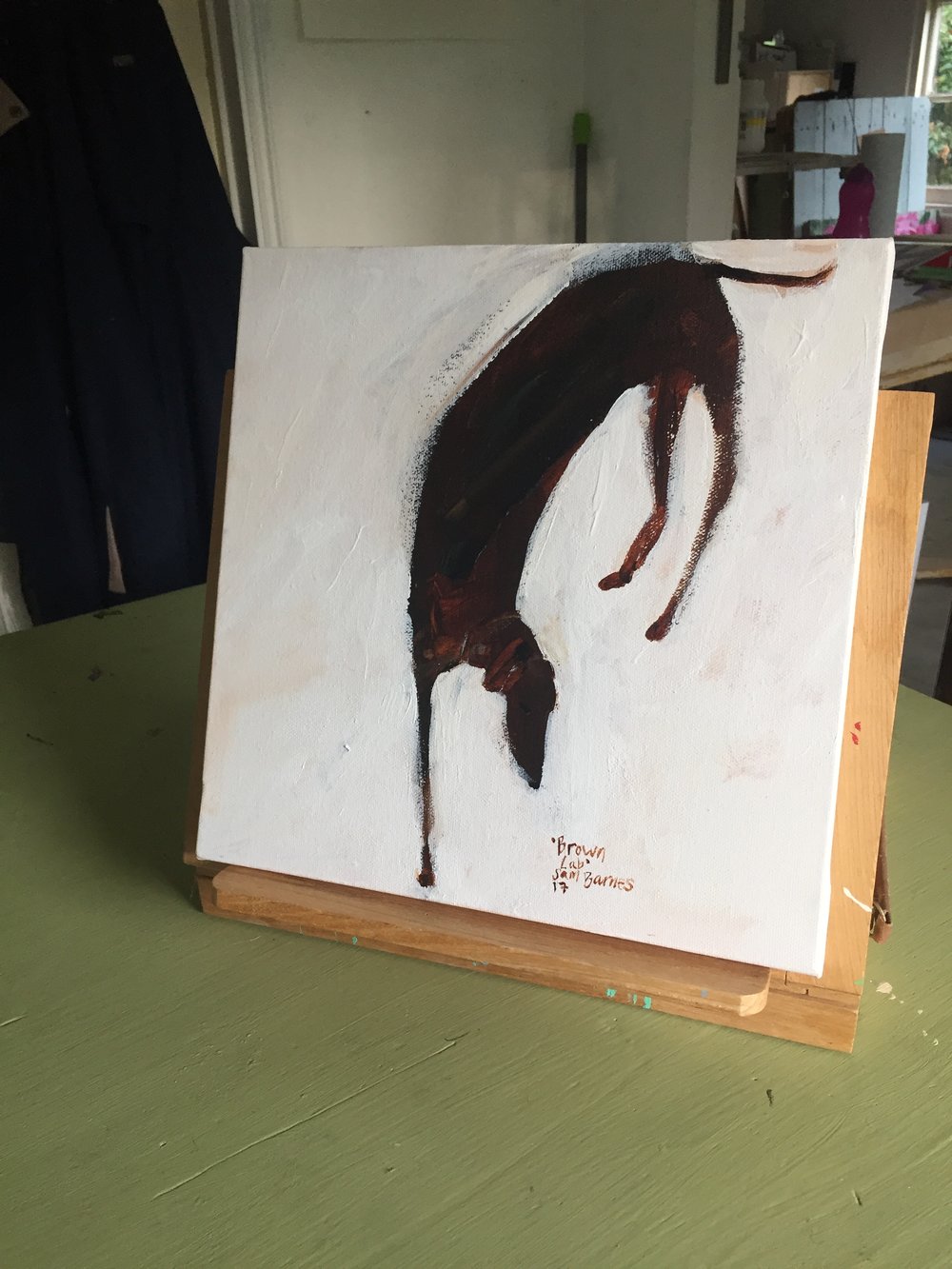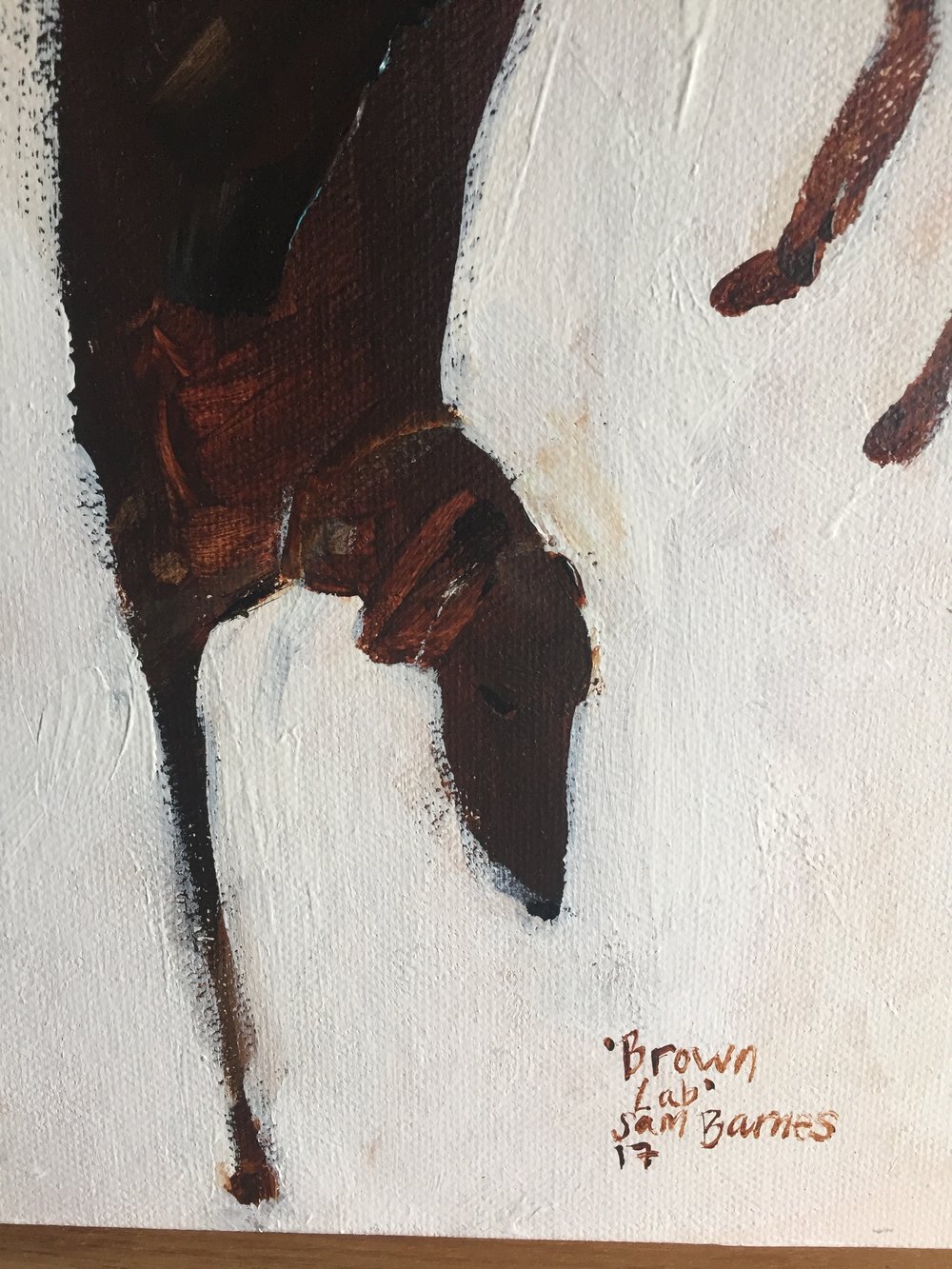 'Brown Lab' Original Painting on Canvas
'Brown Lab' Original Painting on Canvas.
Welcome to my brown lab, what a woofer he is. I love to paint dogs that are on the move and this one was hard to stop even for a photograph.
I really enjoy drawing dogs in a snapshot moment as they are on the go, this one was off for a sniff when I captured him, I kept thinking that he should have his left front paw showing but it's underneath him, propping him up - it was all I could do not to just paint one in, but that wouldn't be true to the studies.
I've painted him onto a white background as I really like the painterly marks around his body, which indicates his wonderful movement.
This painting is an original one off and is 30 x 30cm.