'Deer' Drypoint Print, Hand Printed Edition of only 12.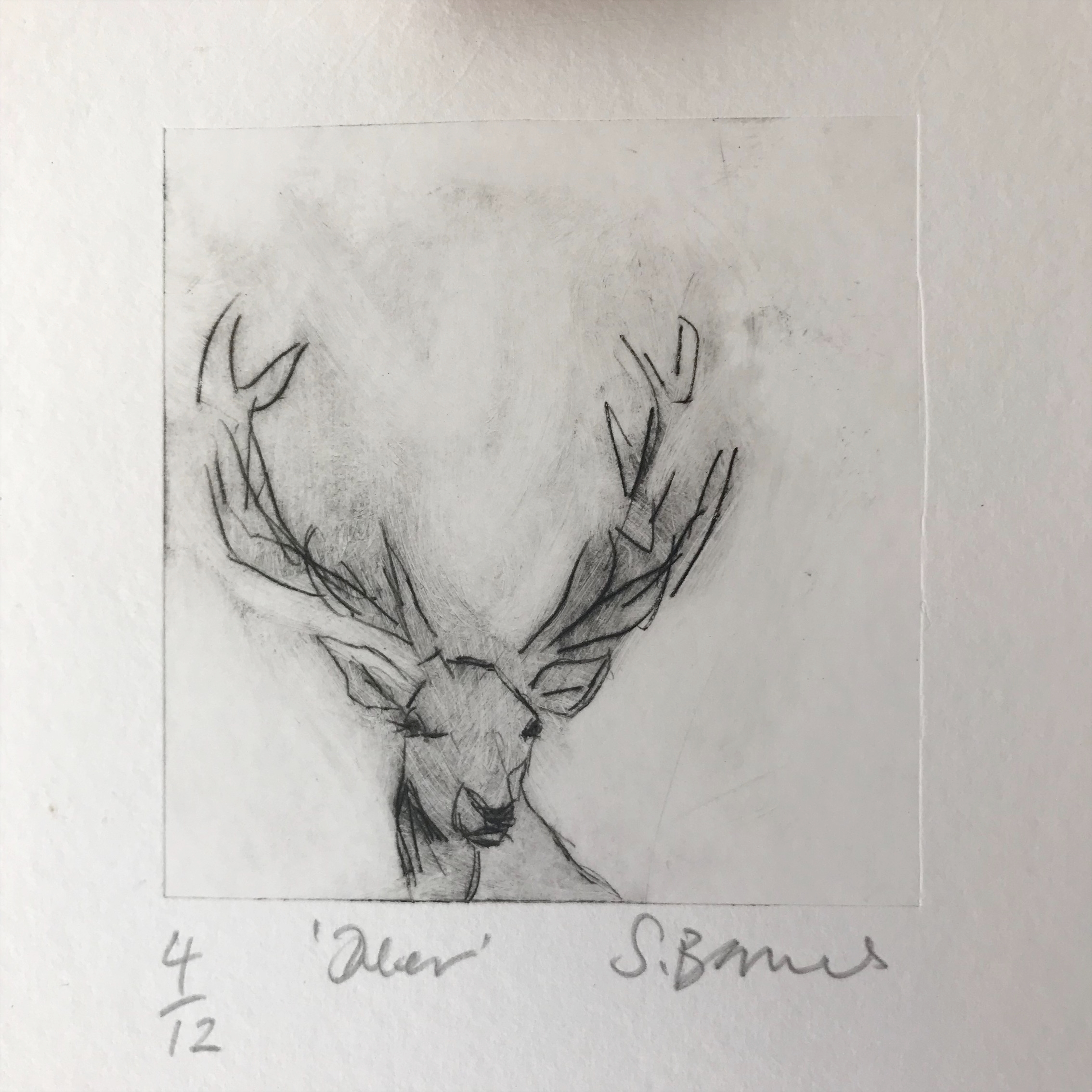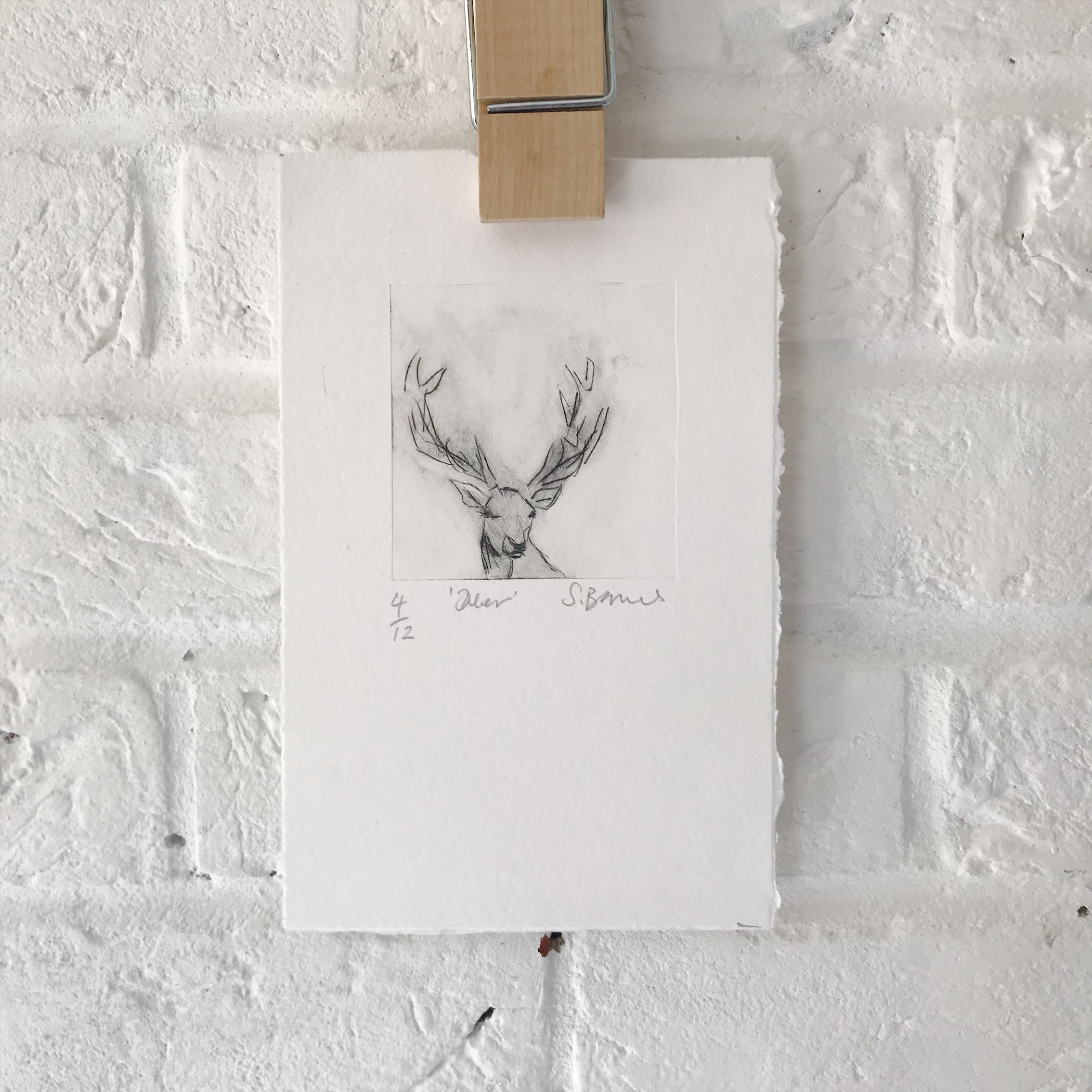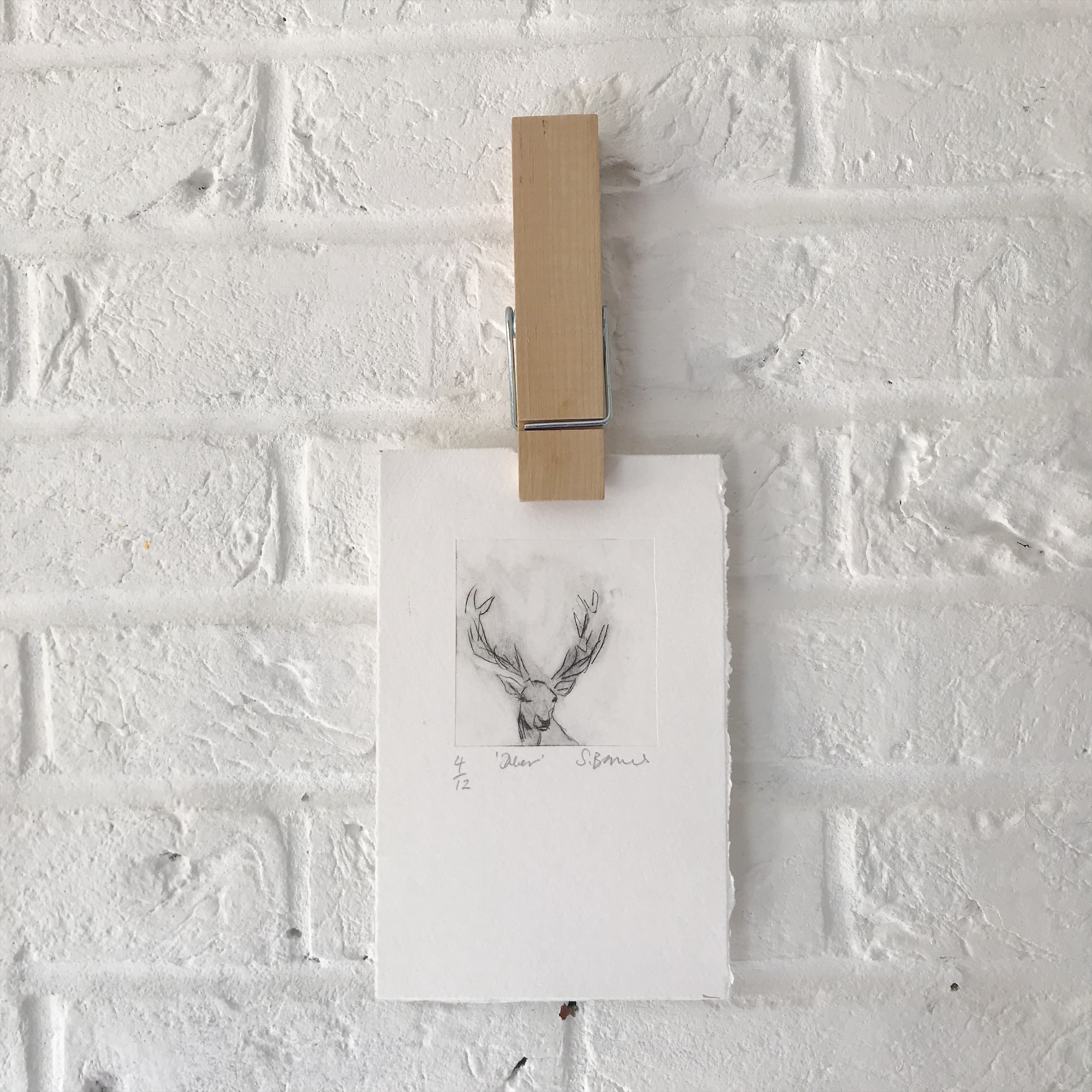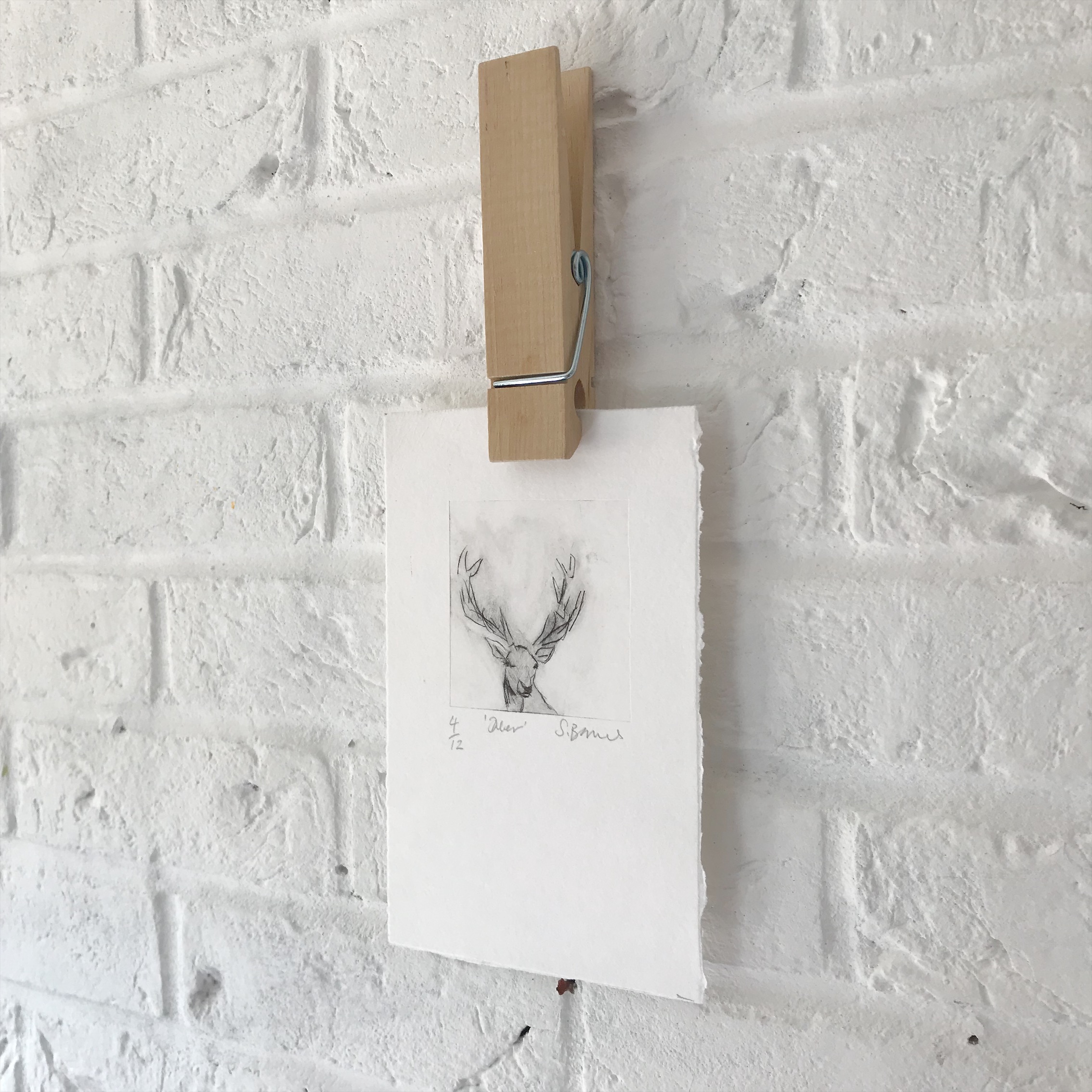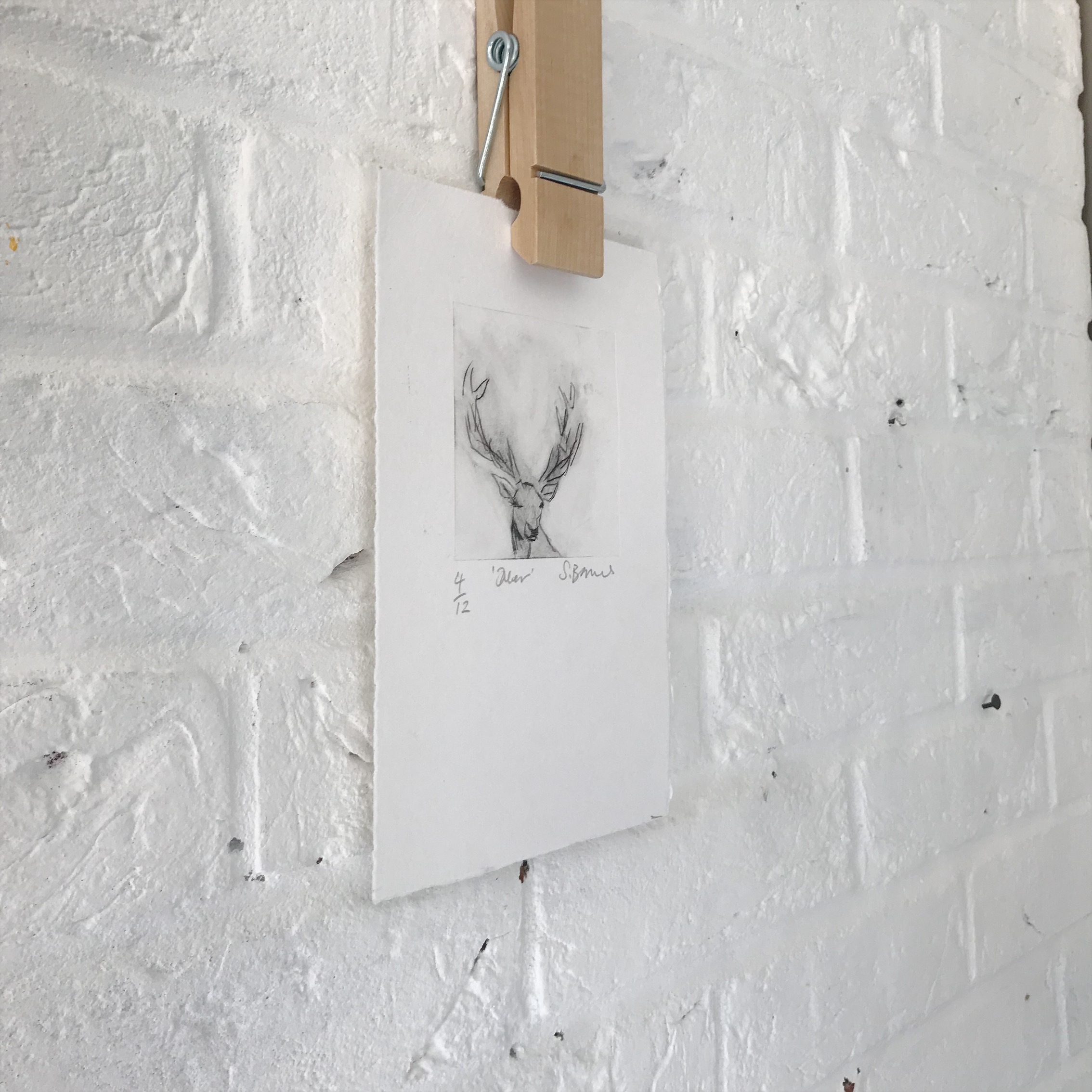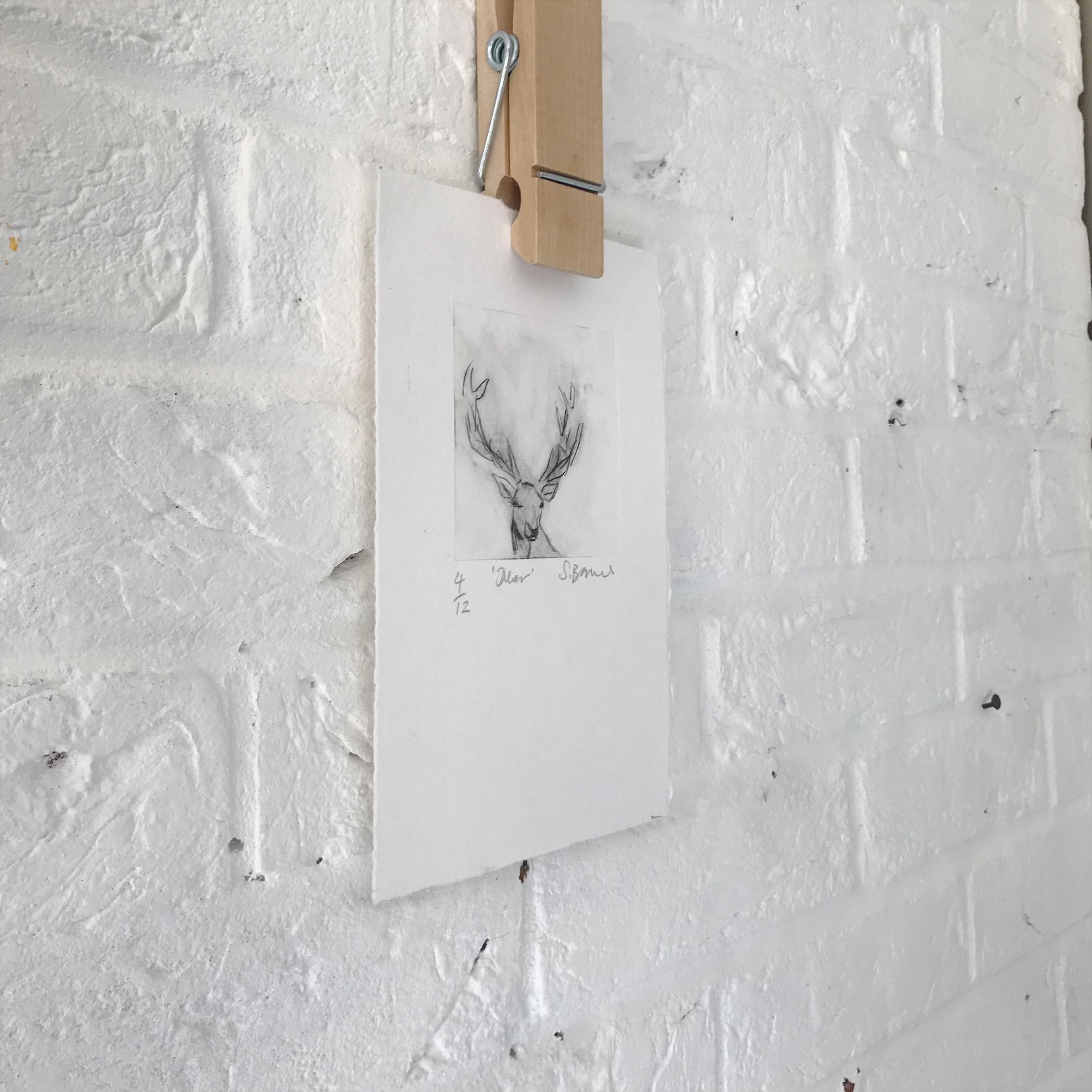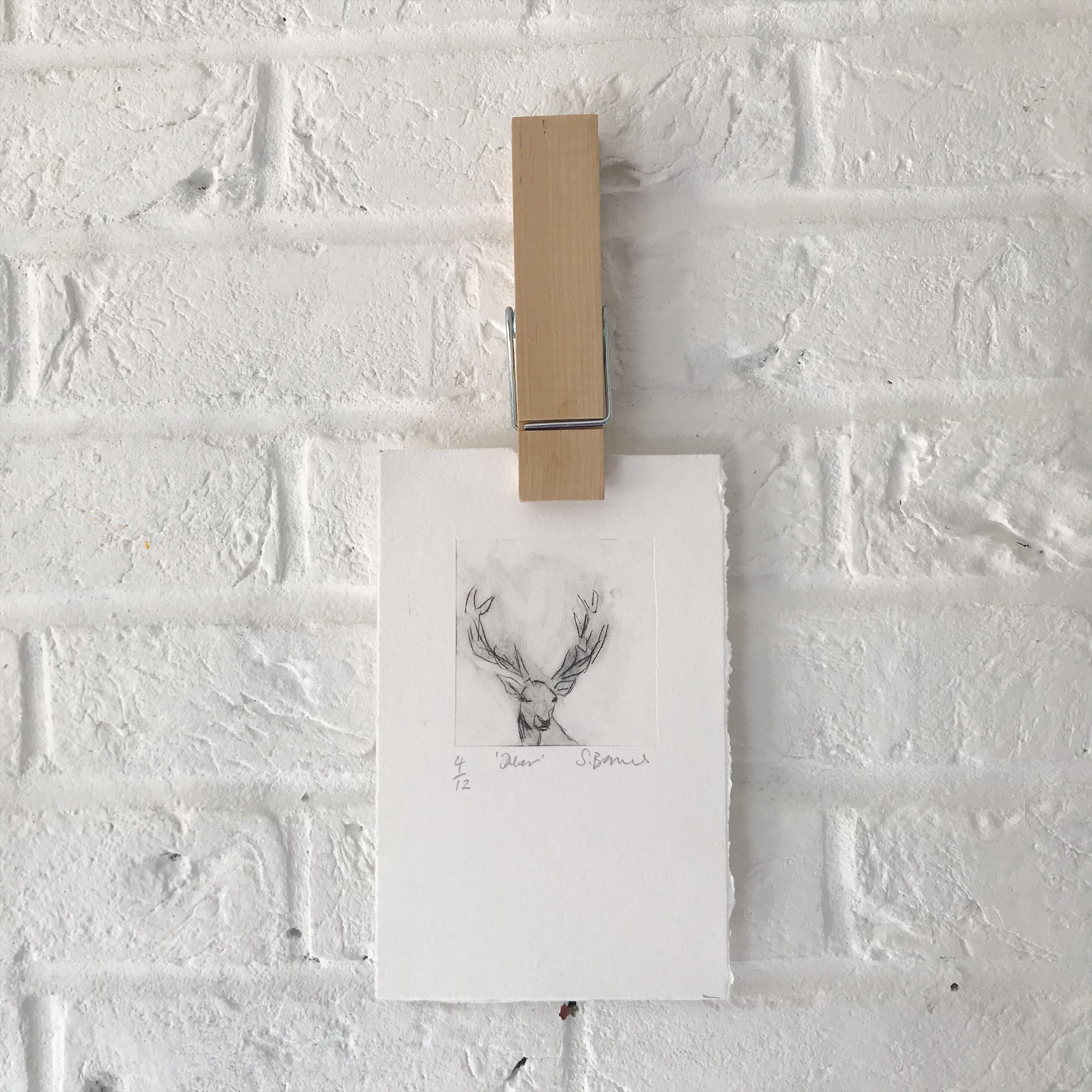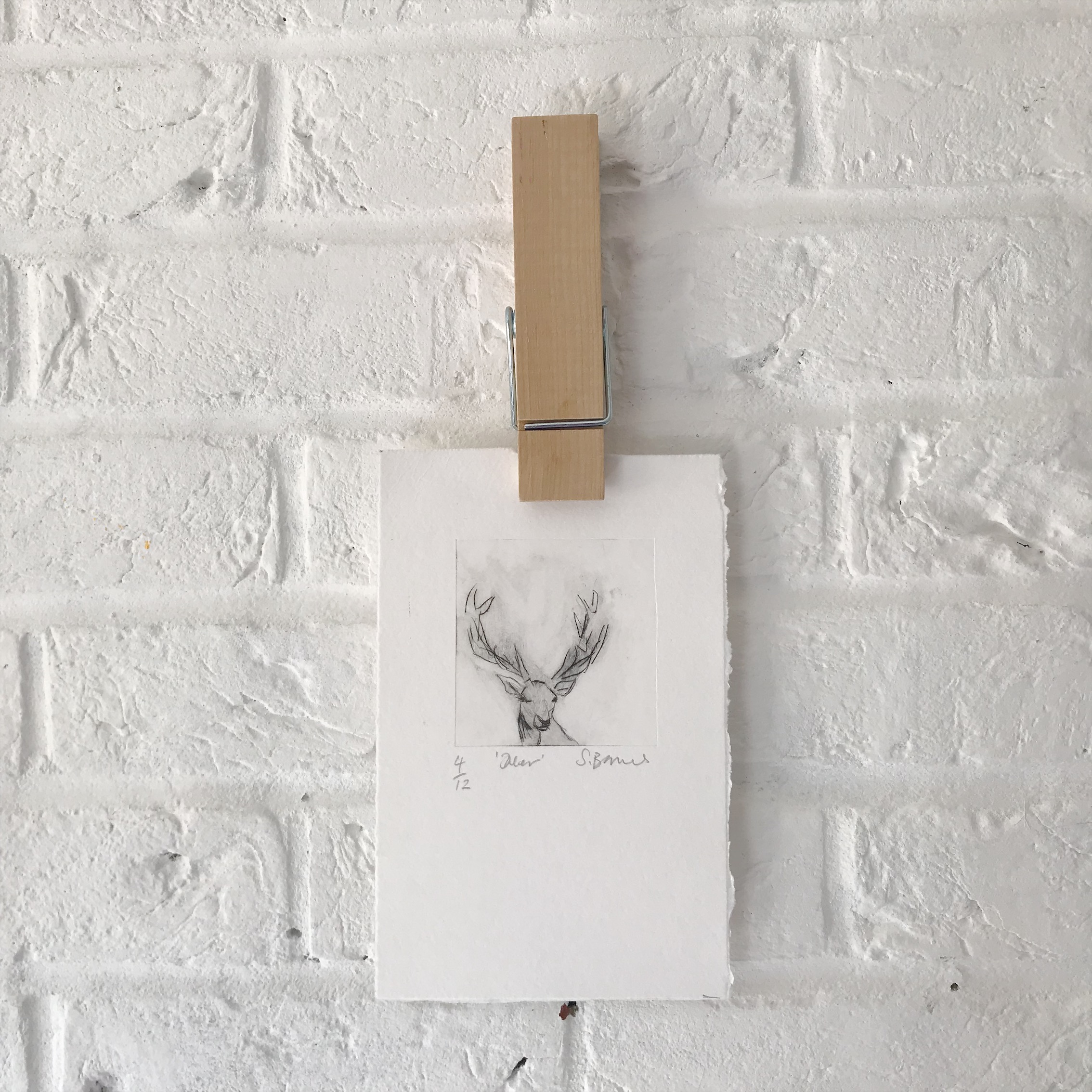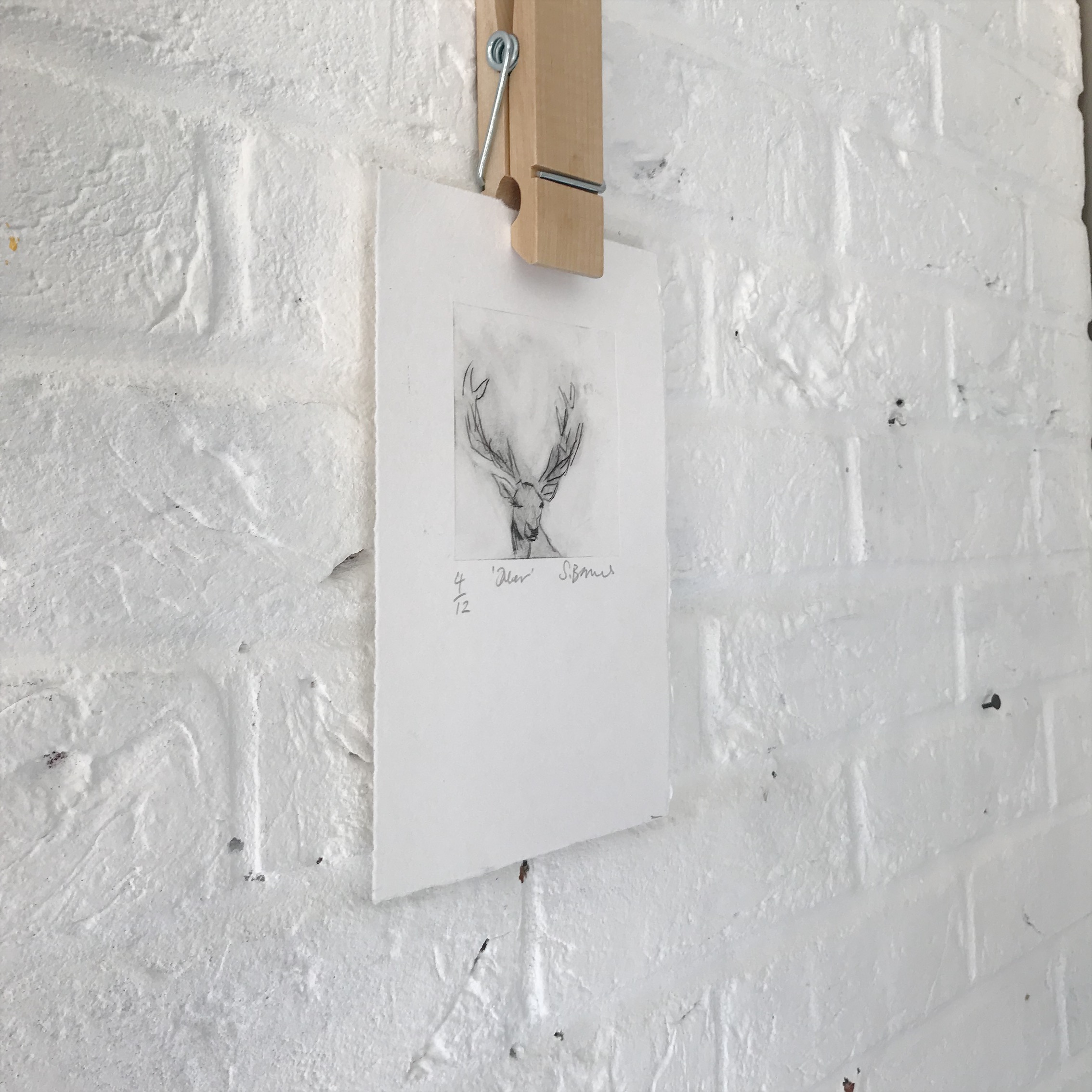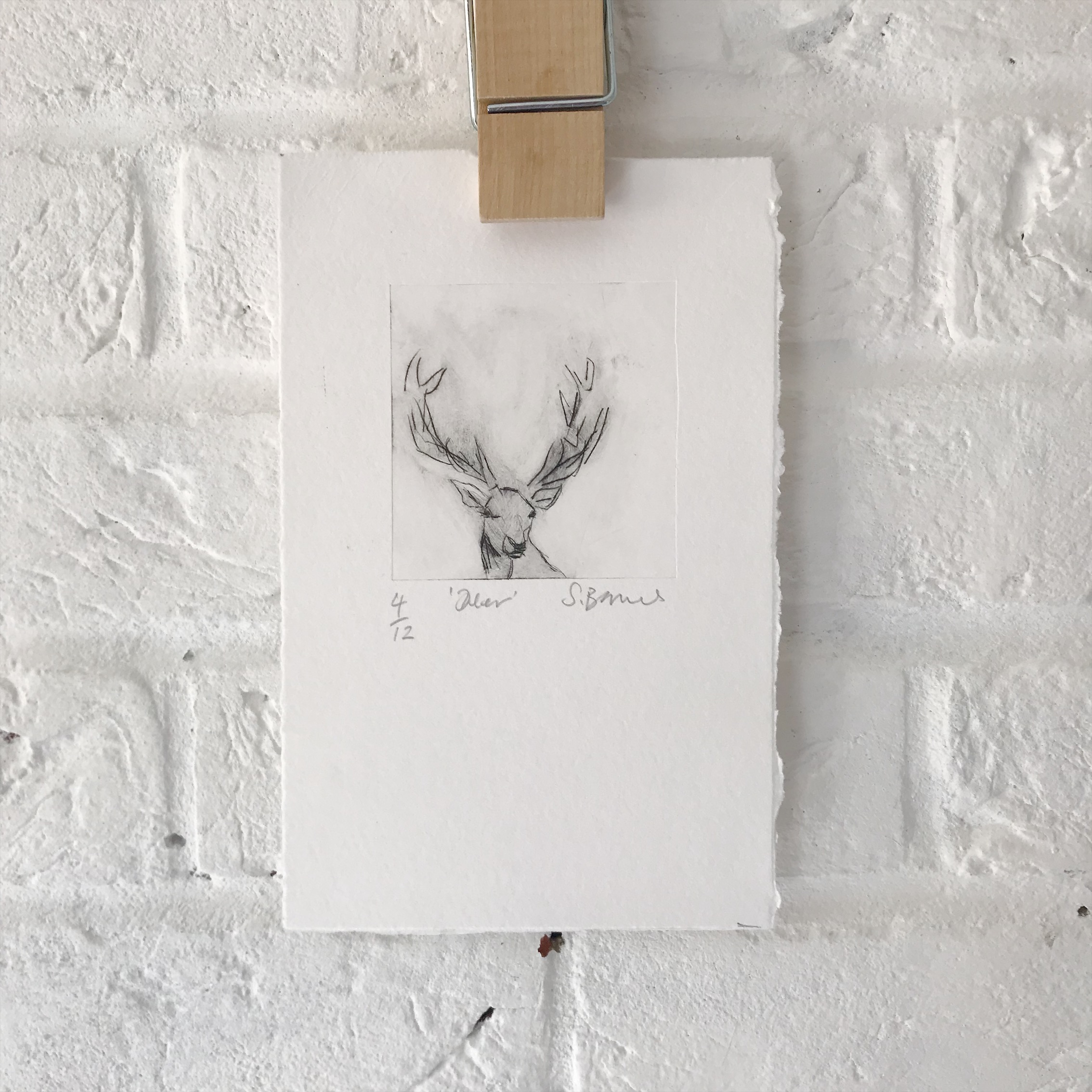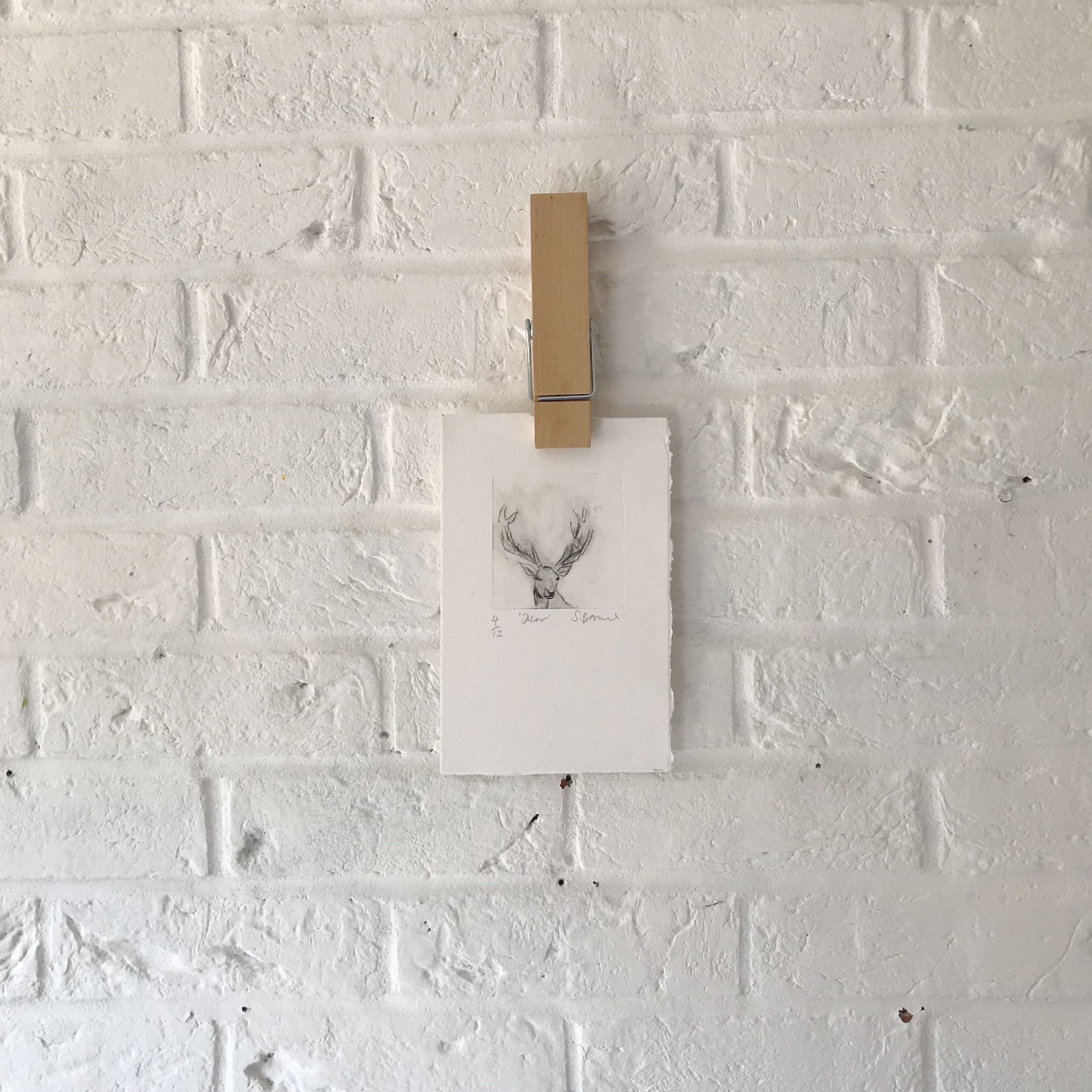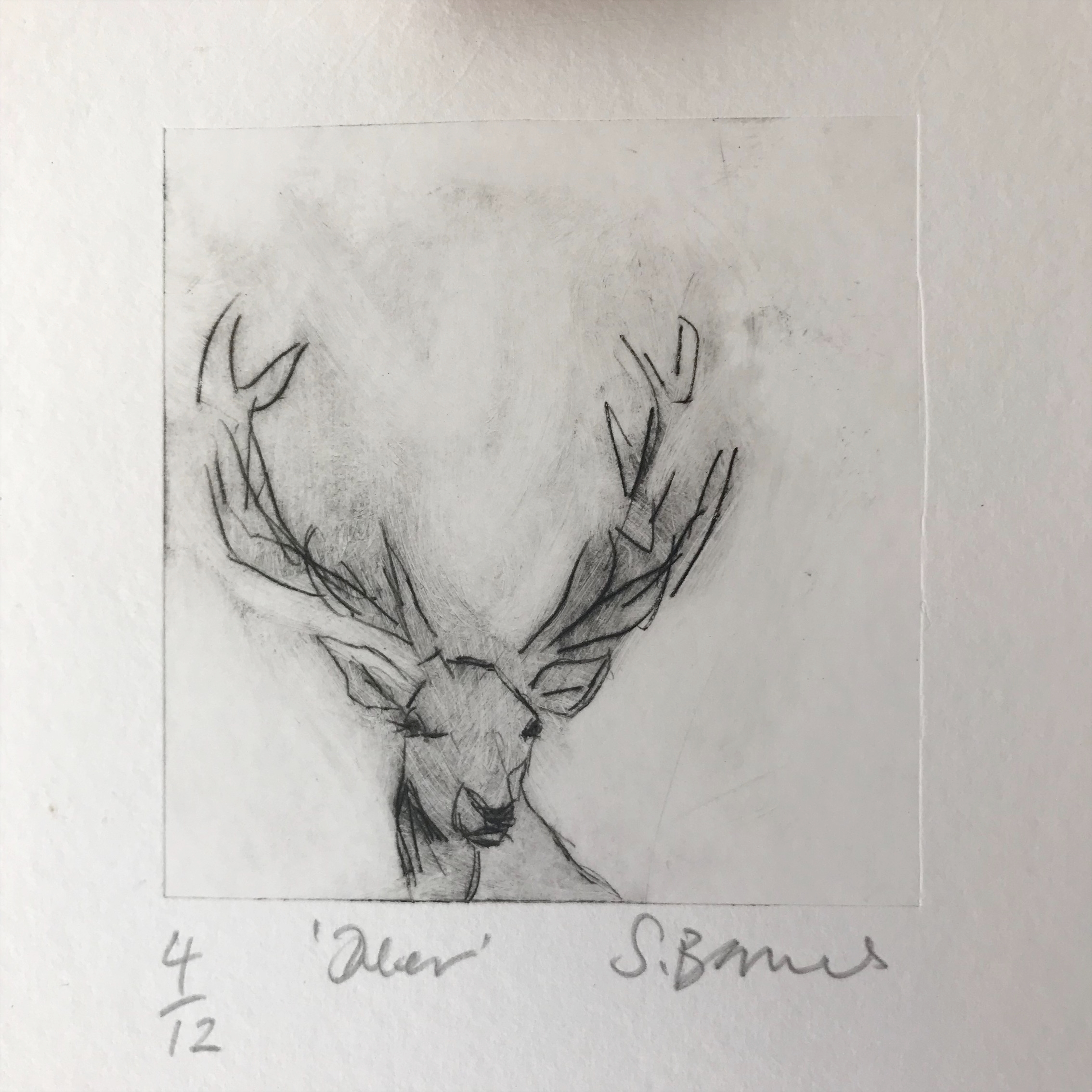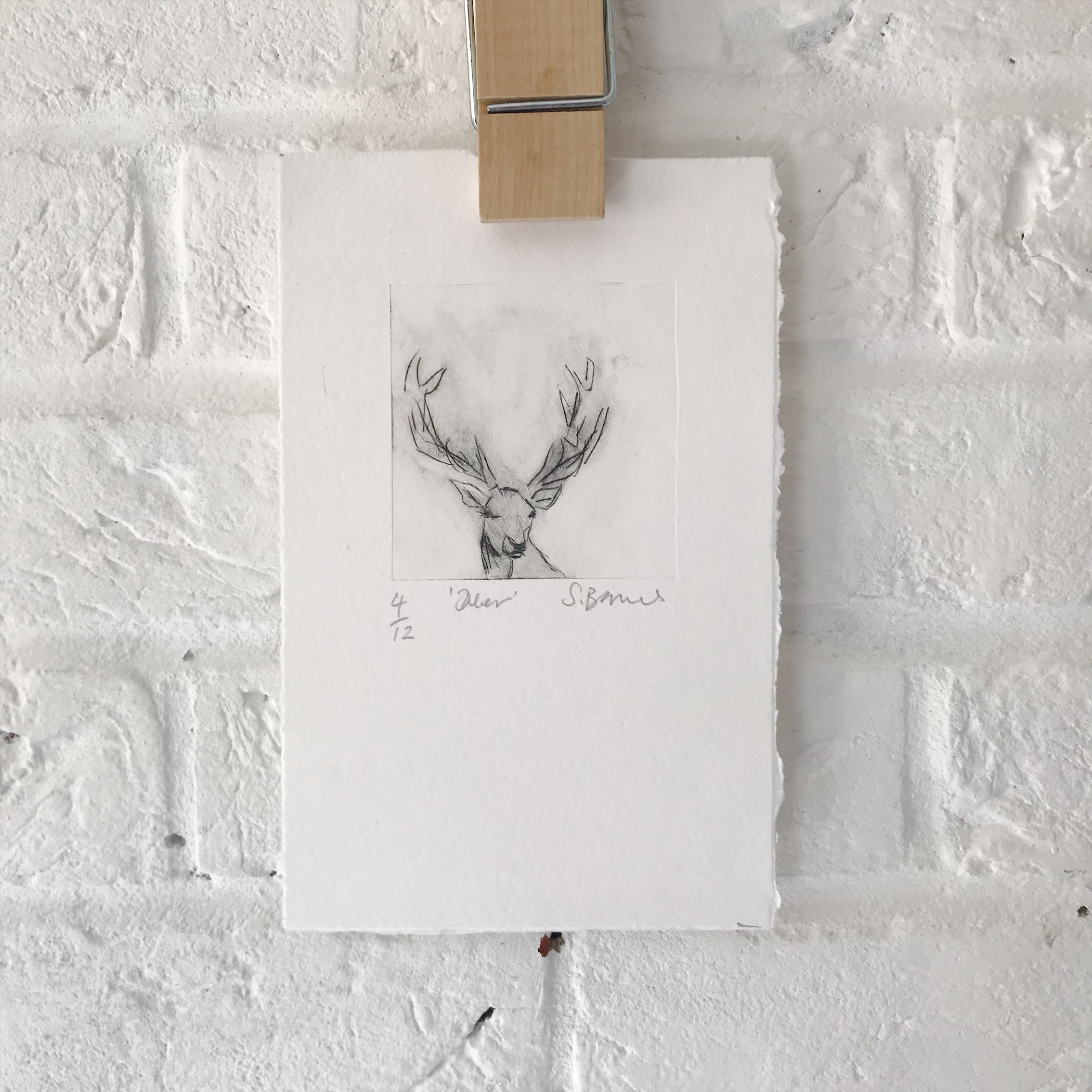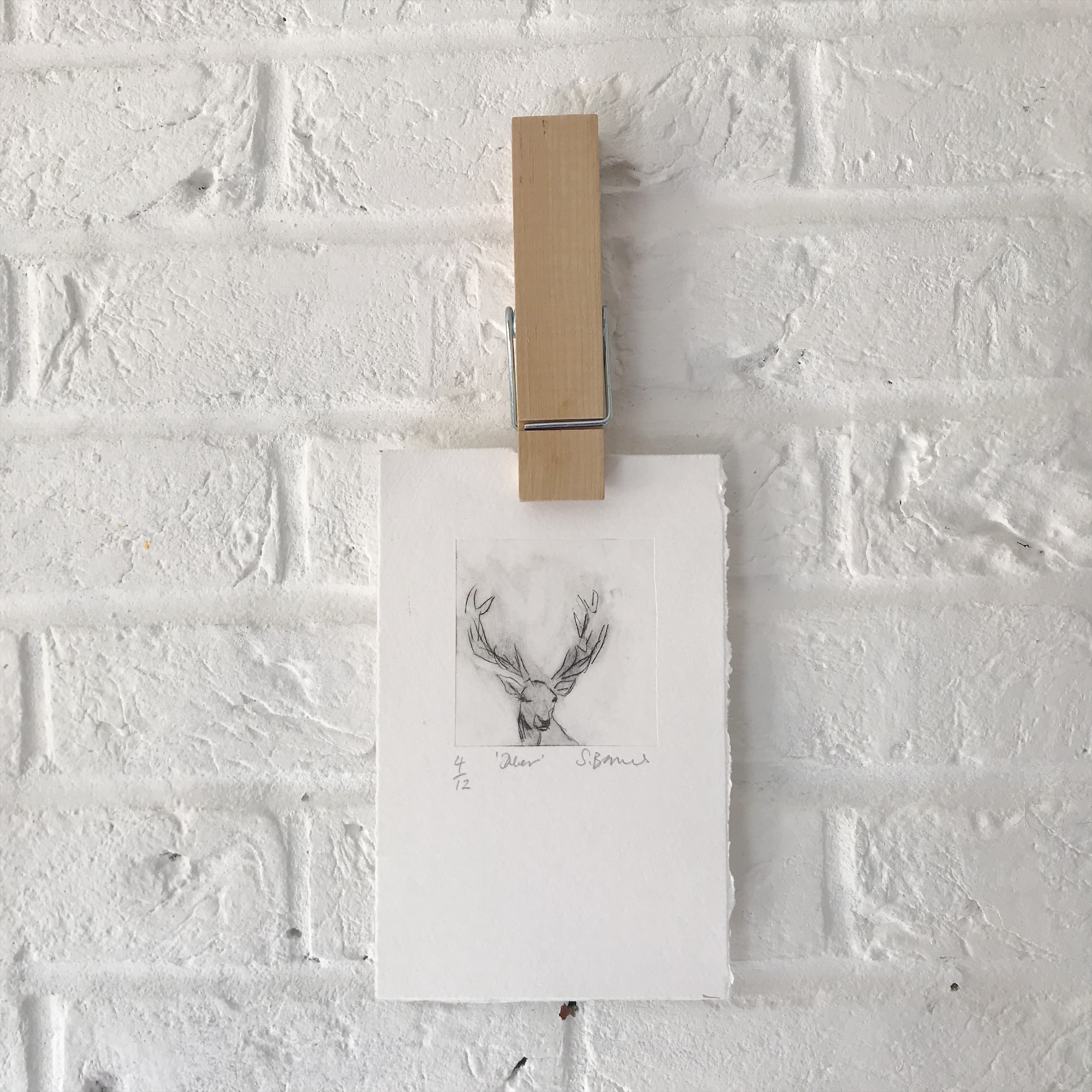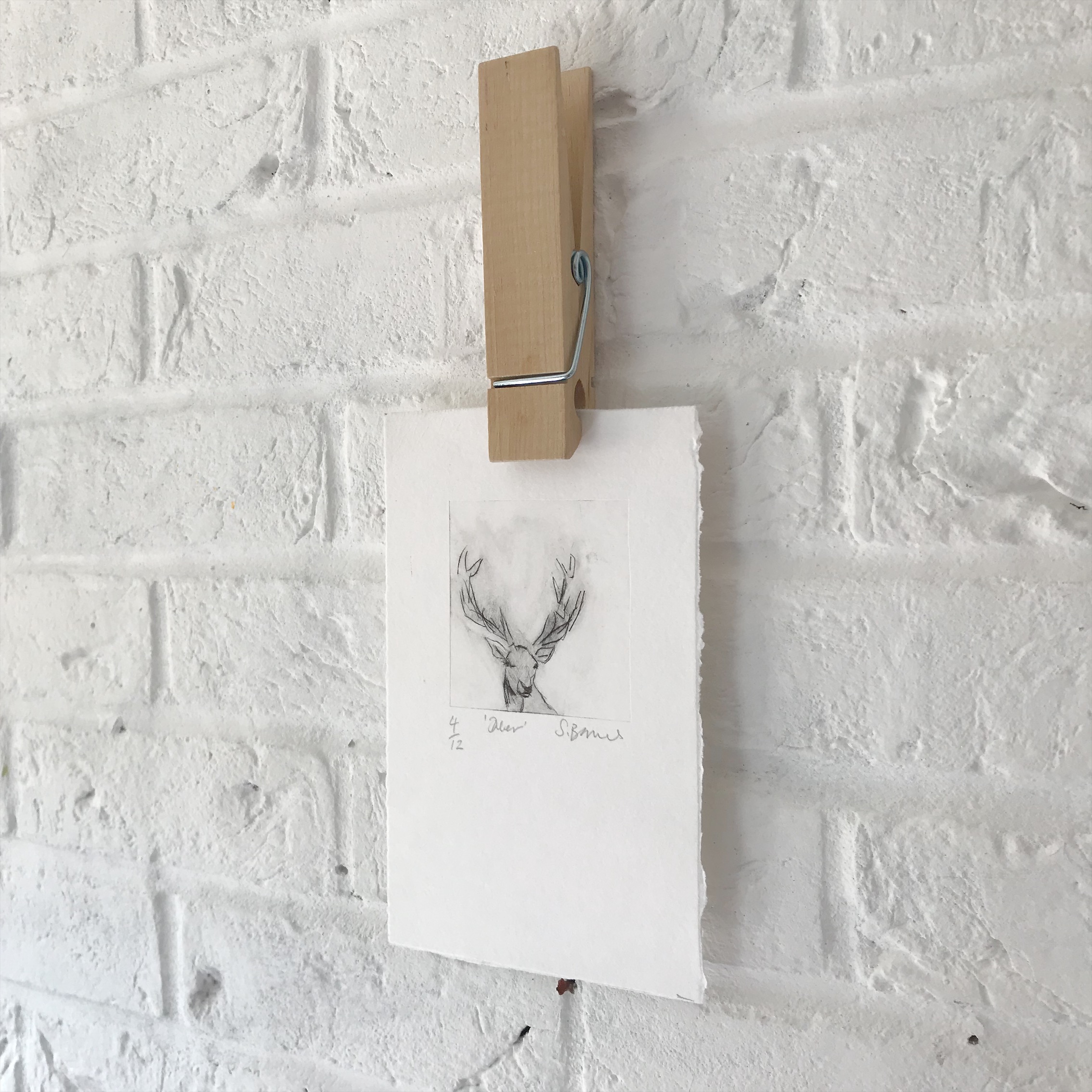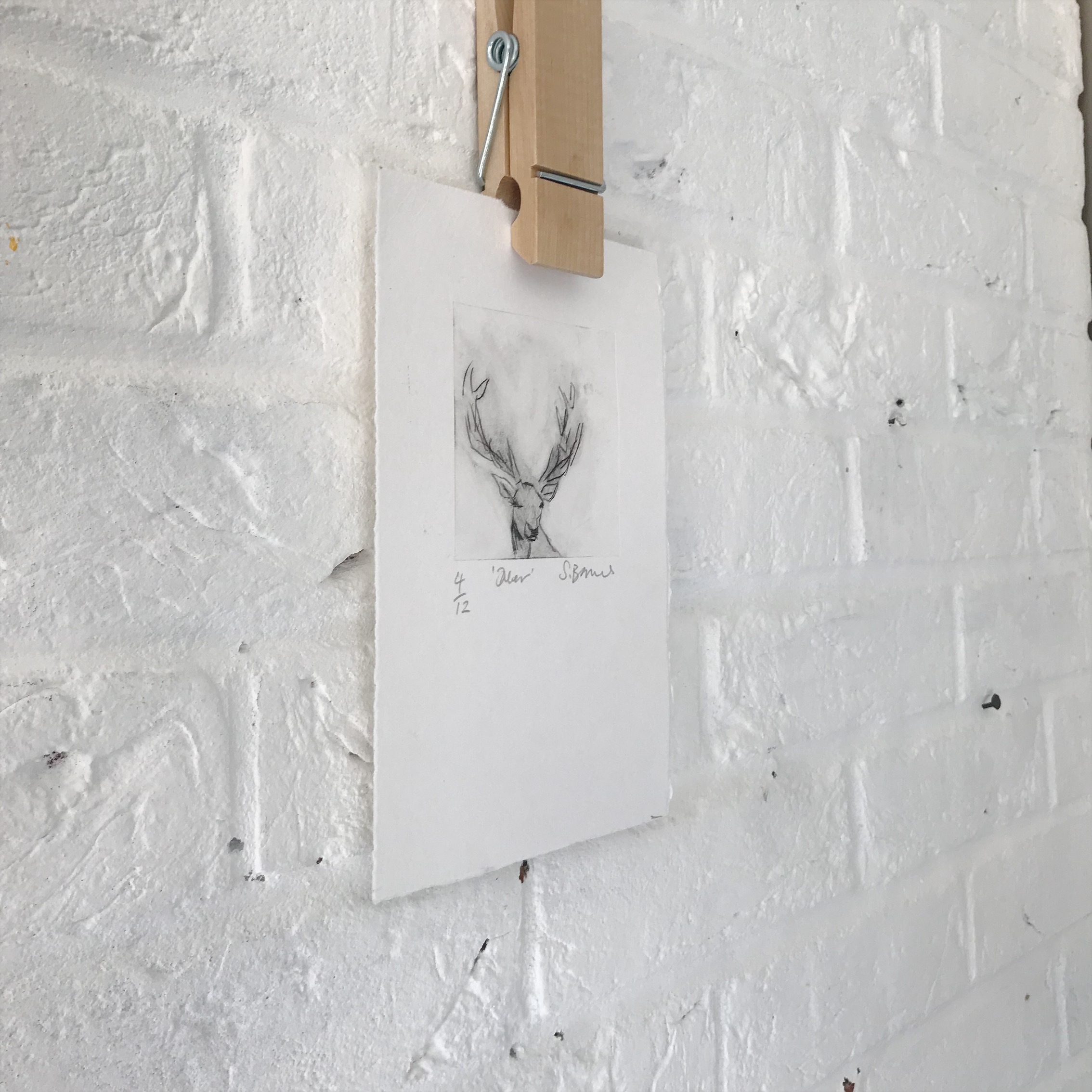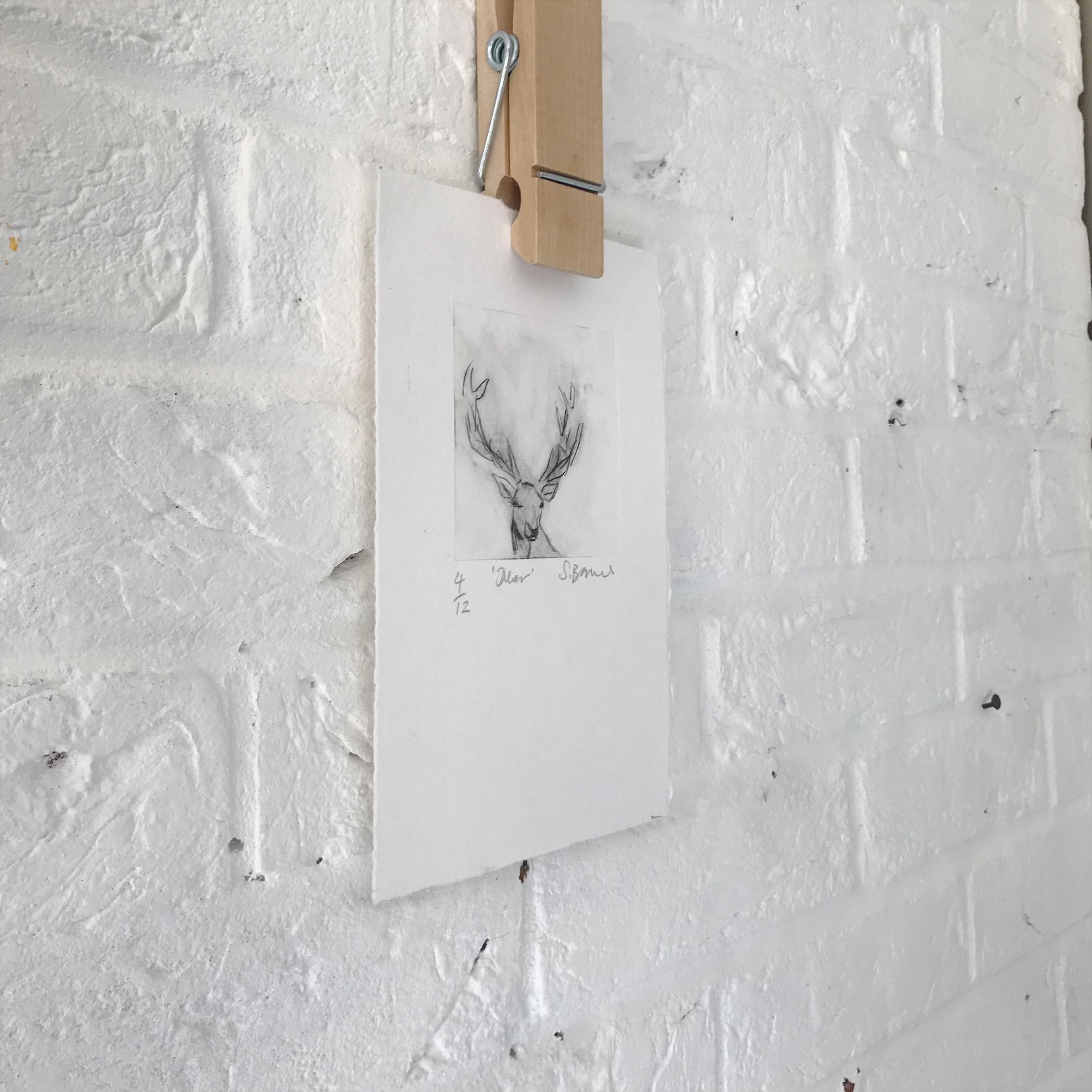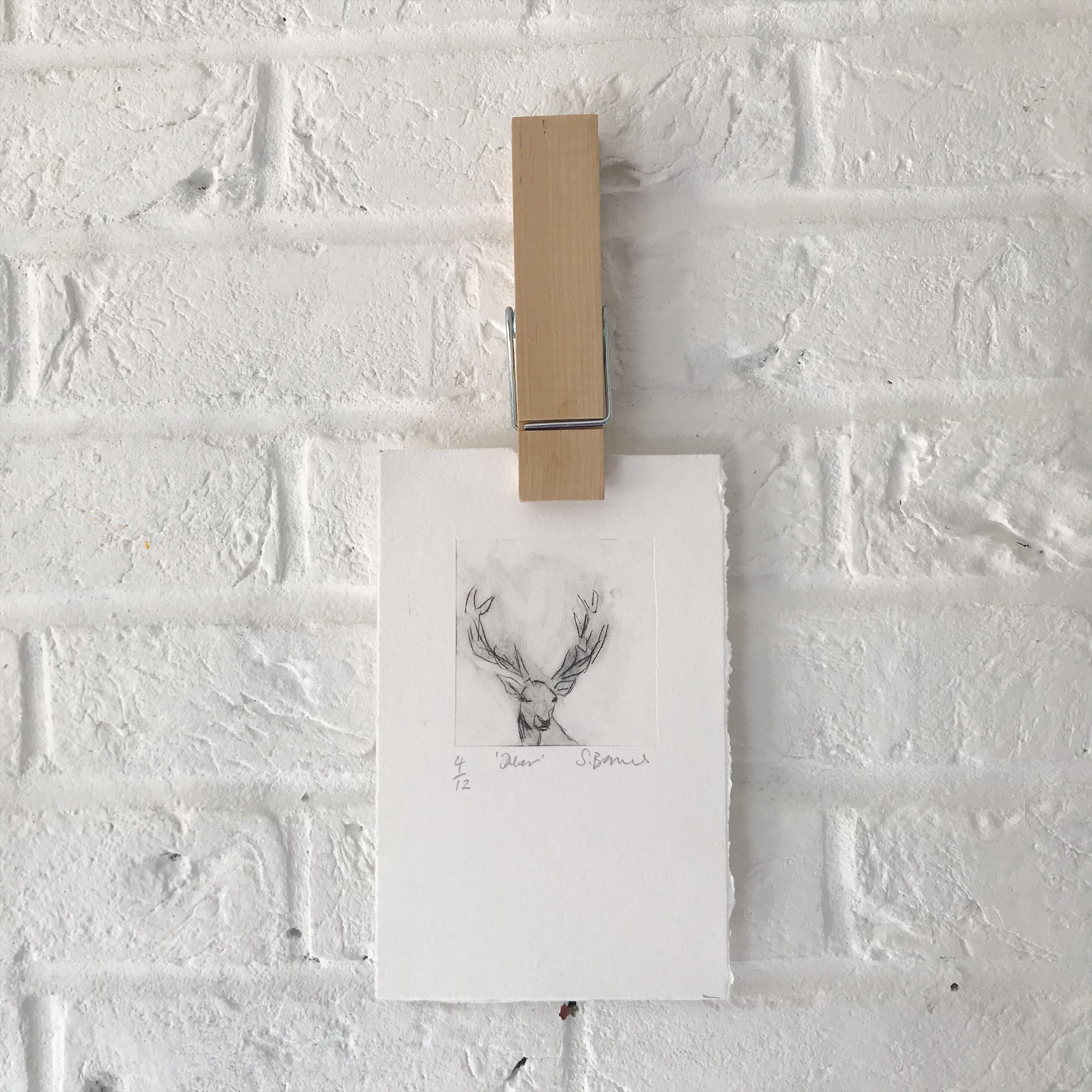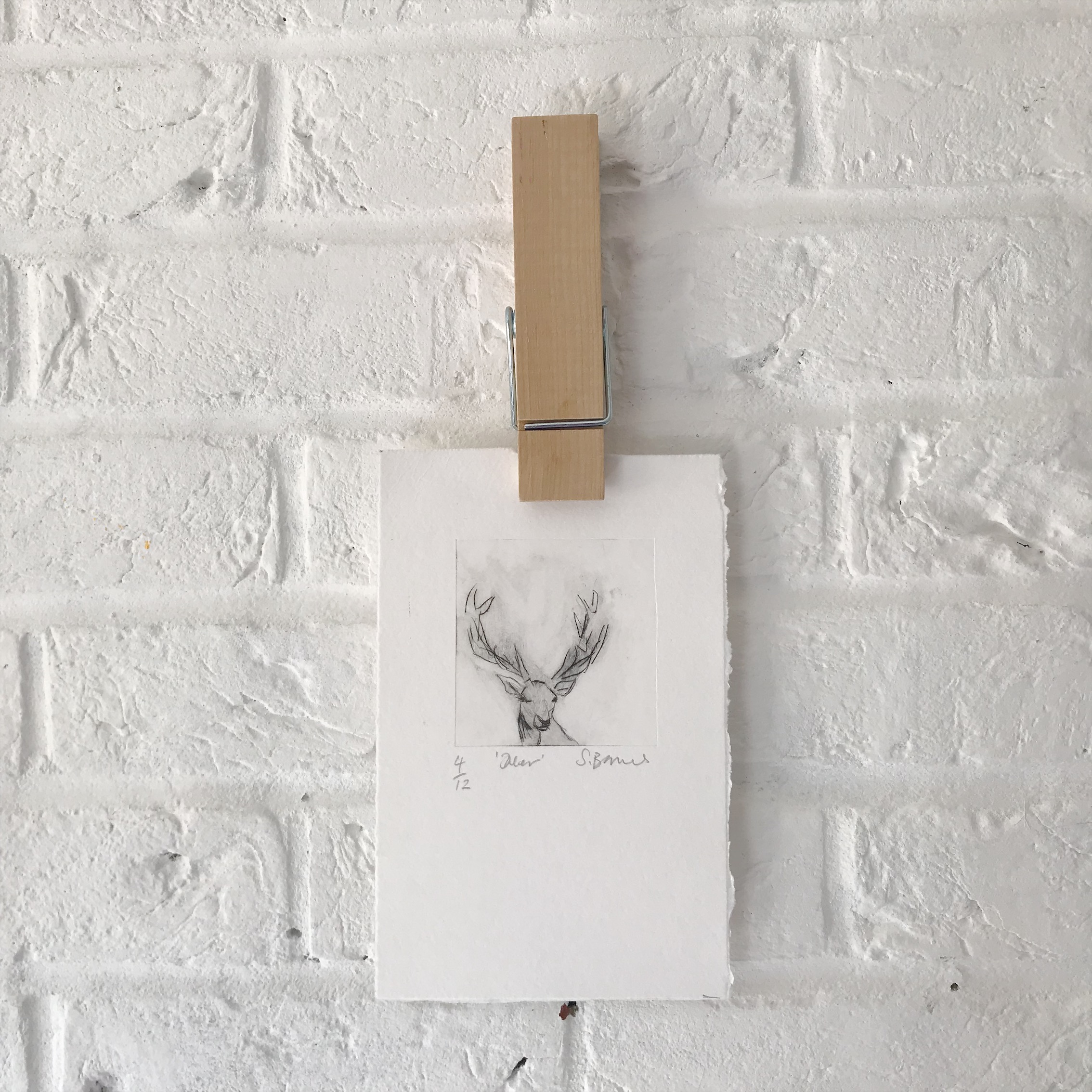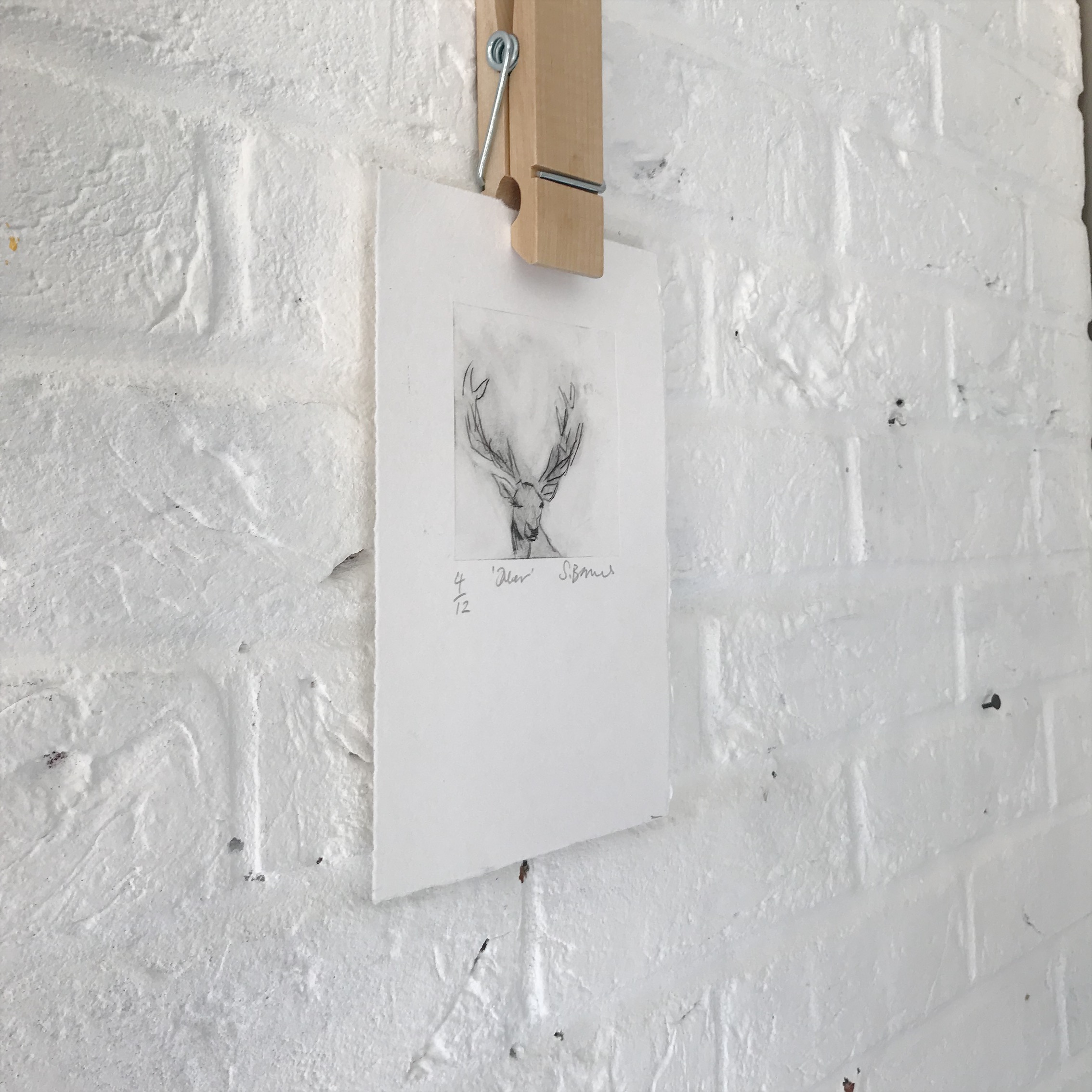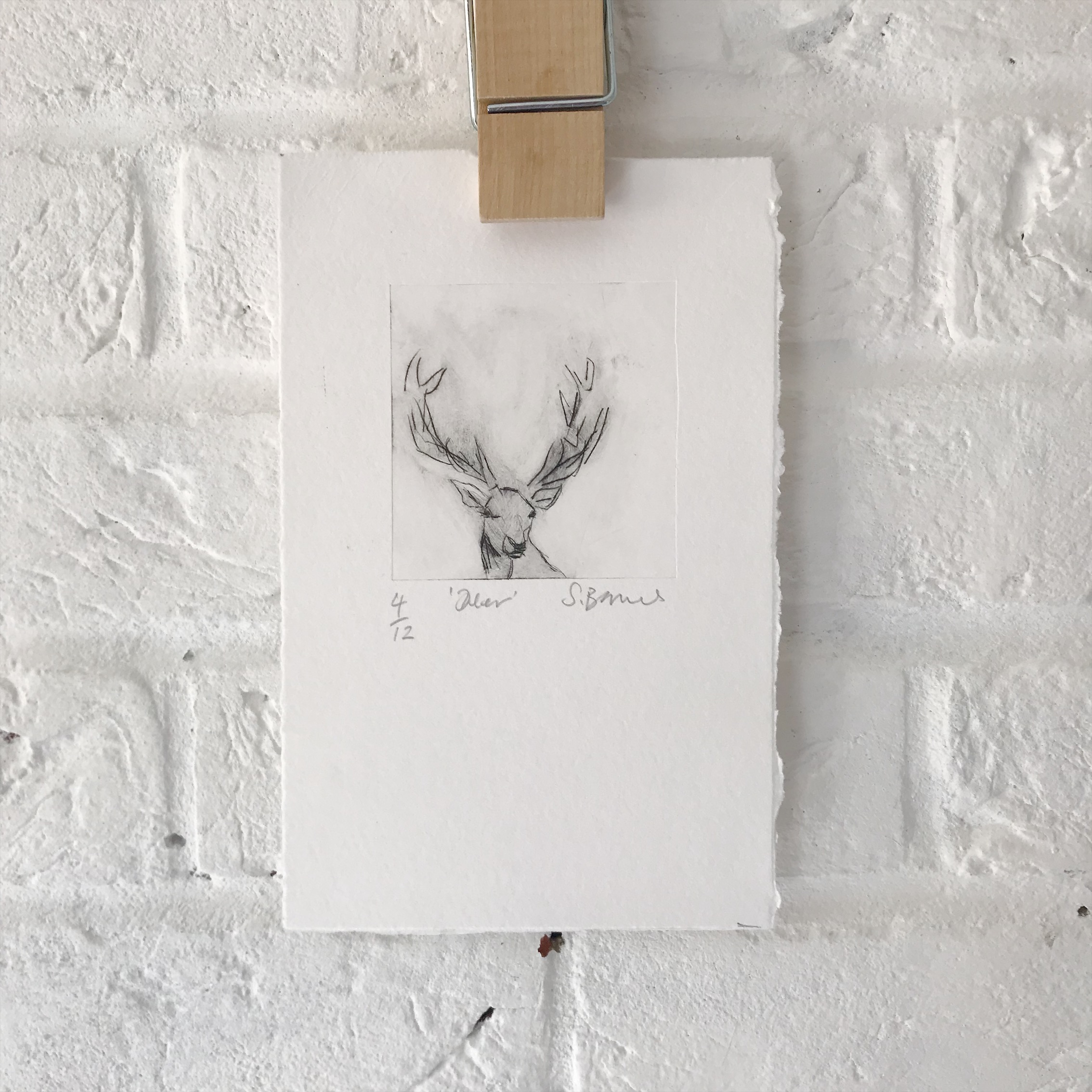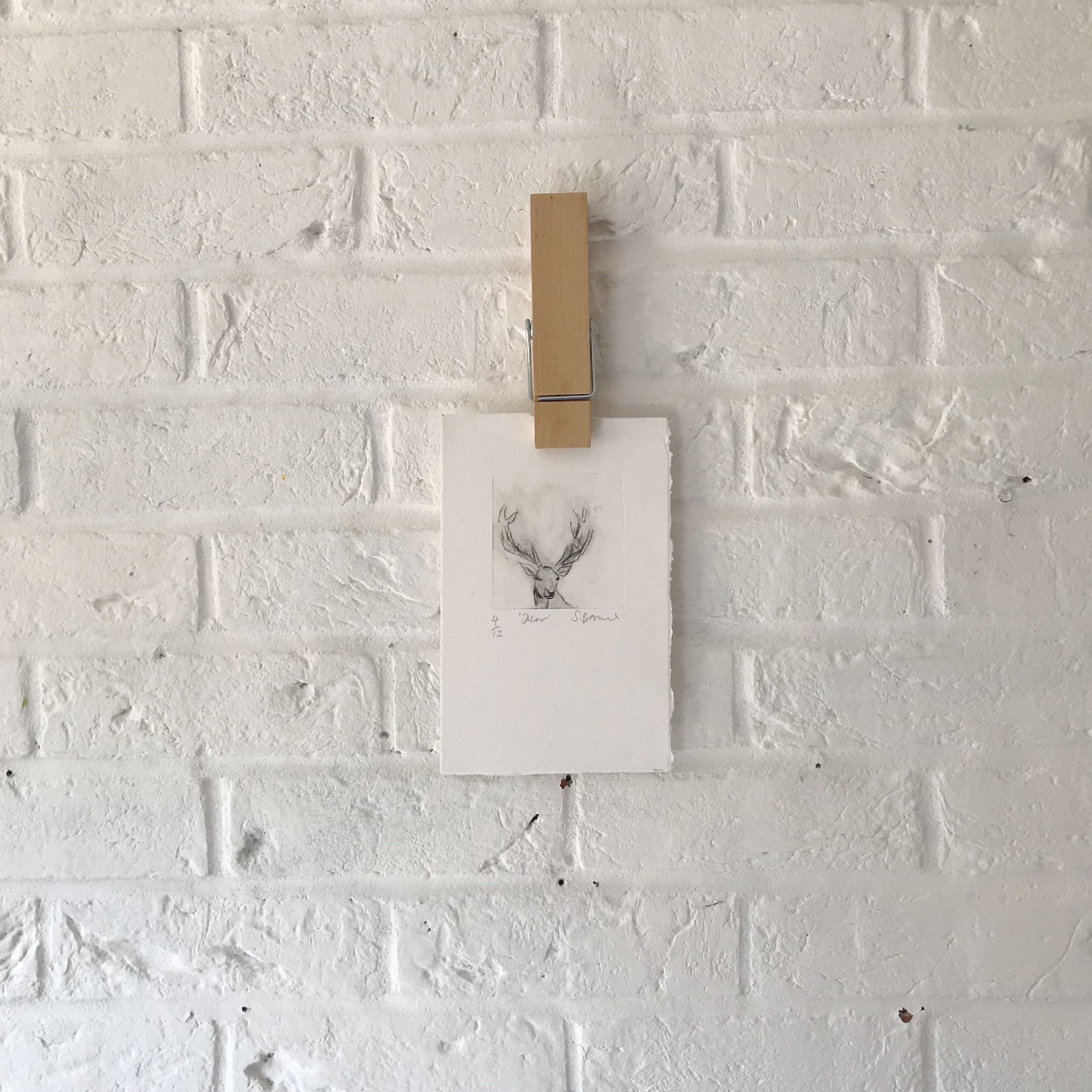 'Deer' Drypoint Print, Hand Printed Edition of only 12.
This is a hand pulled Drypoint Print, made by me in my studio.
'Deer' is 11 x 11cm image.
Each image is hand signed, dated and titled.
What is a Drypoint Print?
This technique of 'Drypoint Printmaking' was first used in the 15th Century and one used during the pivotal Art Movements of the 20th Century.
The technique is to draw directly onto a piece of zinc using scratch pens. This creates a 'burr' or groove in the metal plate. Ink is then applied onto the plate and into the burrs until the Artist is happy (this part is a little like painting directly onto the plate). Before the ink dries, the metal place is laid face up on the press, ready to have prepared, dampened papers laid on top of it. More tissue sheets are added and the press blankets are placed on top and then it goes under the roller, in my case twice.
Unpeeling the print from the metal plate is the most exciting thing ever. Once happy with the print (there are generally 3 made for each print that leaves my studio) it is placed under heavy boards for a good 3 days to flatten the paper.