'Dunwich Beach' Original Painting On Canvas. 30 x 30cm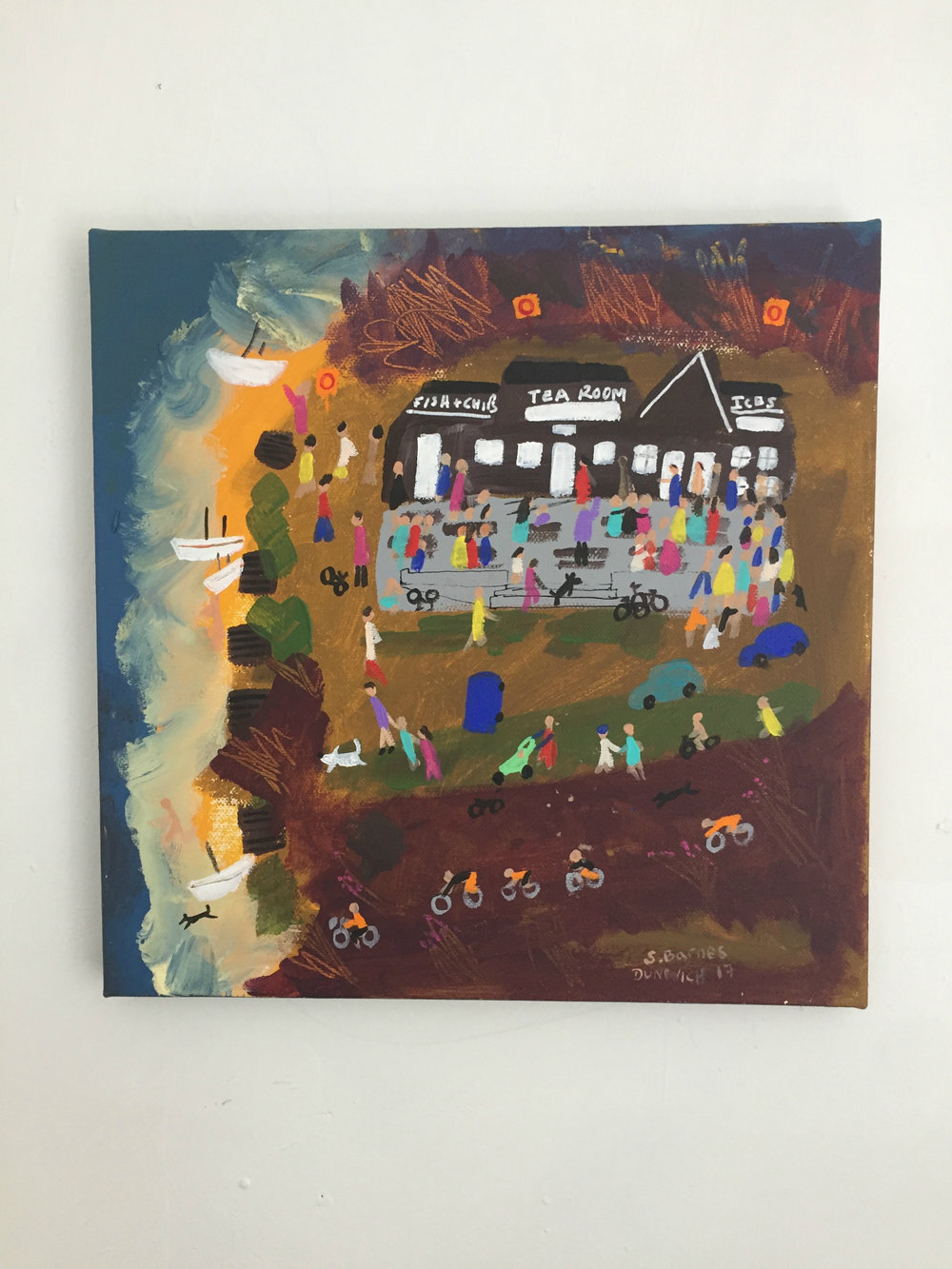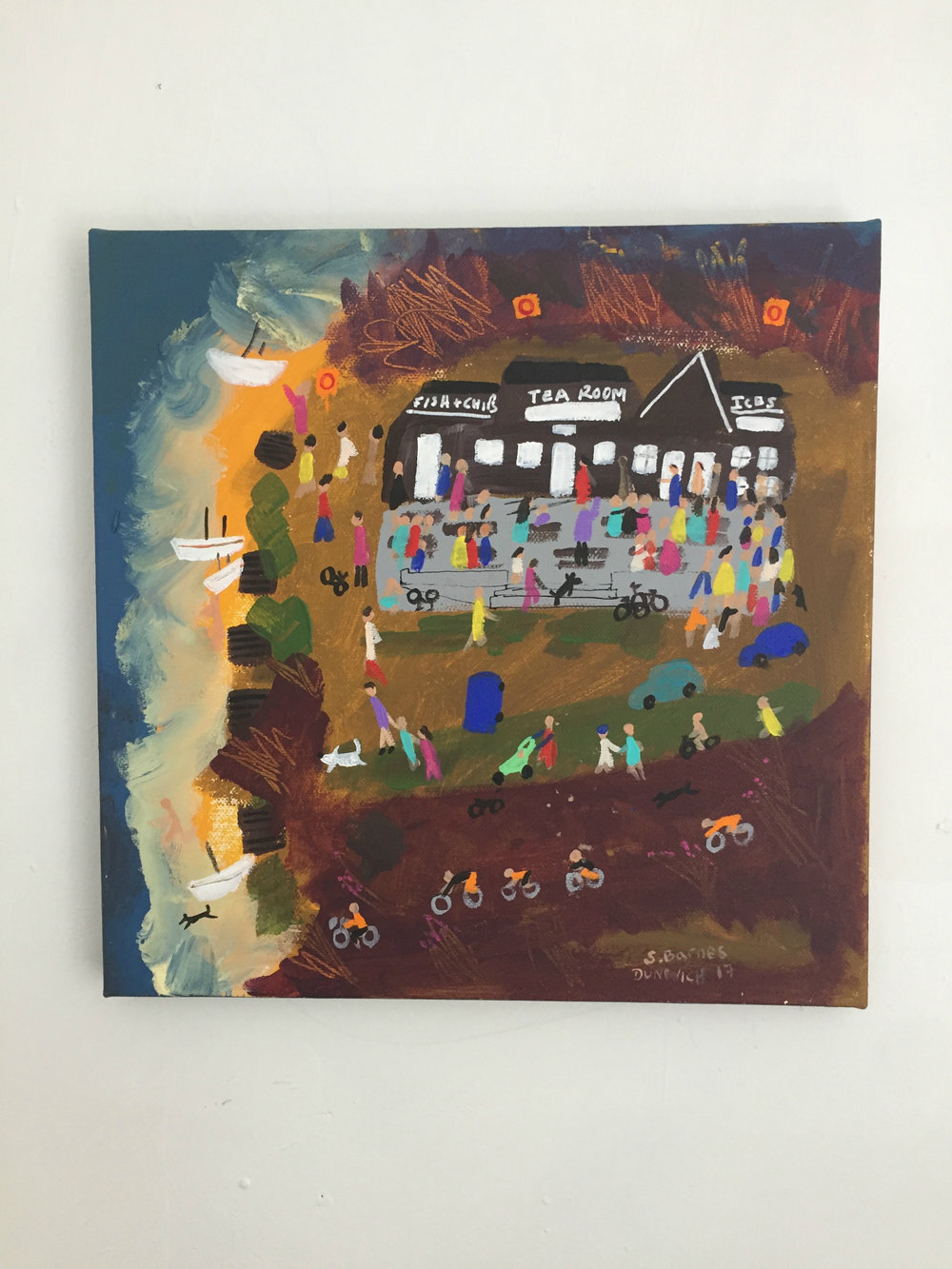 sold out
'Dunwich Beach' Original Painting On Canvas. 30 x 30cm
Welcome to 'Dunwich Beach'
This is an original painting on canvas which is 30 x 30cm. It is painted in acrylic paint.
This lovely beach here in Suffolk has a gorgeous cafe on it called 'The Floral Tearooms' which is a lovely destination for cyclists, families, walkers and daytrippers by the coach load. Their fish & chips are legendary too!
This beach is a beautiful spot, heather, beach, sand, shingle, grassland, fish & chips - all sorts of heaven for us all!