'Geese' Painted Handpulled Drypoint Print. Edition of only 12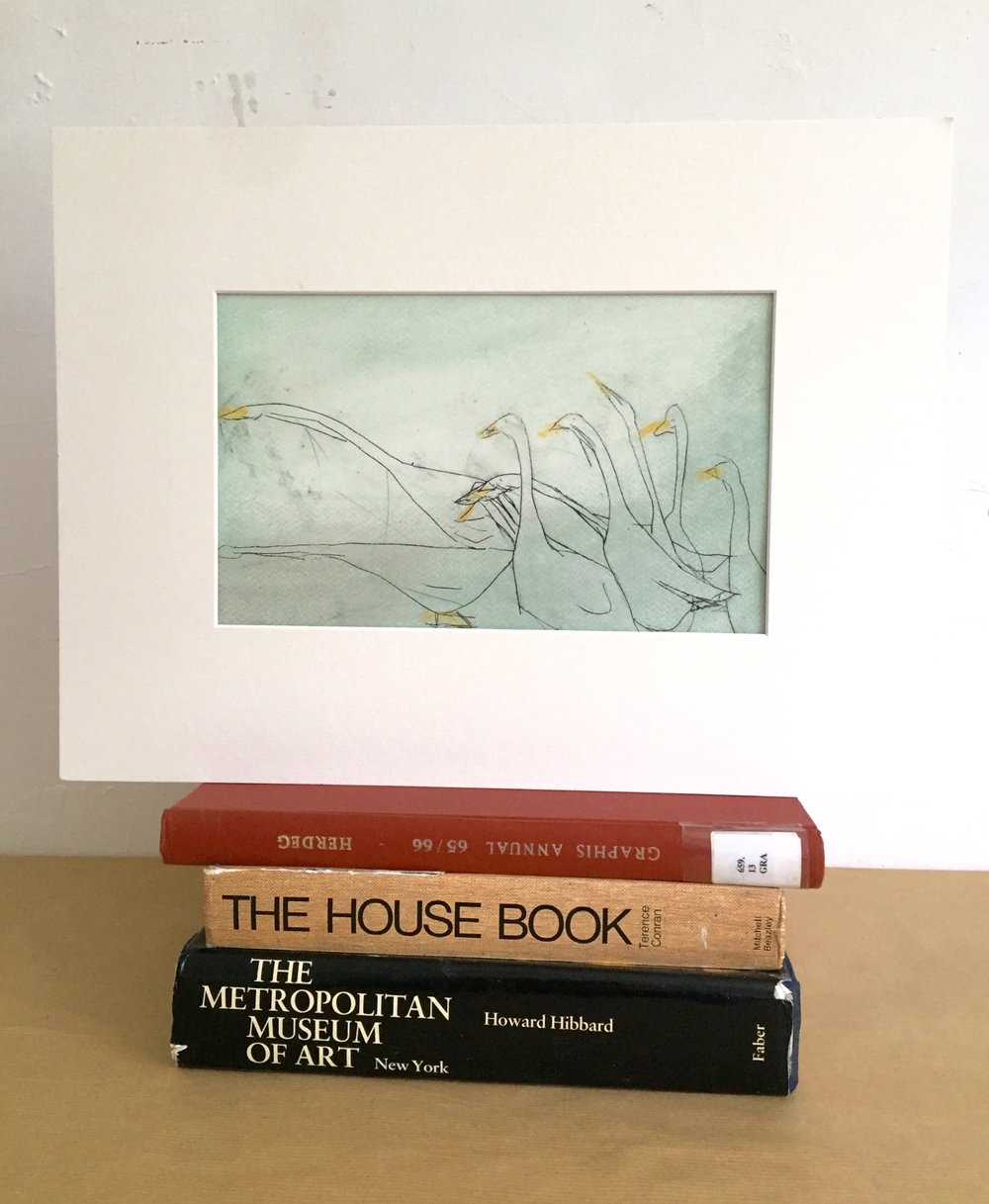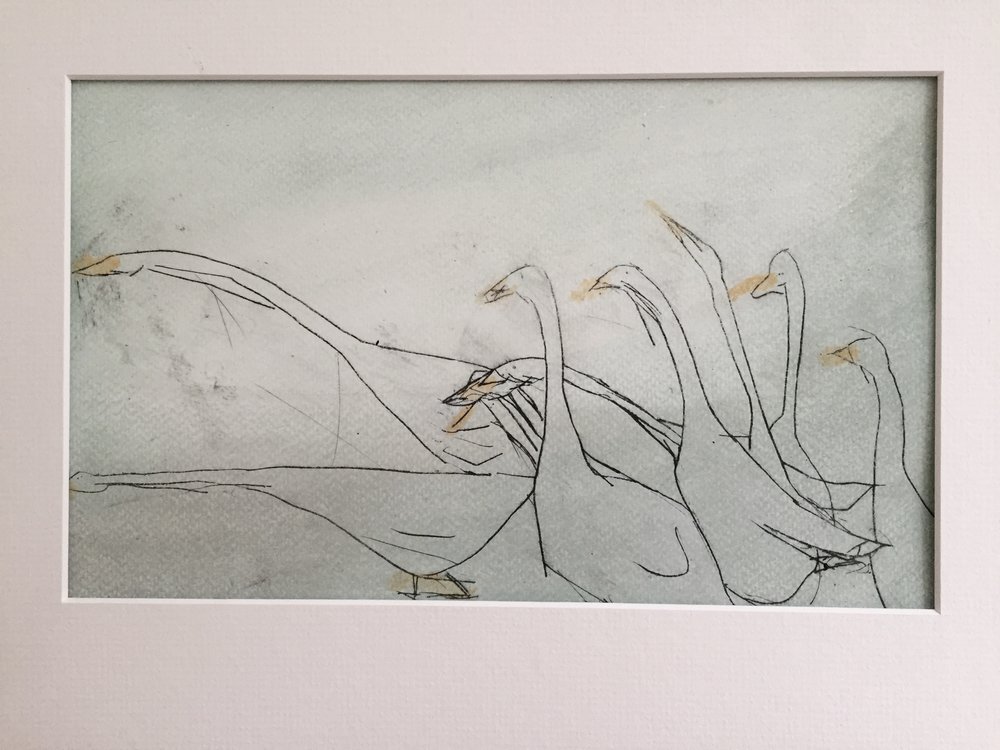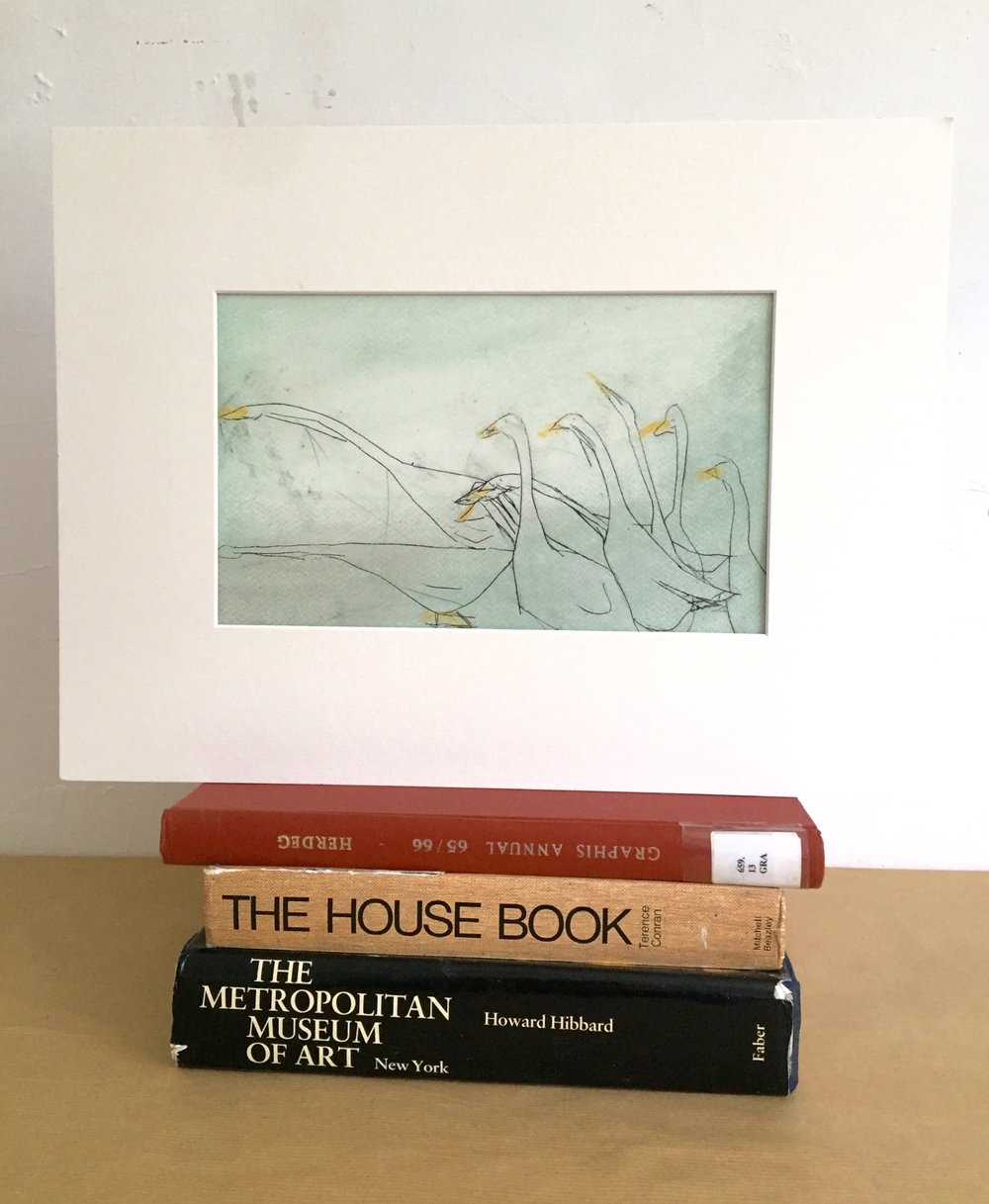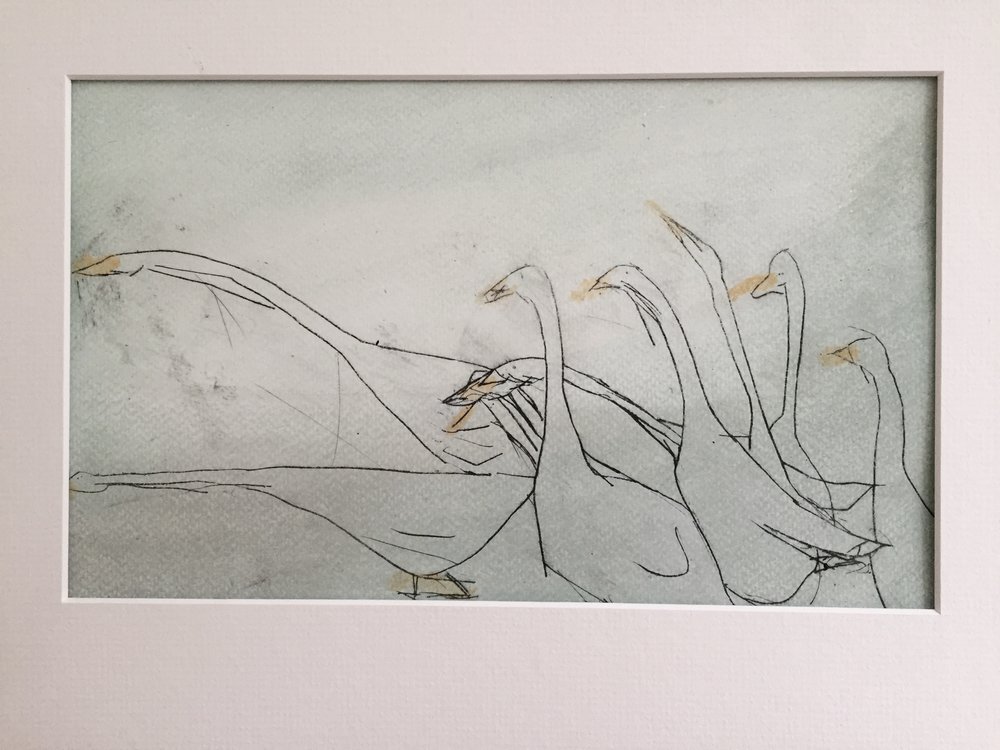 'Geese' Painted Handpulled Drypoint Print. Edition of only 12
Geese are such amazing creatures, elegant and loyal, so much so that a group of them can be used as guard dogs!
I love to draw them, especially together. This piece is a painted print, which means that I have coloured the paper before printmaking onto it. Painting the paper can be super tricky due to the paper not going through the press correctly, for each one that works there is at least one that hasn't!
This piece of work is titled, numbered and signed in pencil by me.
This print is also available on non-painted paper too. You can find them here.