'Horses' Handpulled Drypoint Print. Edition of only 12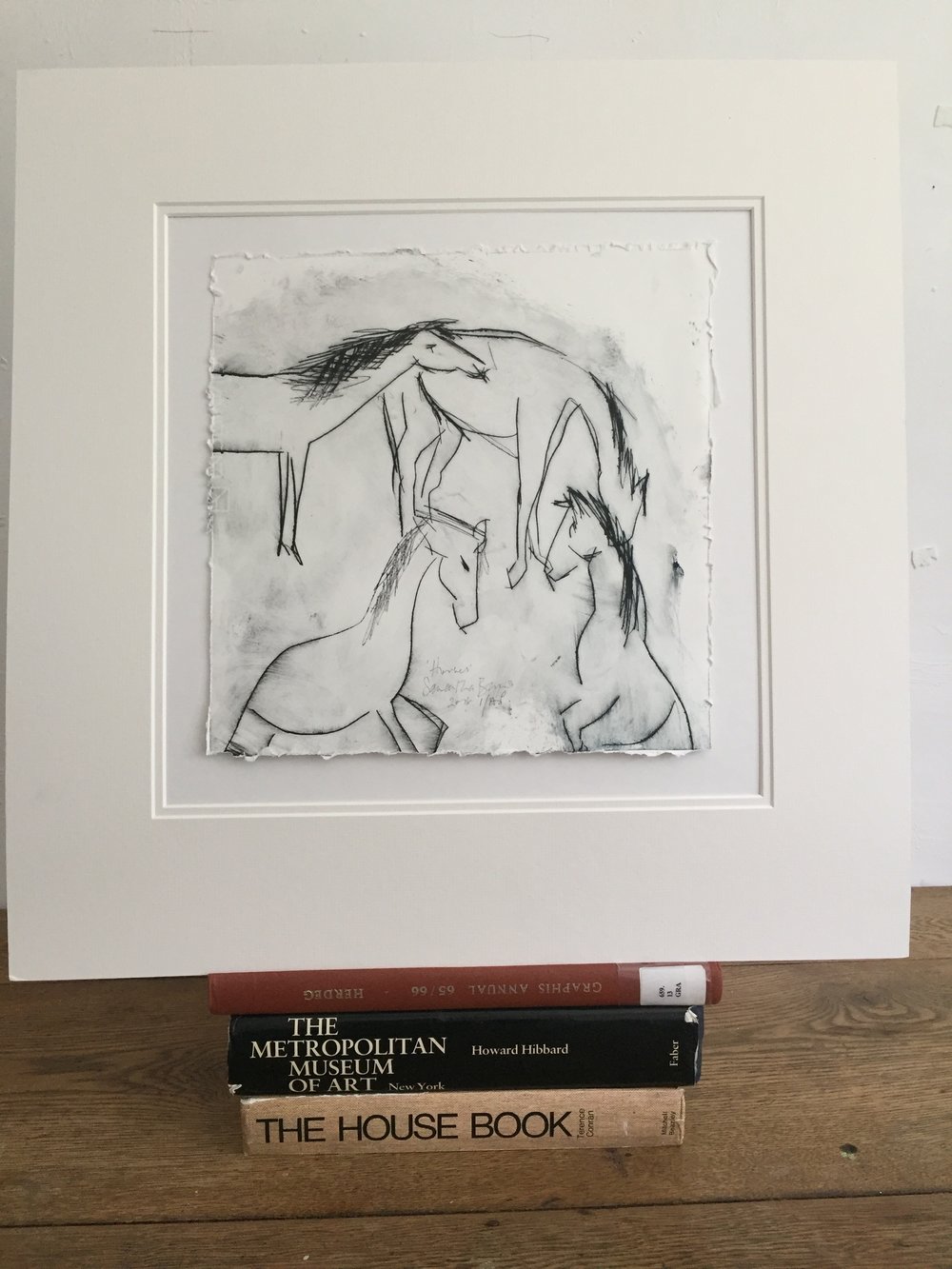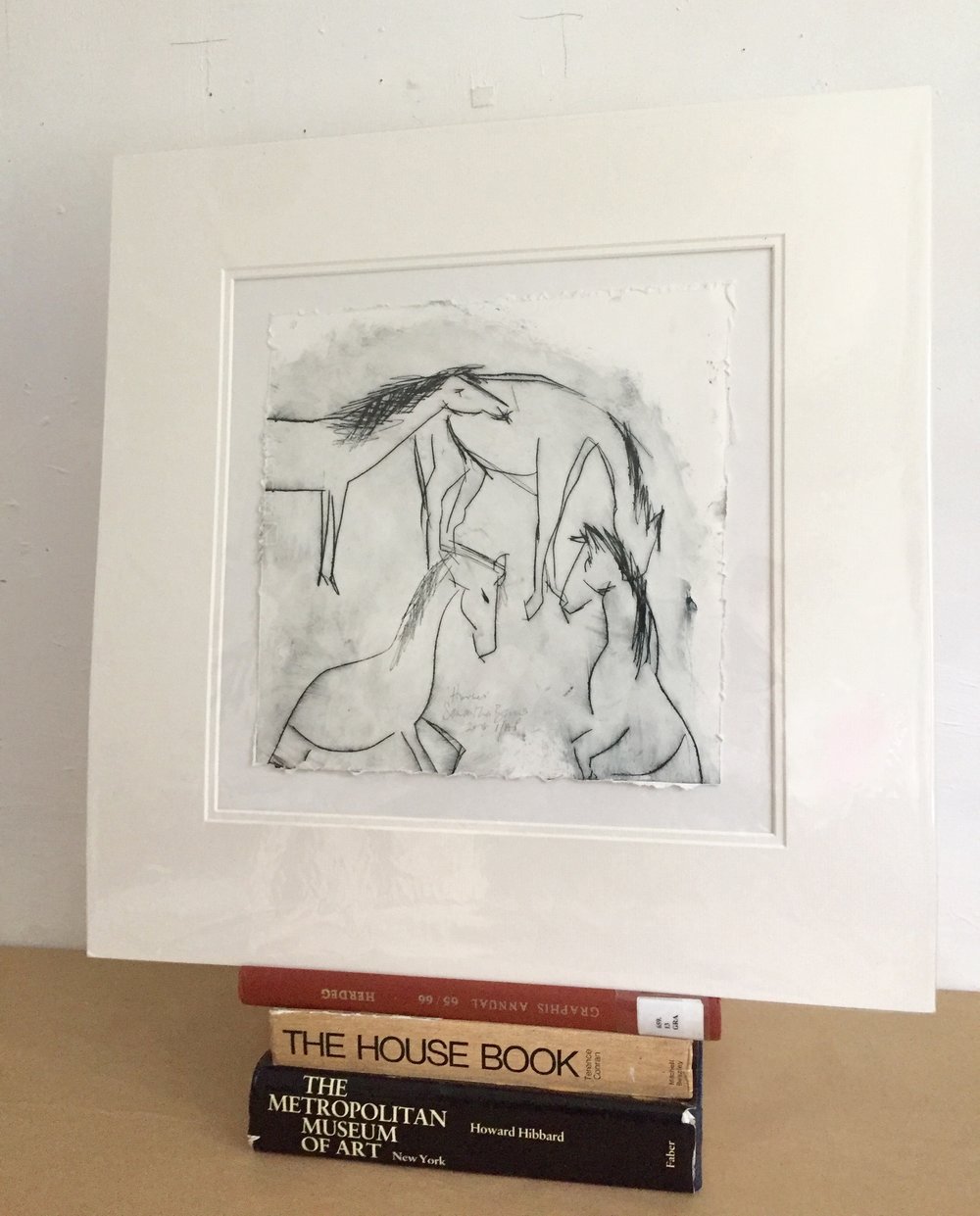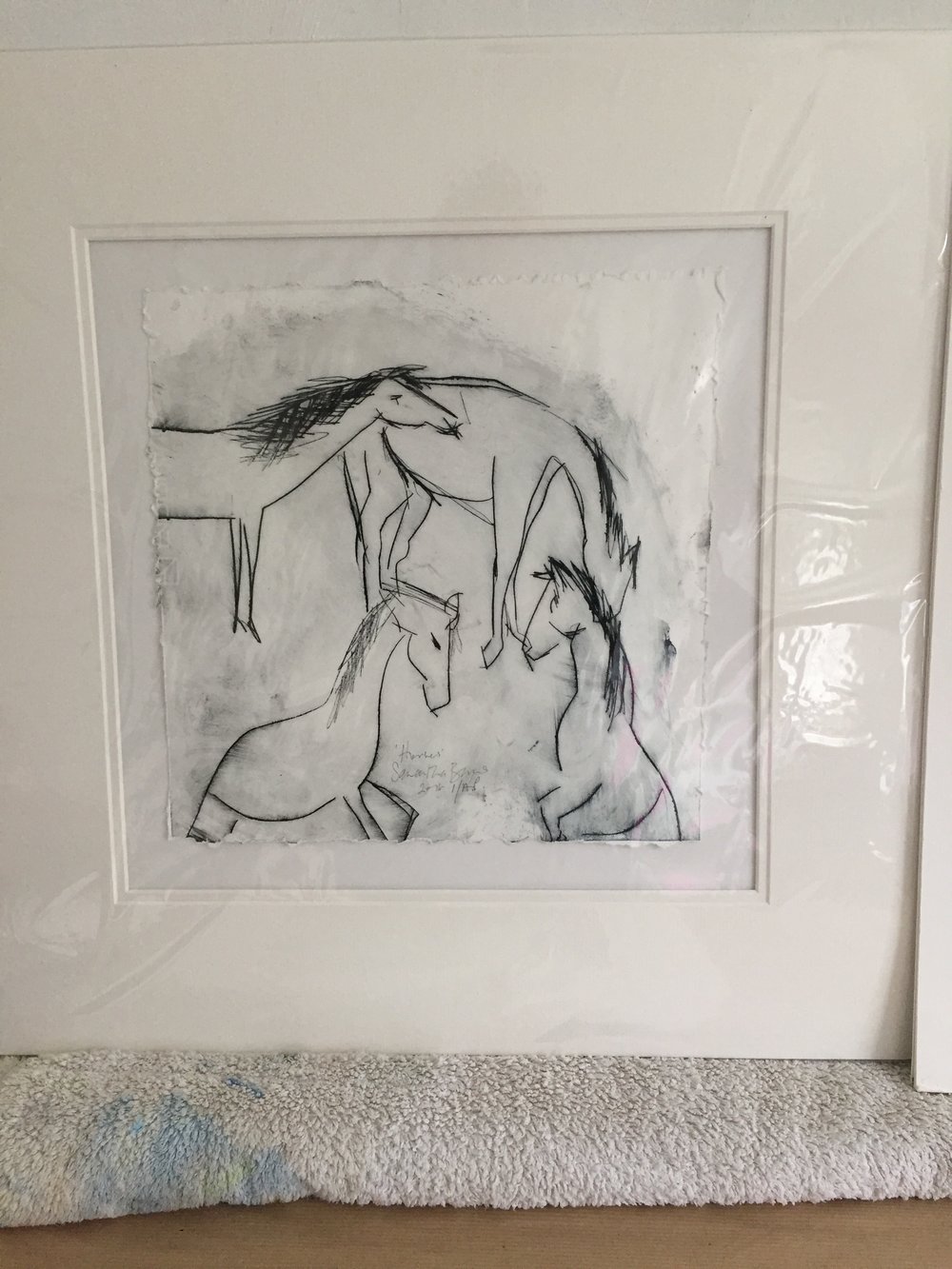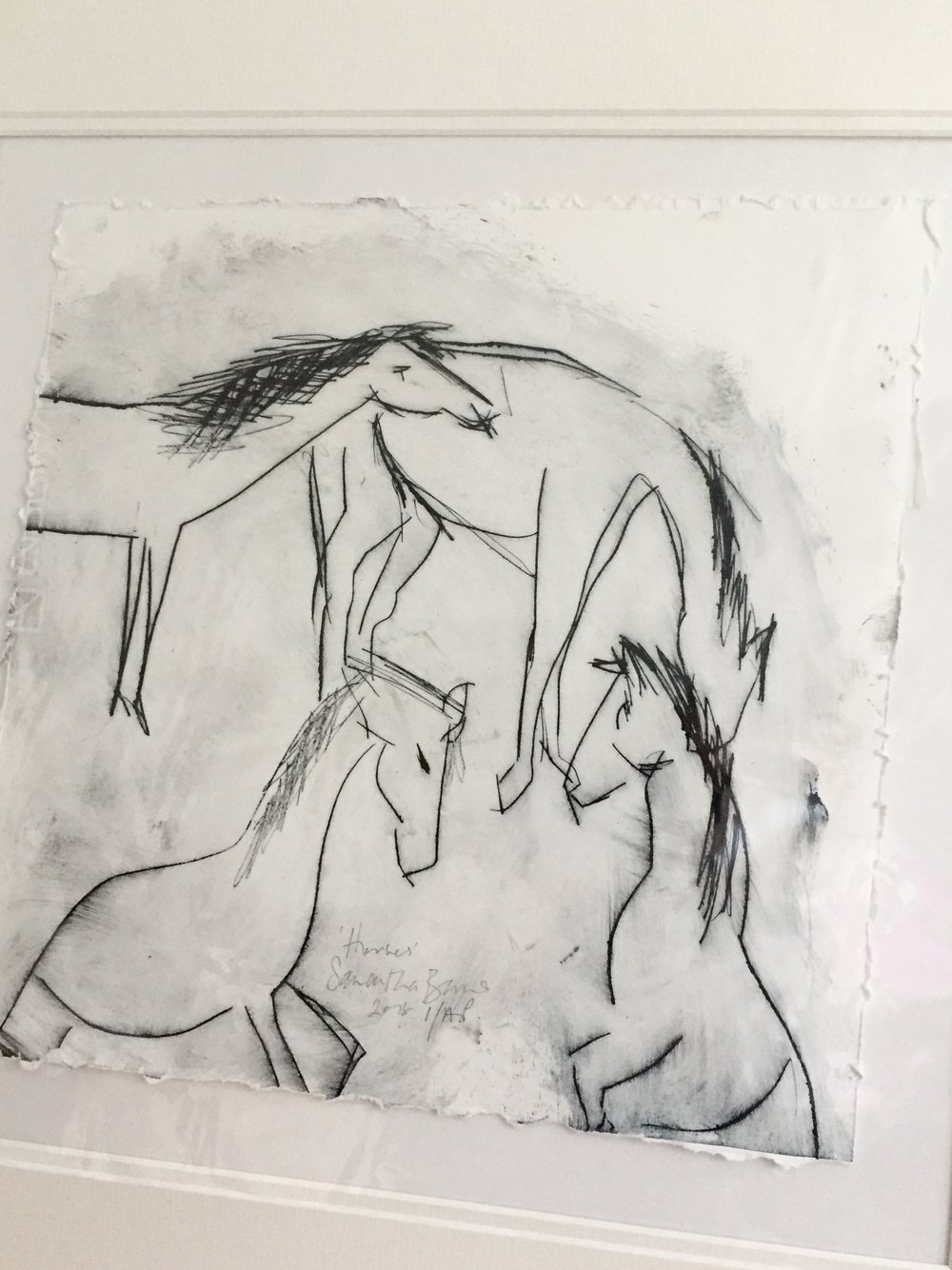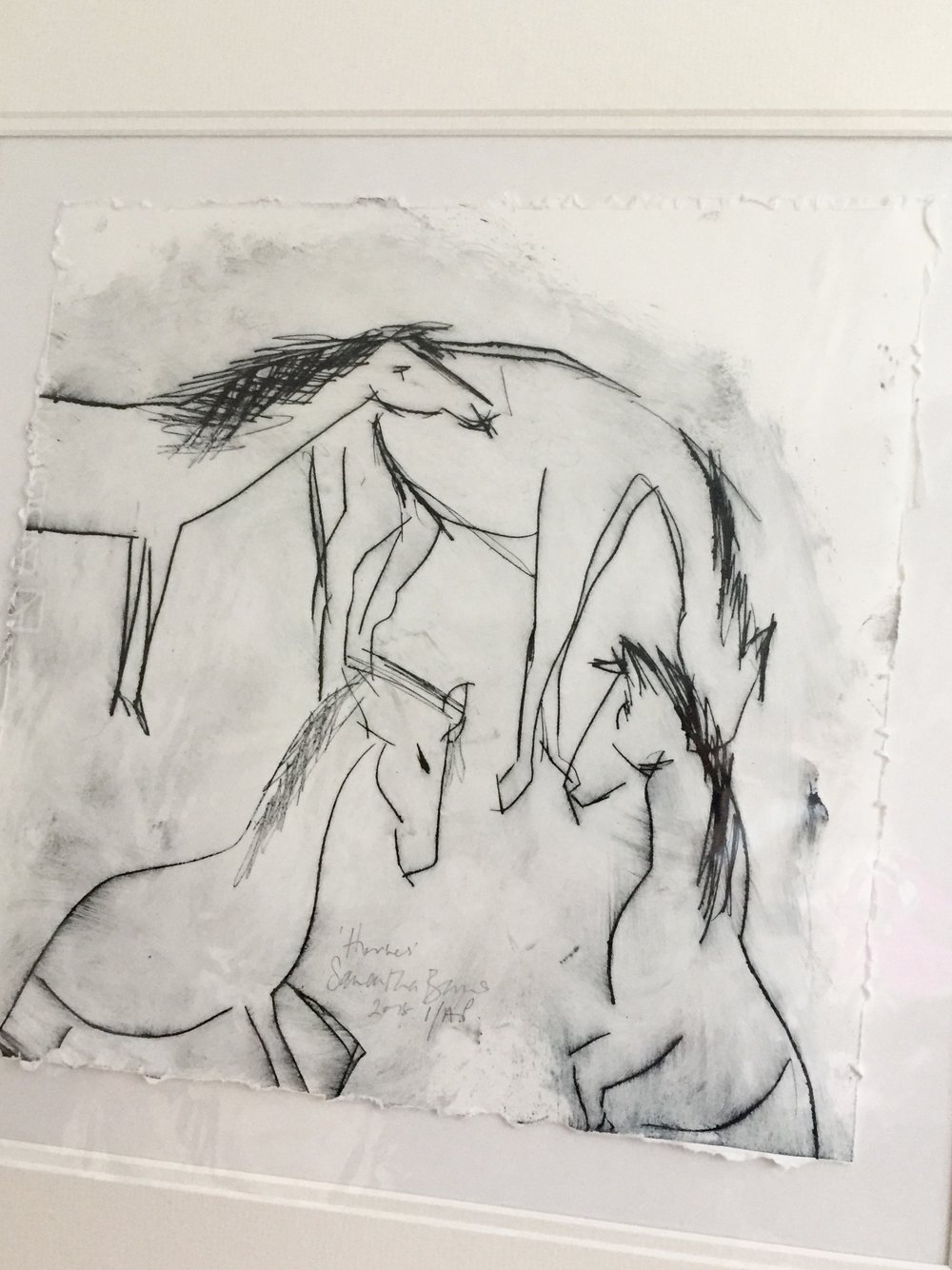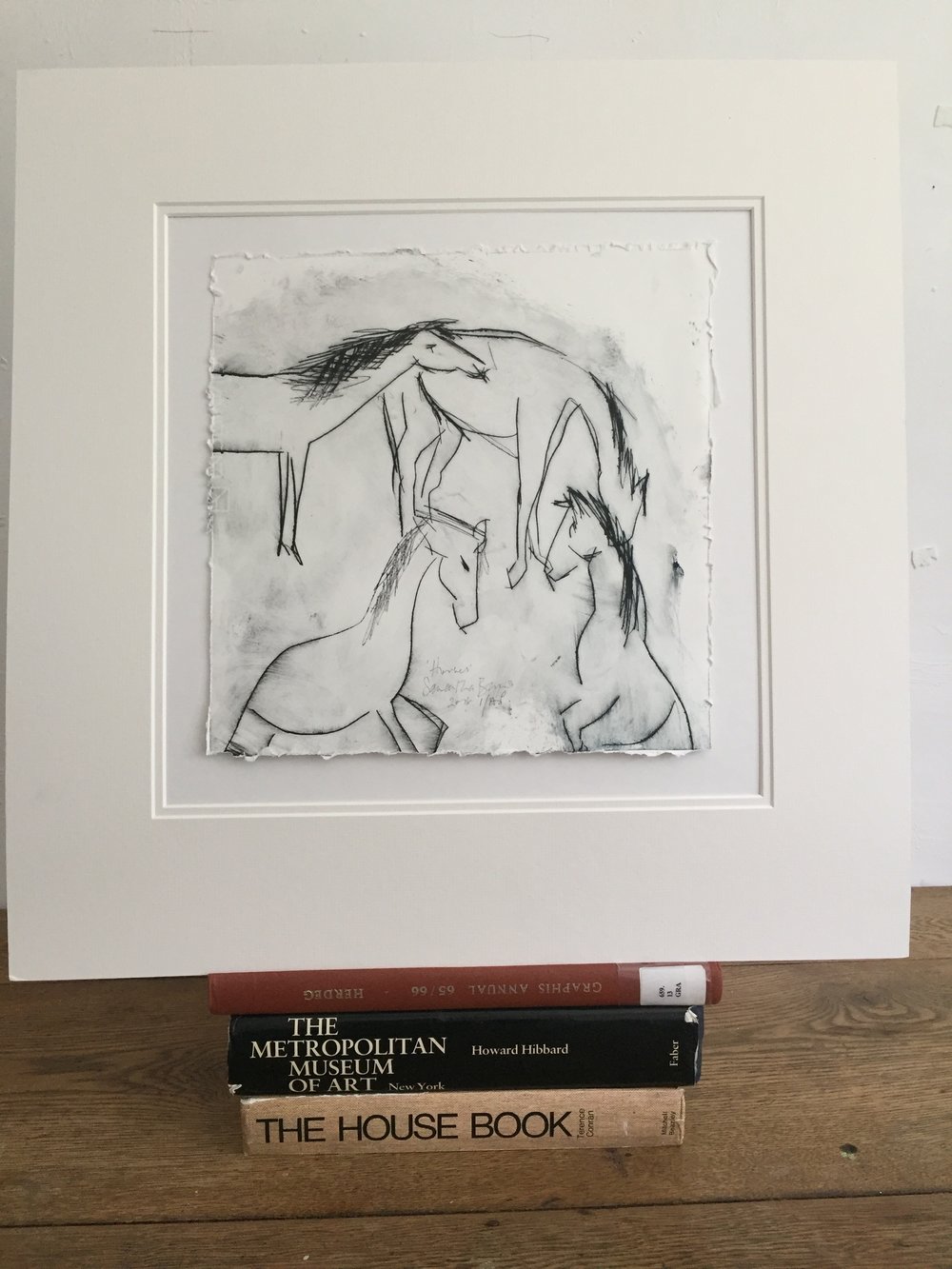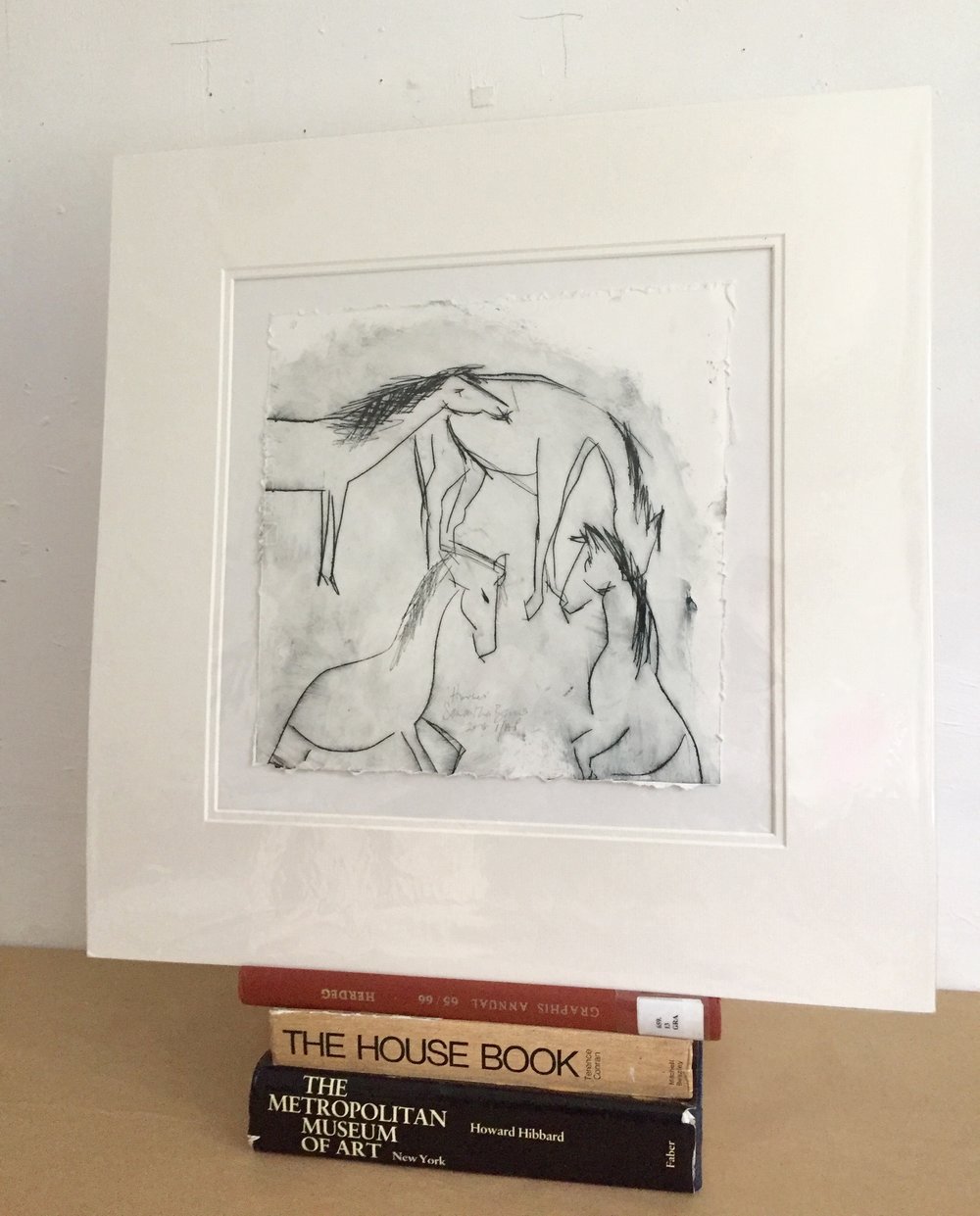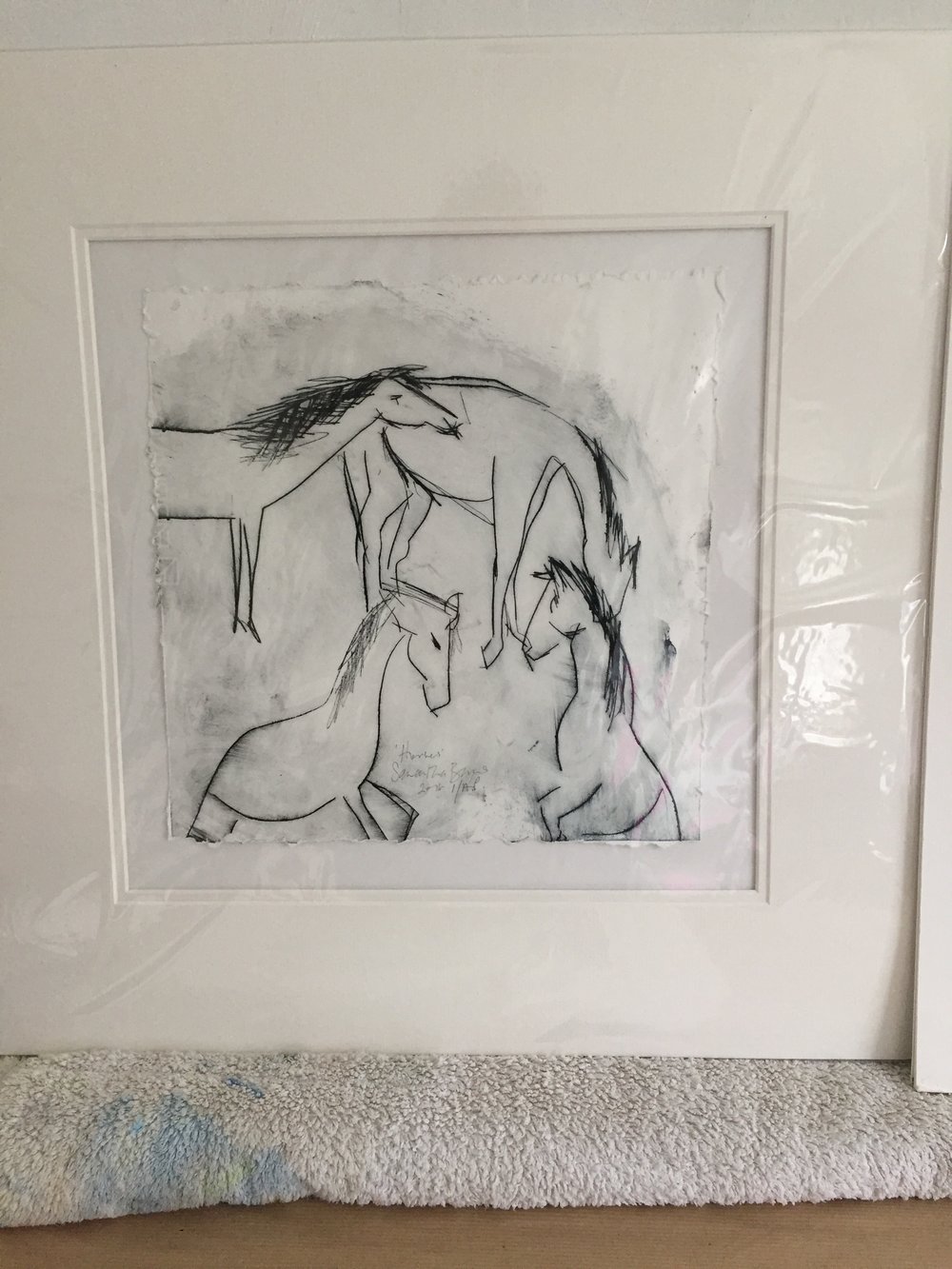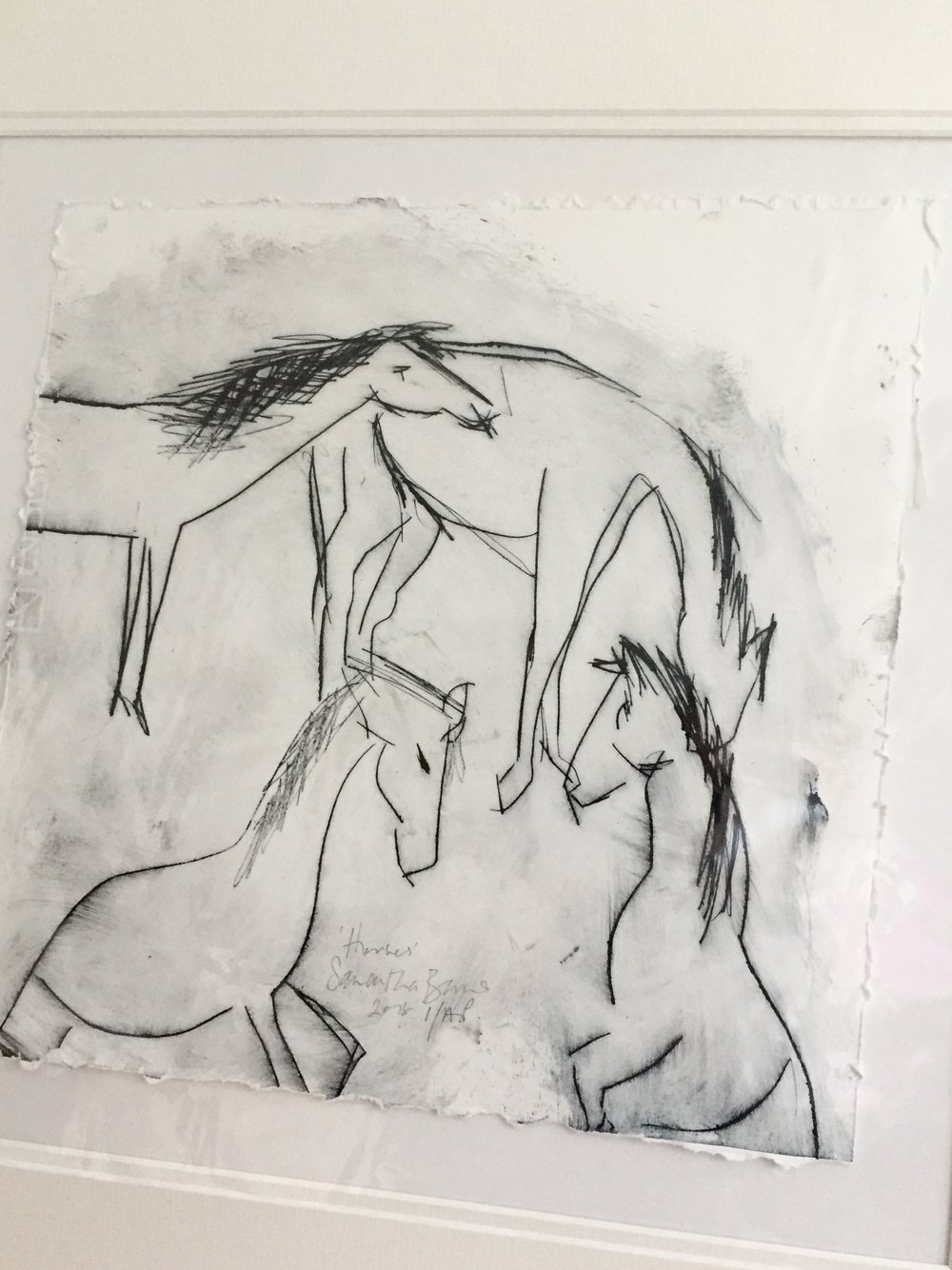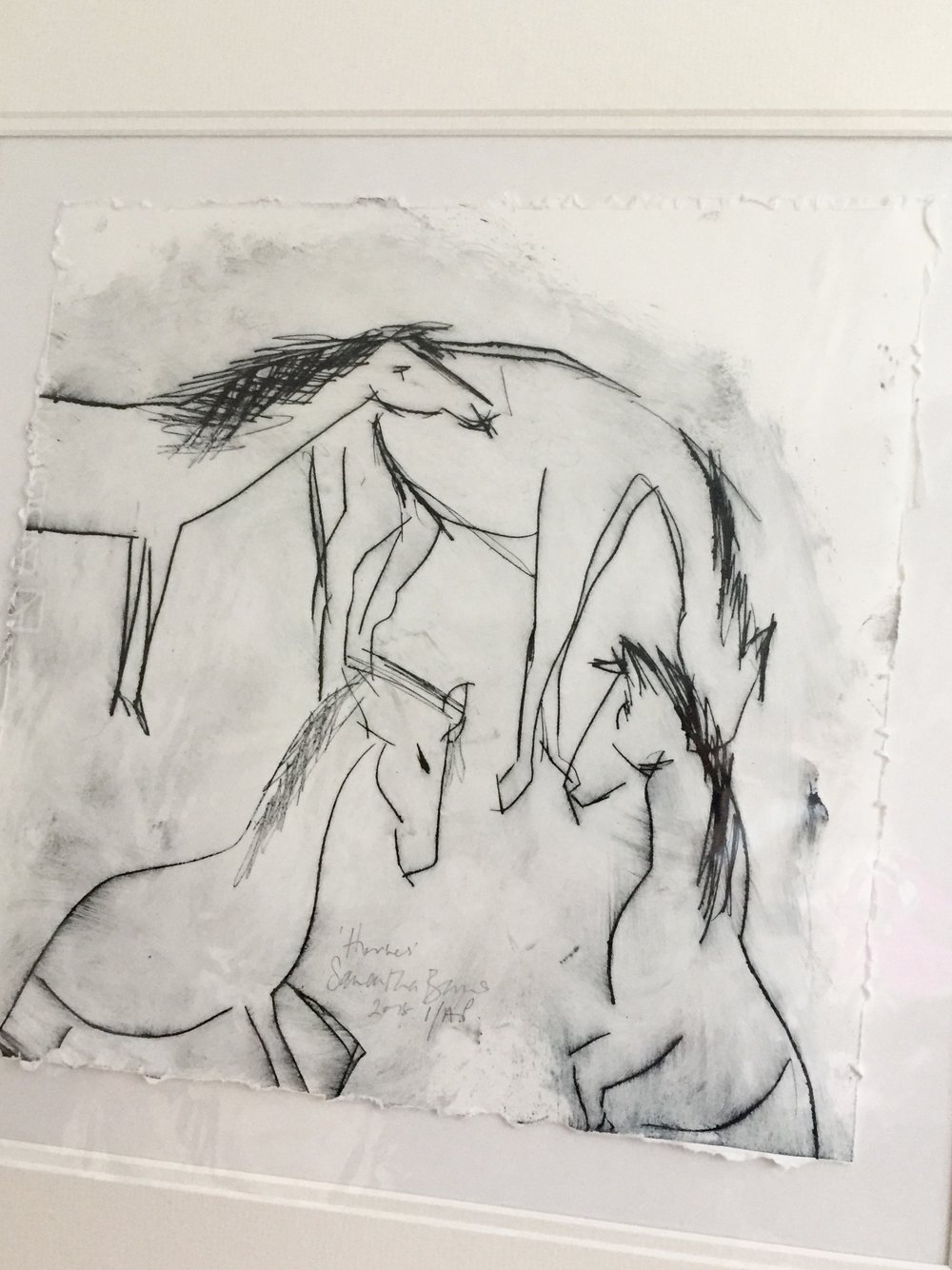 sold out
'Horses' Handpulled Drypoint Print. Edition of only 12
Horses are full of grace yet so big! Years ago I used to ride and utterly loved it. Over the years I lost my nerve but have always loved them, rather like massive dogs - or not!
This is a drypoint print, made by me on my press. The painted version You can see the painted print here
It is 30 x 30cm, titled, numbered and signed in pencil.
1/AP Prussian Blue Line