'Margot' Hand Pressed Drypoint Print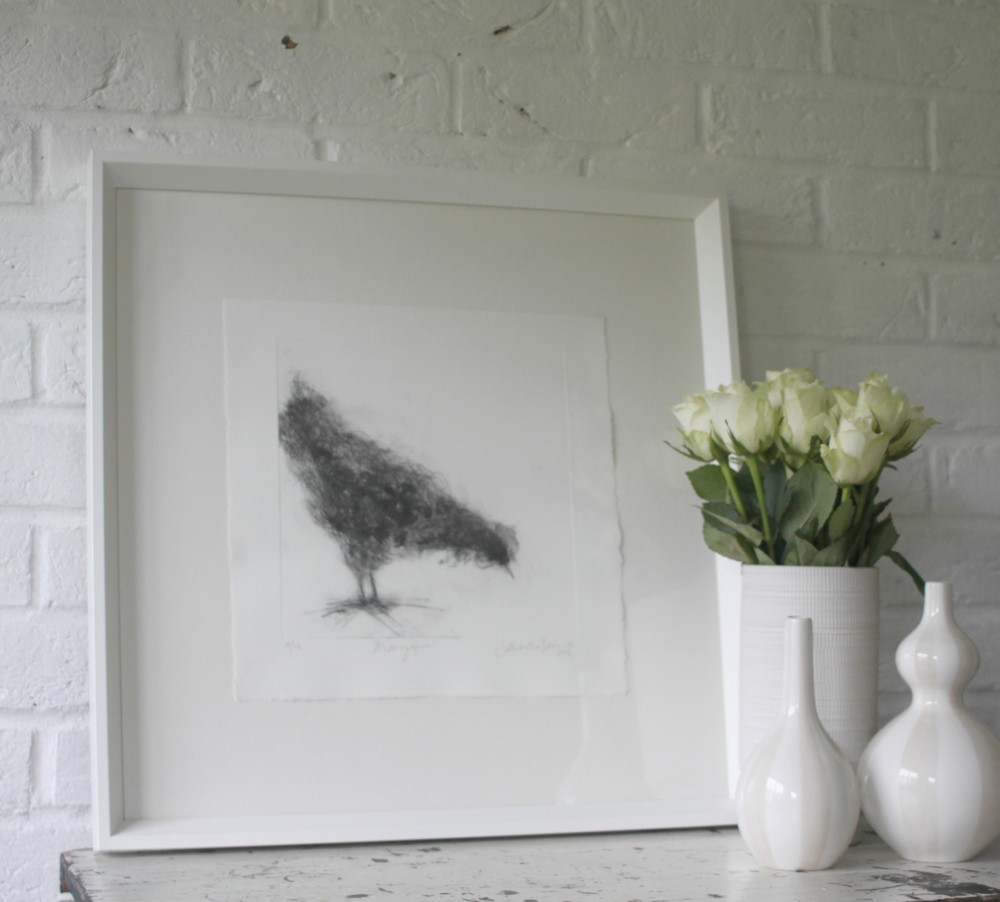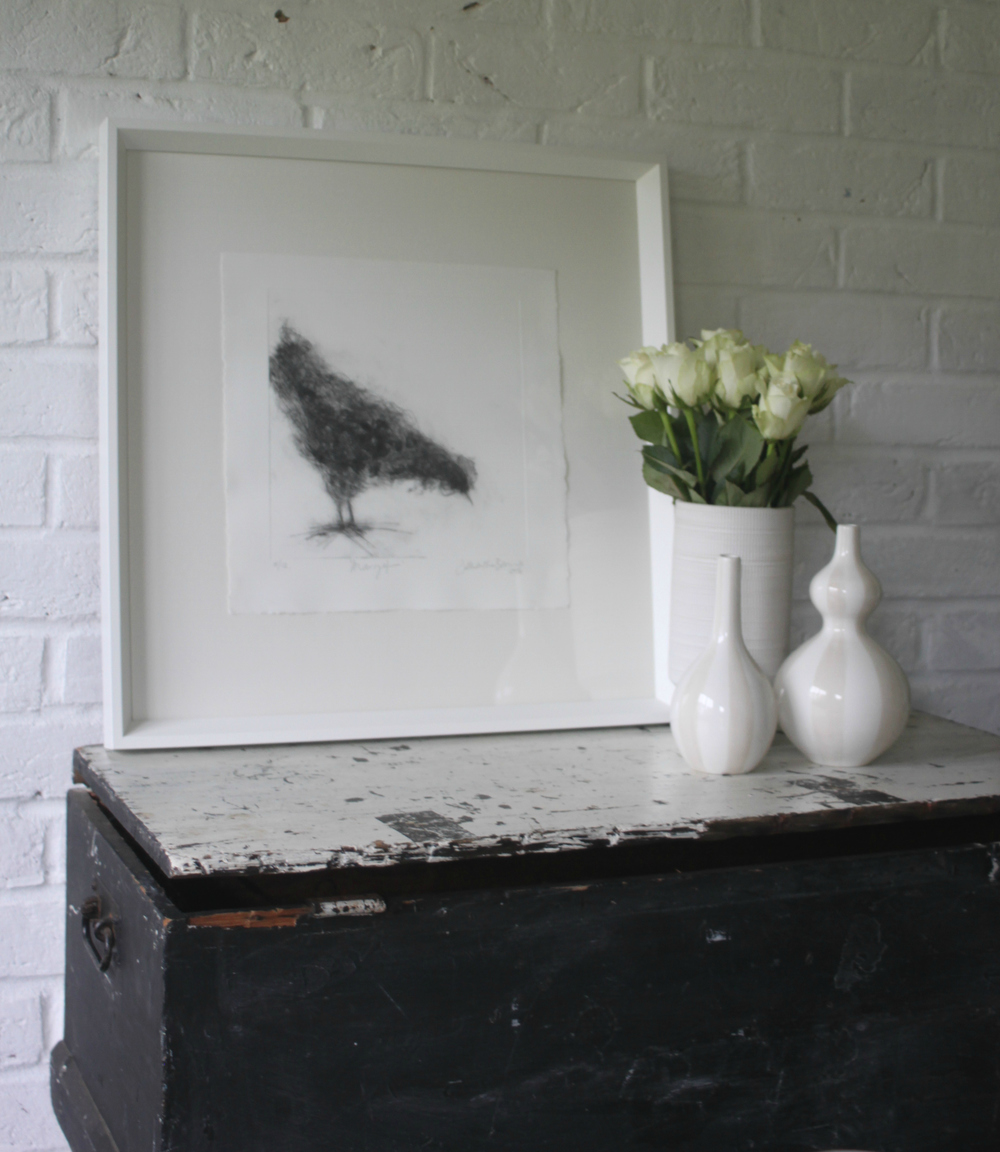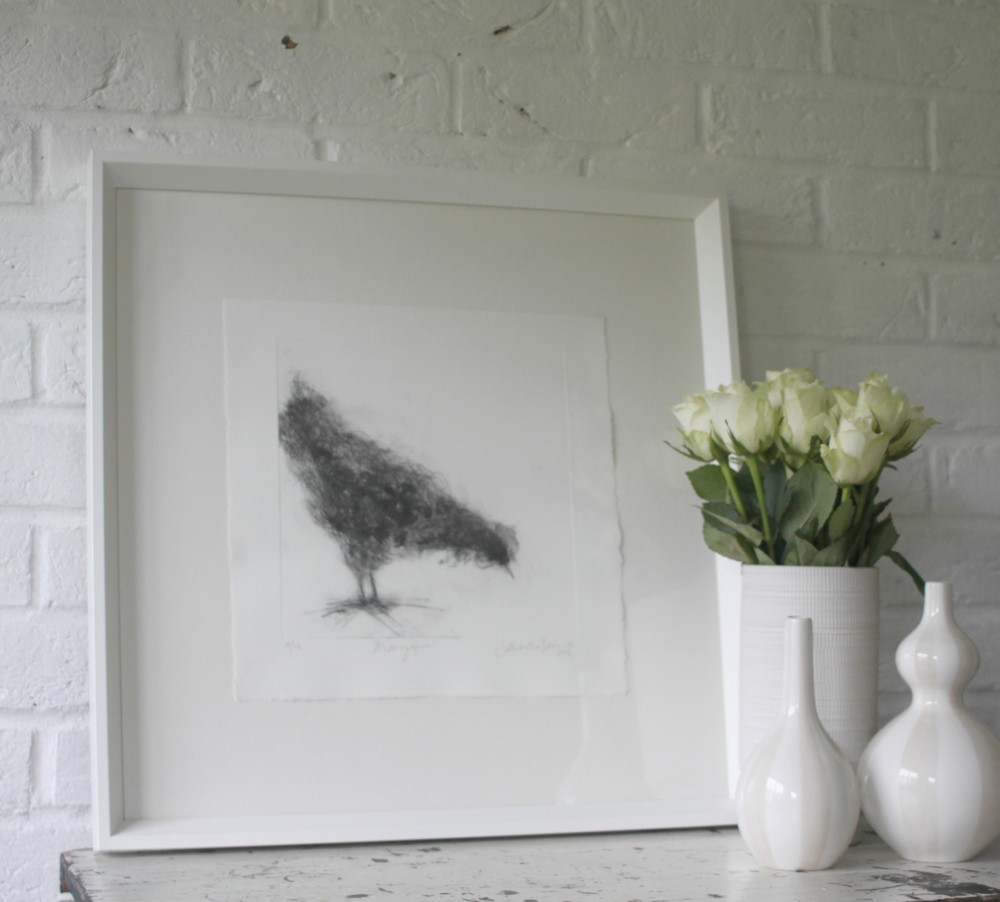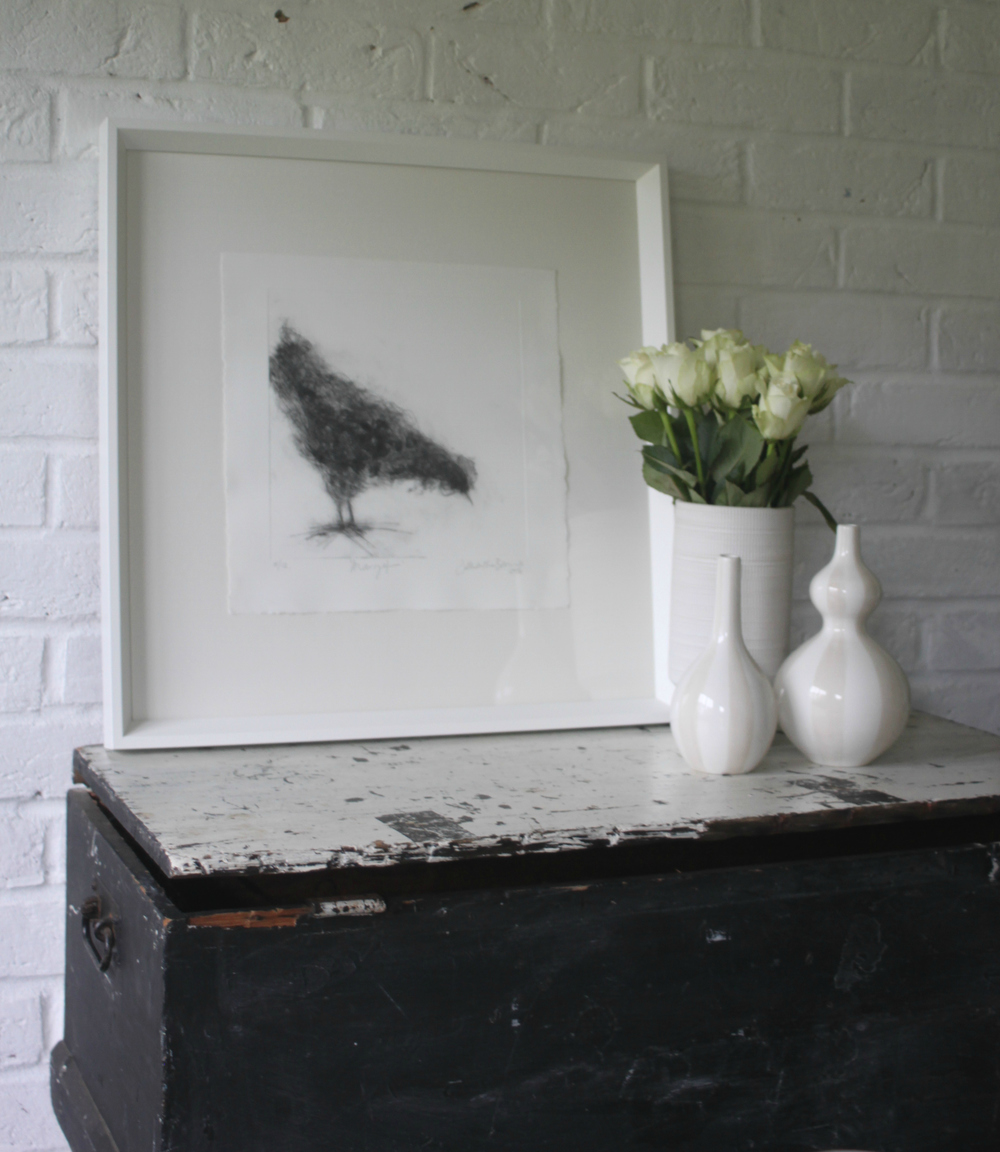 sold out
'Margot' Hand Pressed Drypoint Print
Welcome to 'Margot'.
She is a drypoint print, made on my press in my studio.
The original study drawings for this print were made for 'Chook Chook' and these were made in ink.
'Margot' is a continue of these drawings and in an edition of only 12. She is larger than my usual prints at 30 x 30cm. Each print has been handmade onto beautiful papers with deckled edges.