'Mr Andre Derain' Handpulled Drypoint Print, Edition of only 12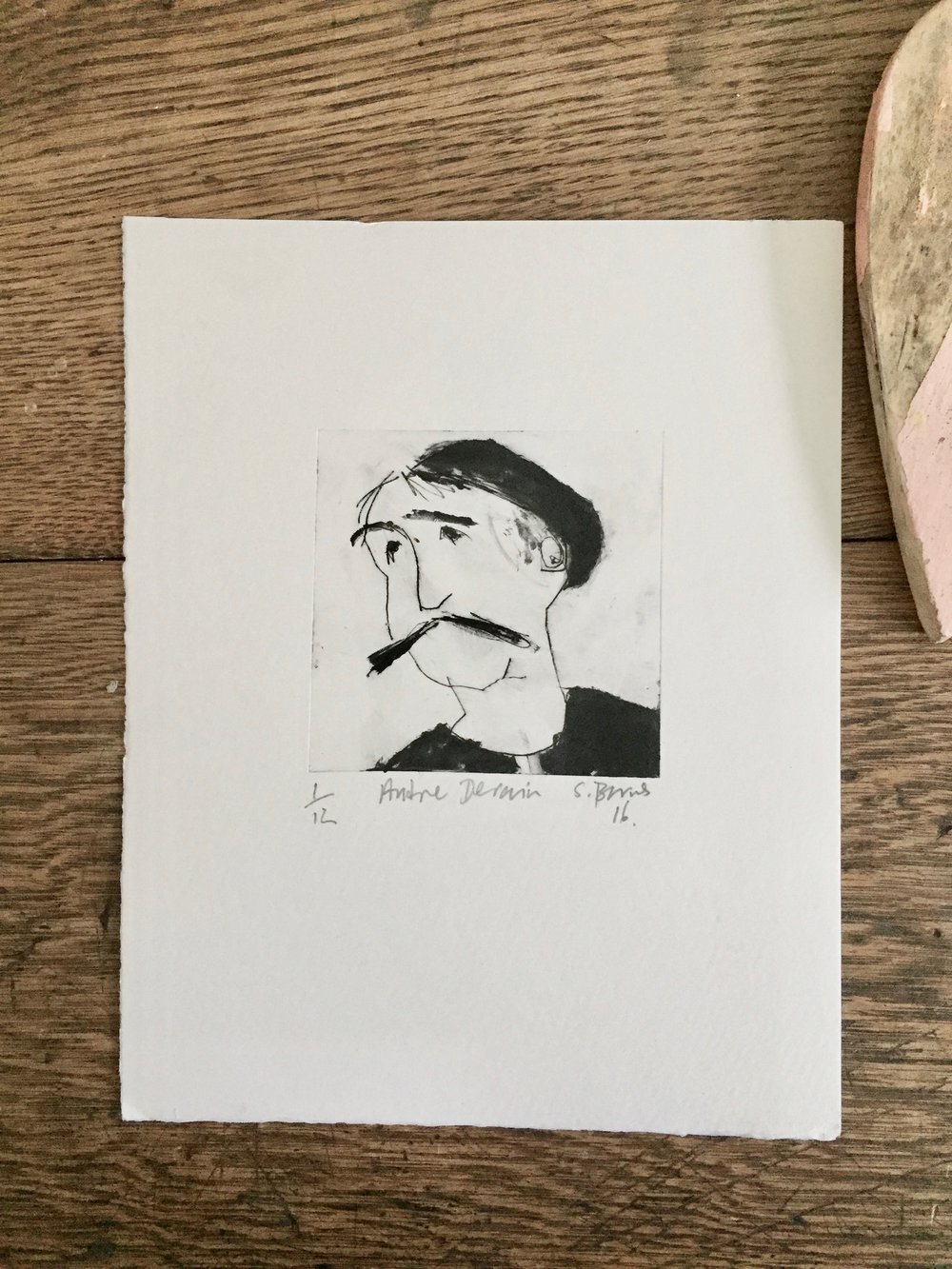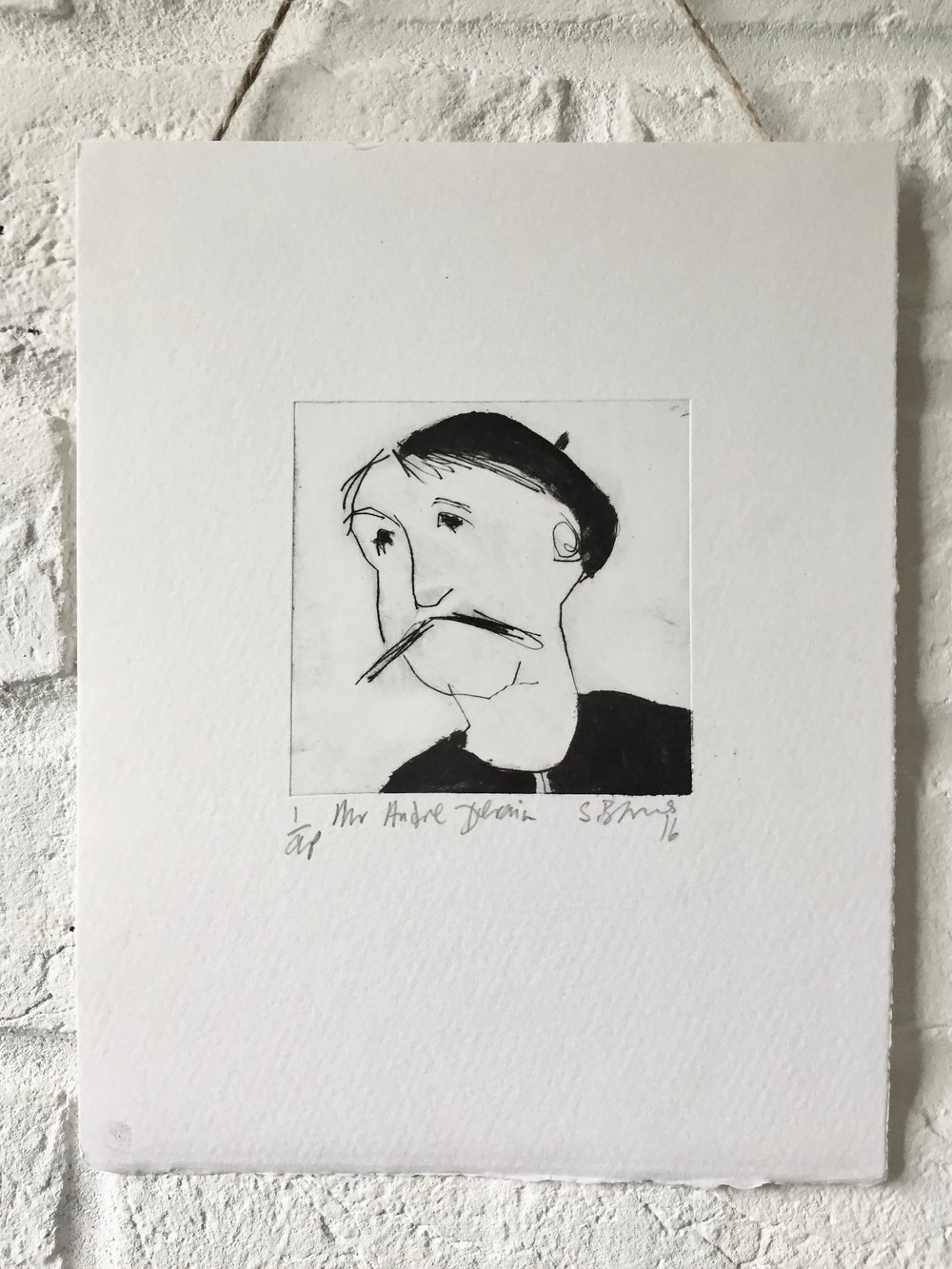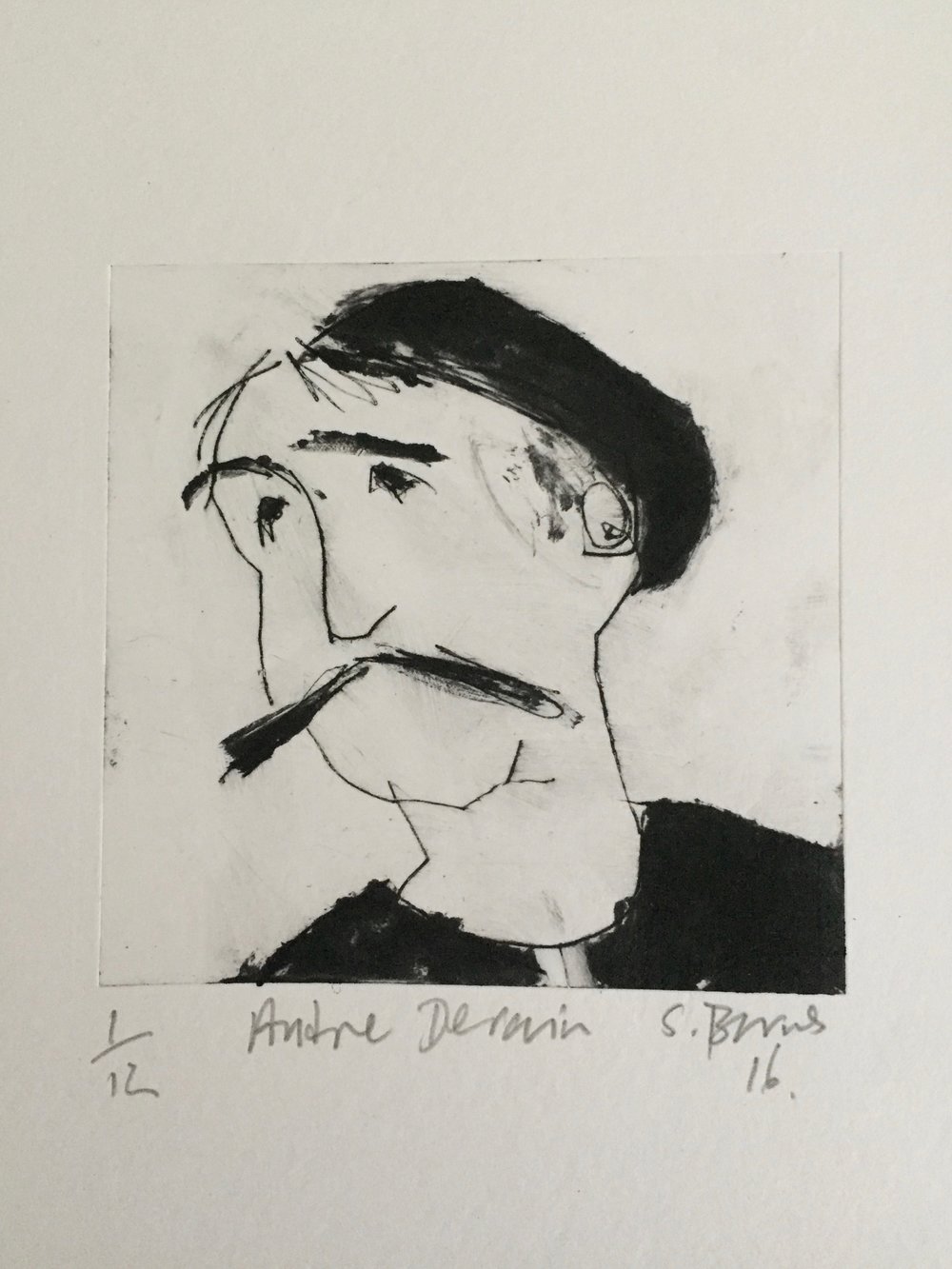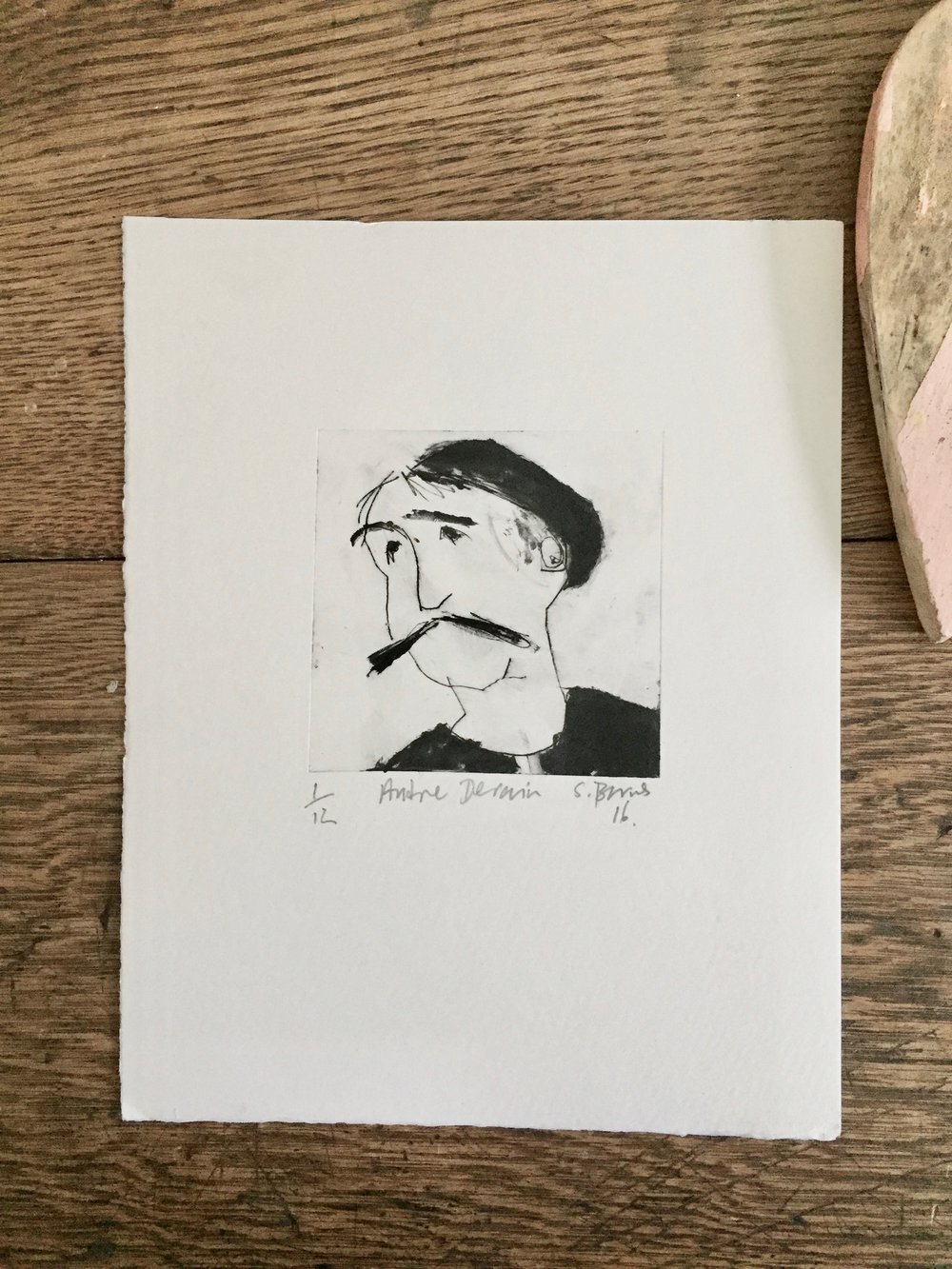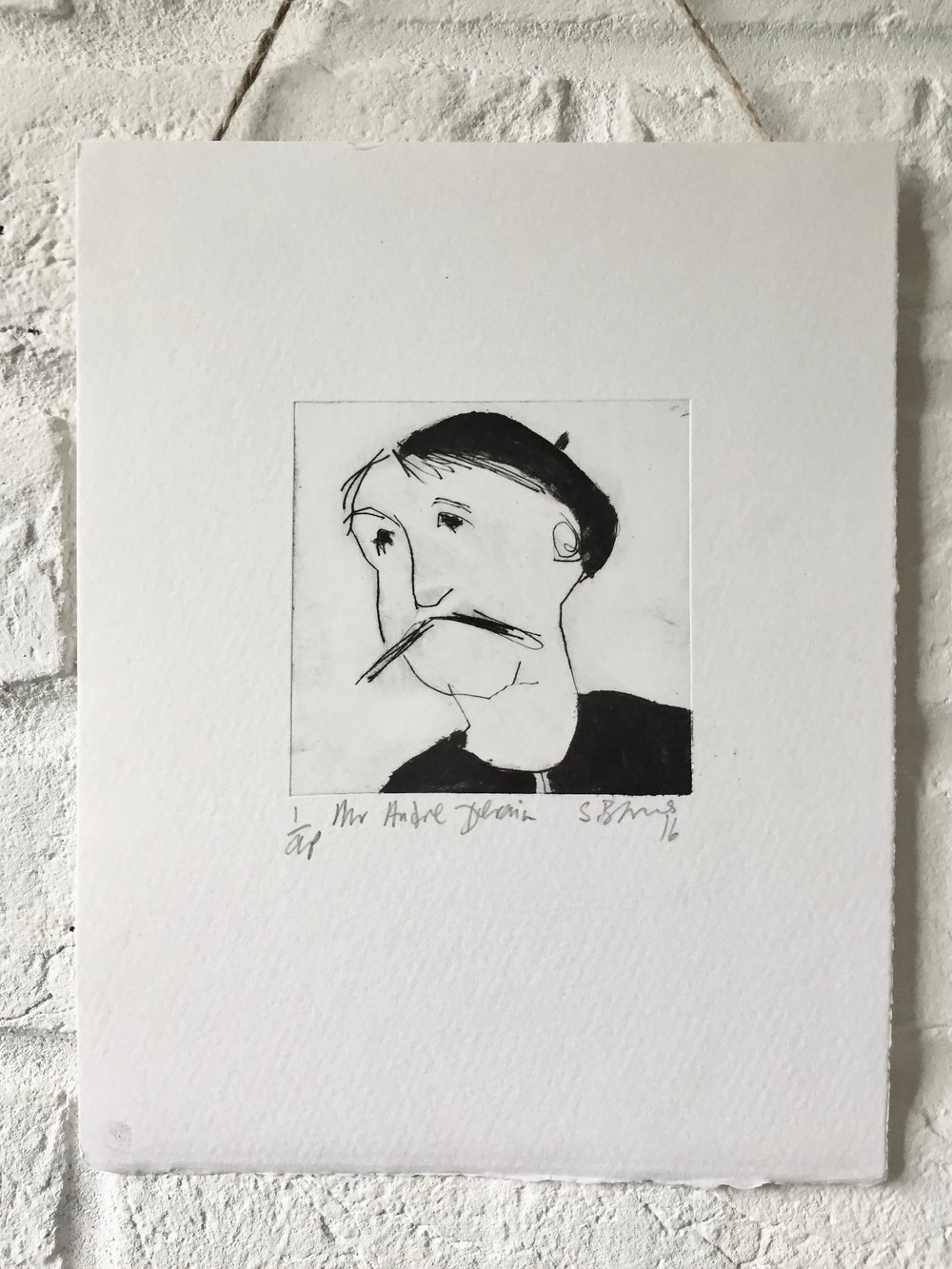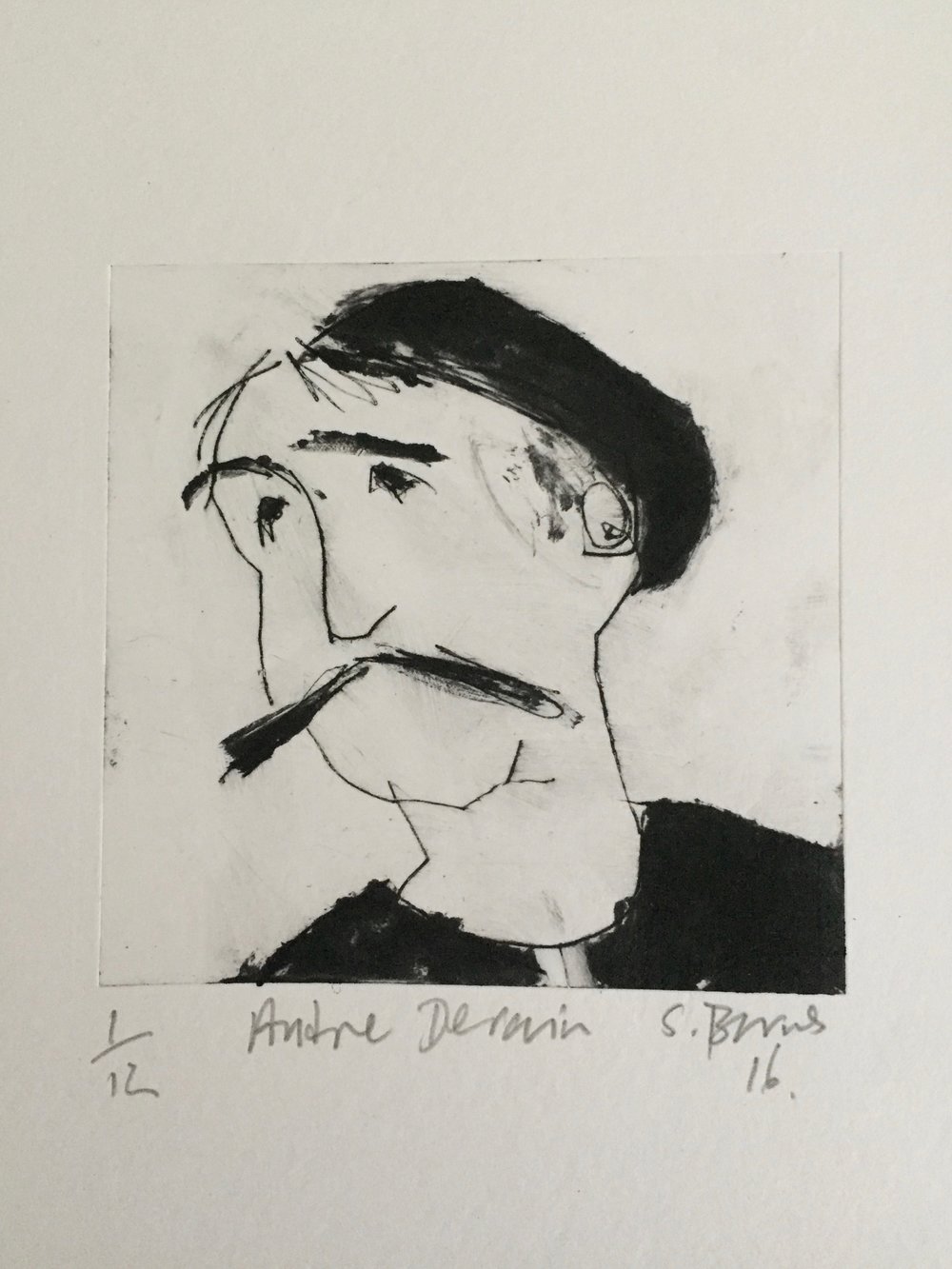 'Mr Andre Derain' Handpulled Drypoint Print, Edition of only 12
Welcome to my collection of 'Famous Artist Portraits'.
This is Andre Derain, one of the founding 'Fauvists' and leading experimenter in colour during the 1920. Considered one of the great Avant-Garde Artists, Derain's paintings were pivotal to the history of Art. You can read more about him here.
I've been working on a collection of portraits for a while and will be adding to them, so far I have only three who happen to be all men, more female artist are coming soon.
This print is 10 x 10cm image size and paper sized at 20 x 20 or thereabouts.
They are hand signed, numbered and editioned by me.
All hand pulled and printed by me too.