'Mr Andy Warhol' Handpulled Drypoint Print, Edition of only 12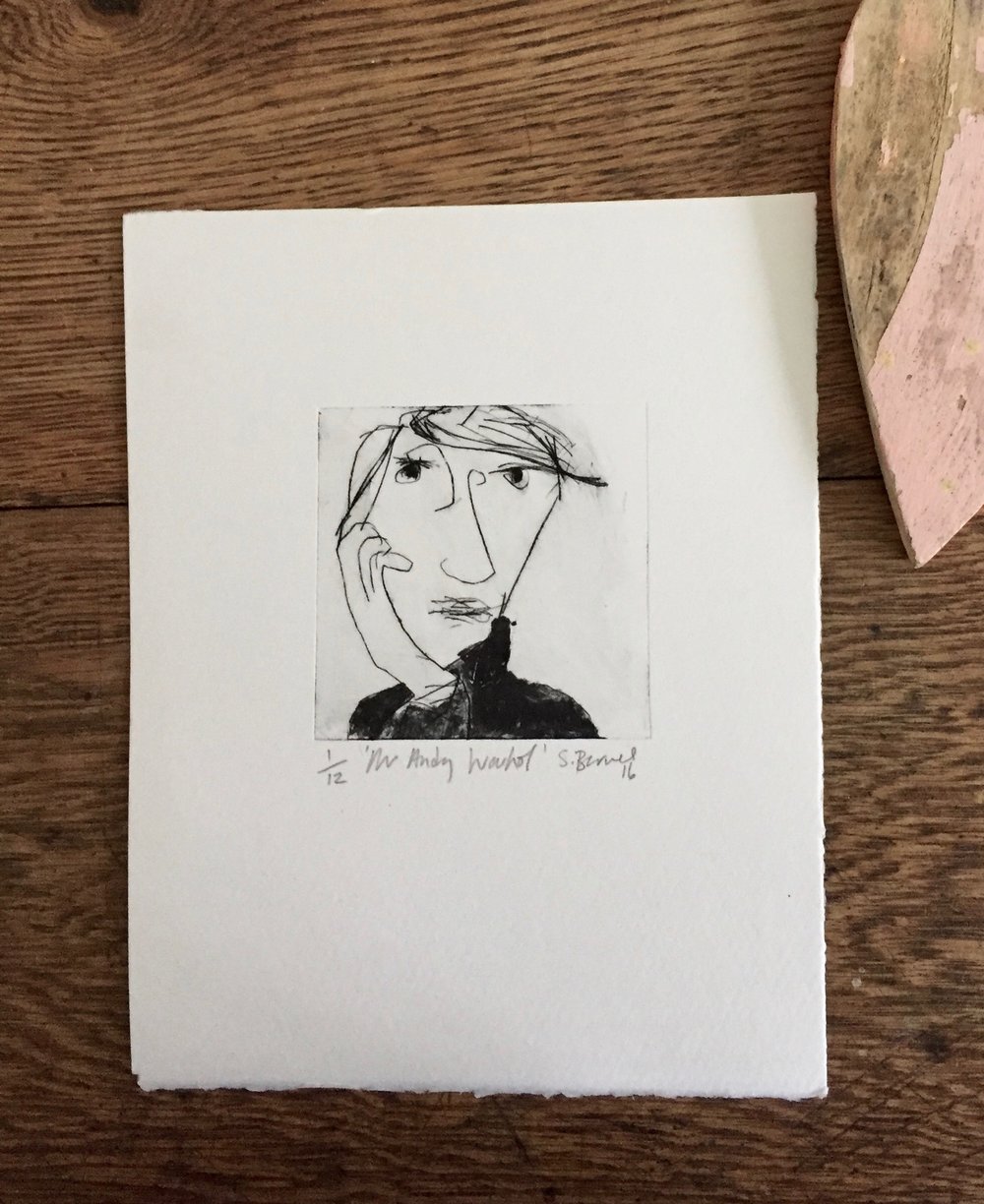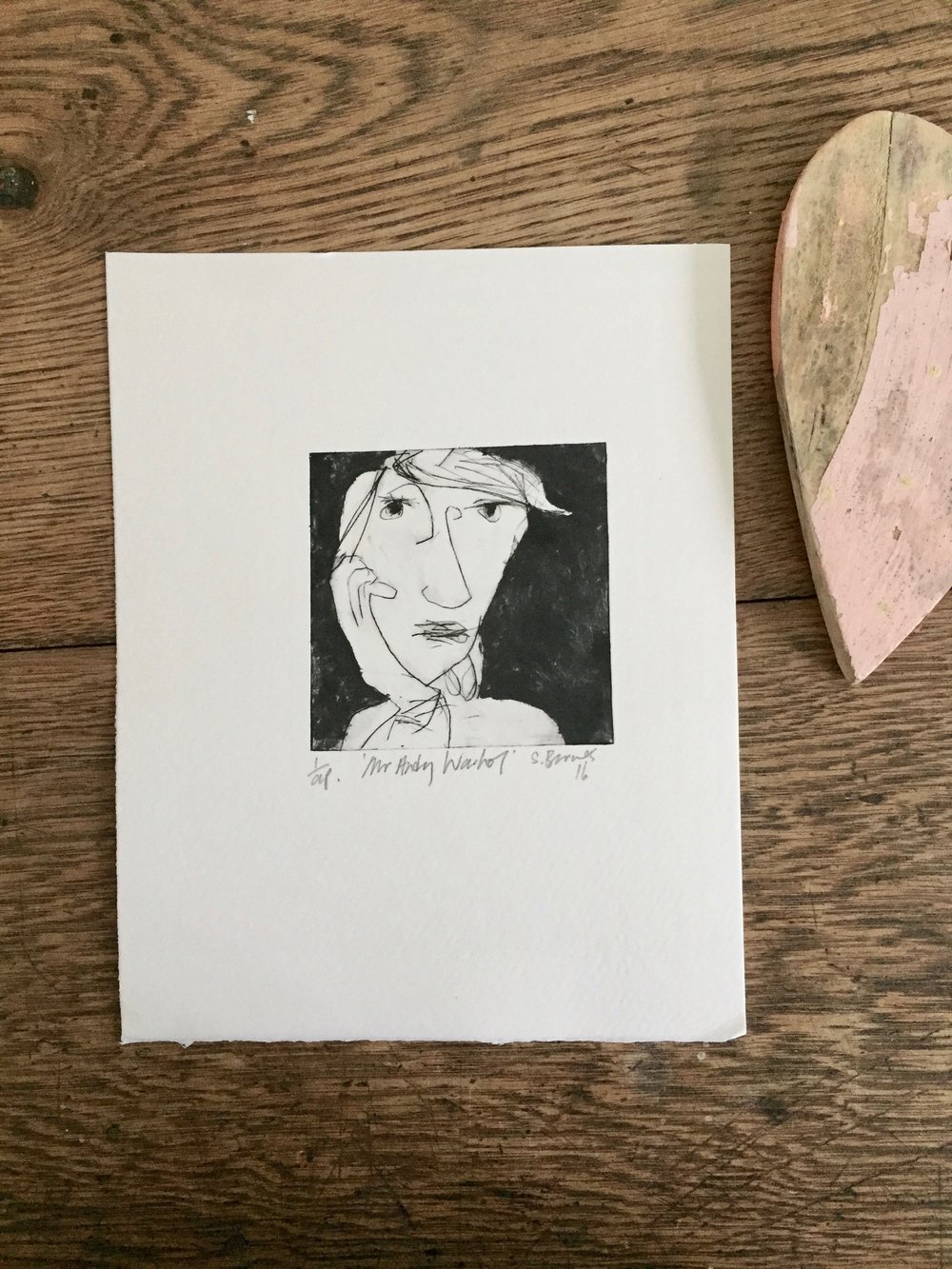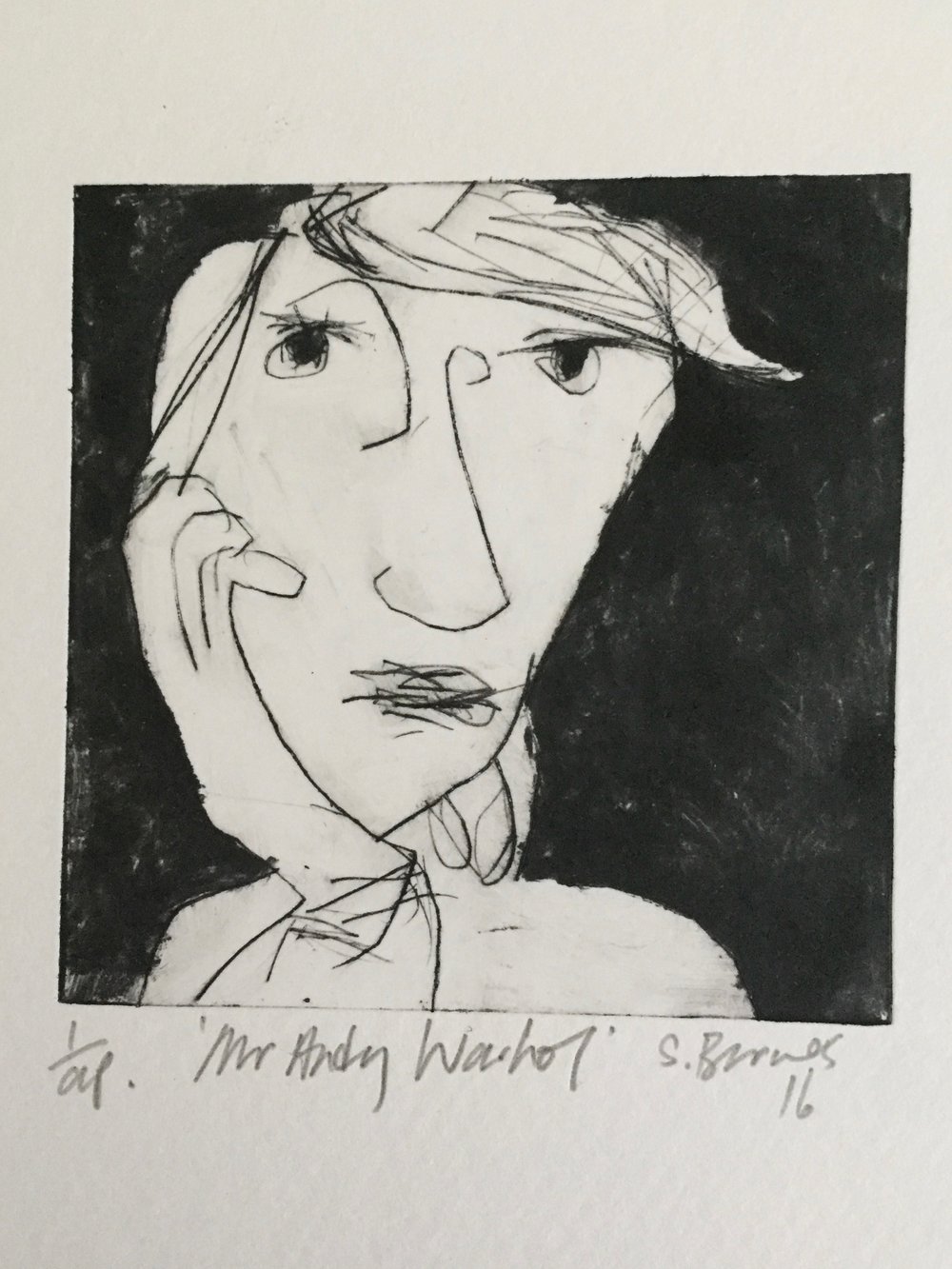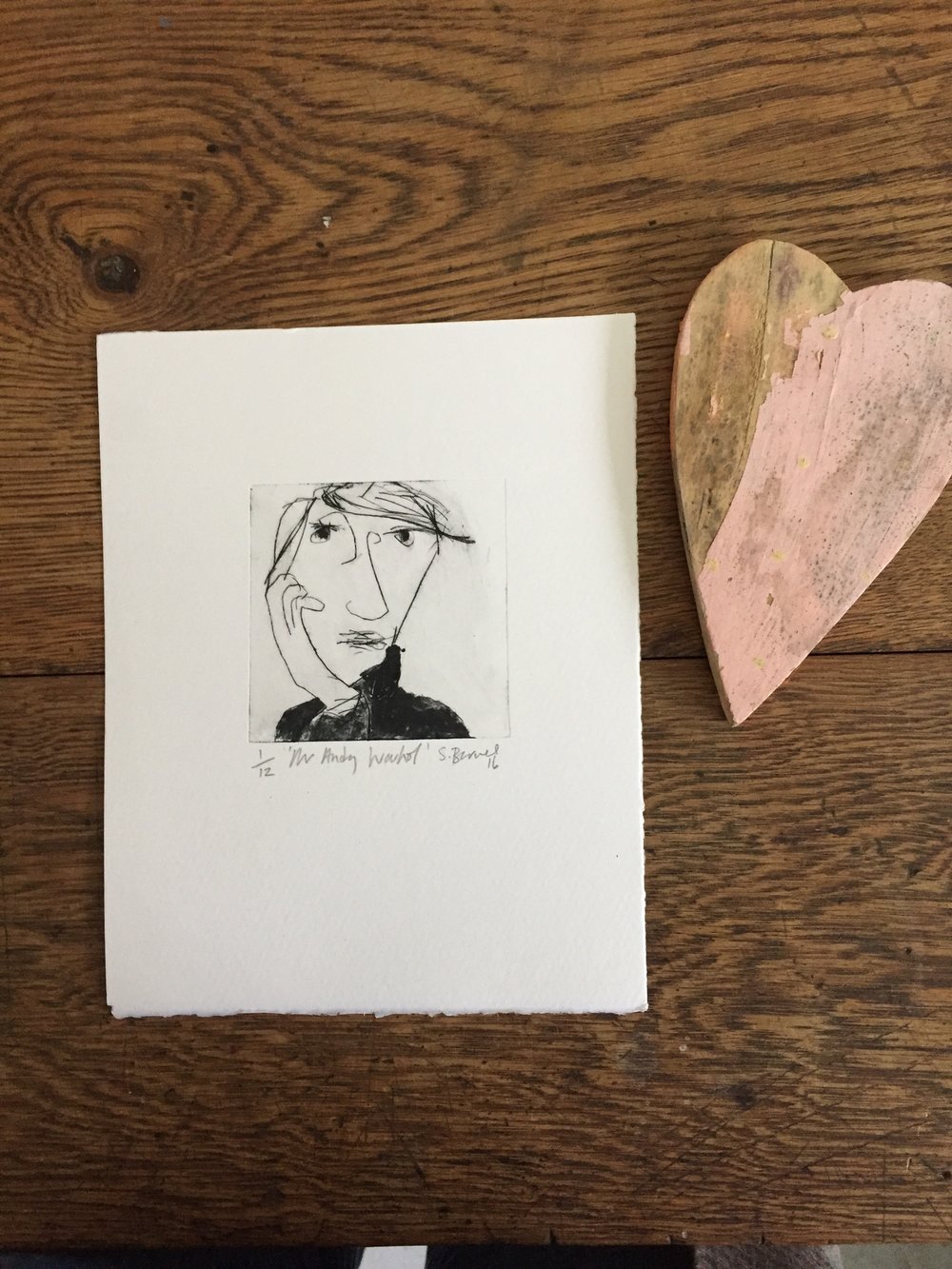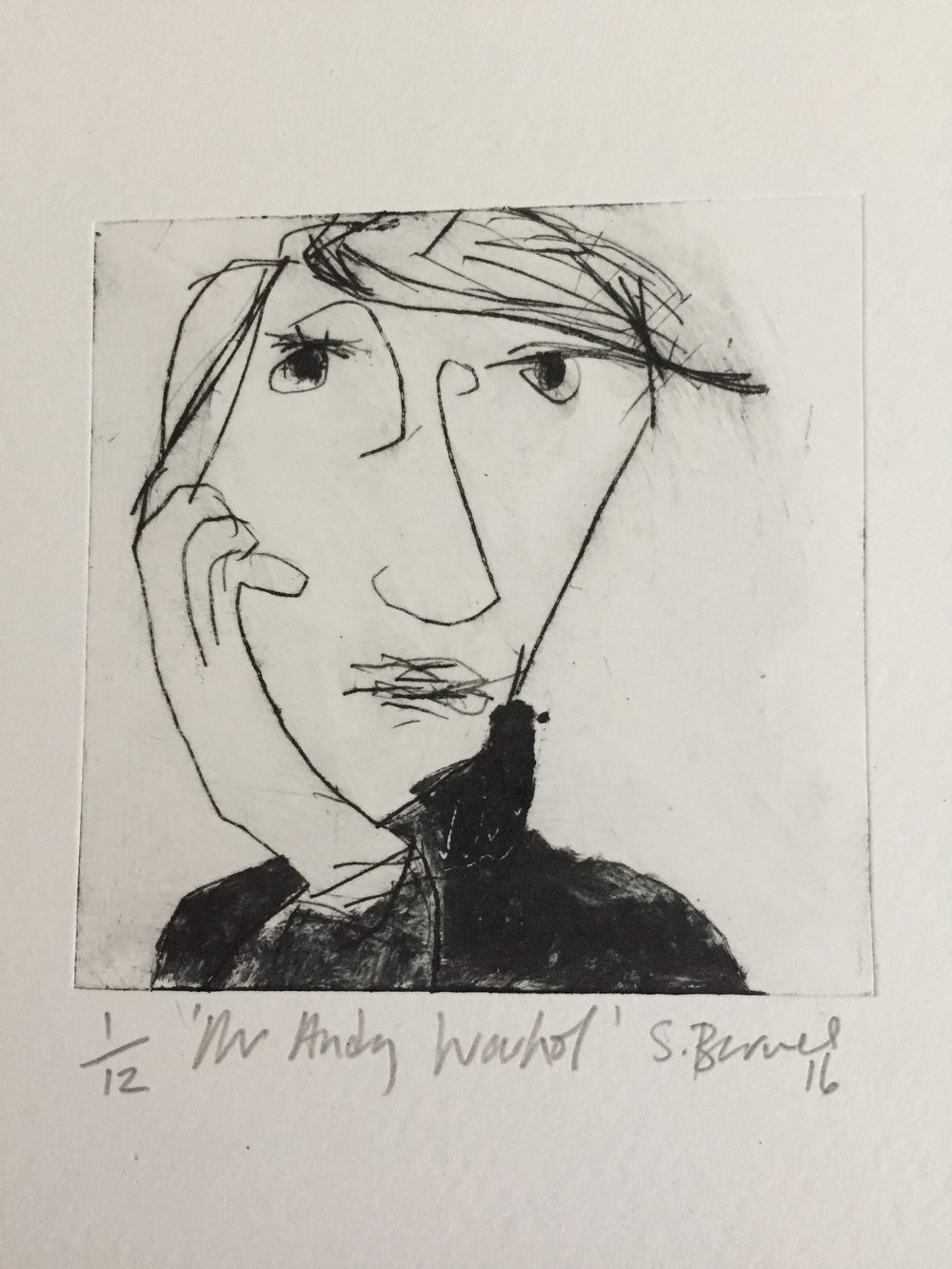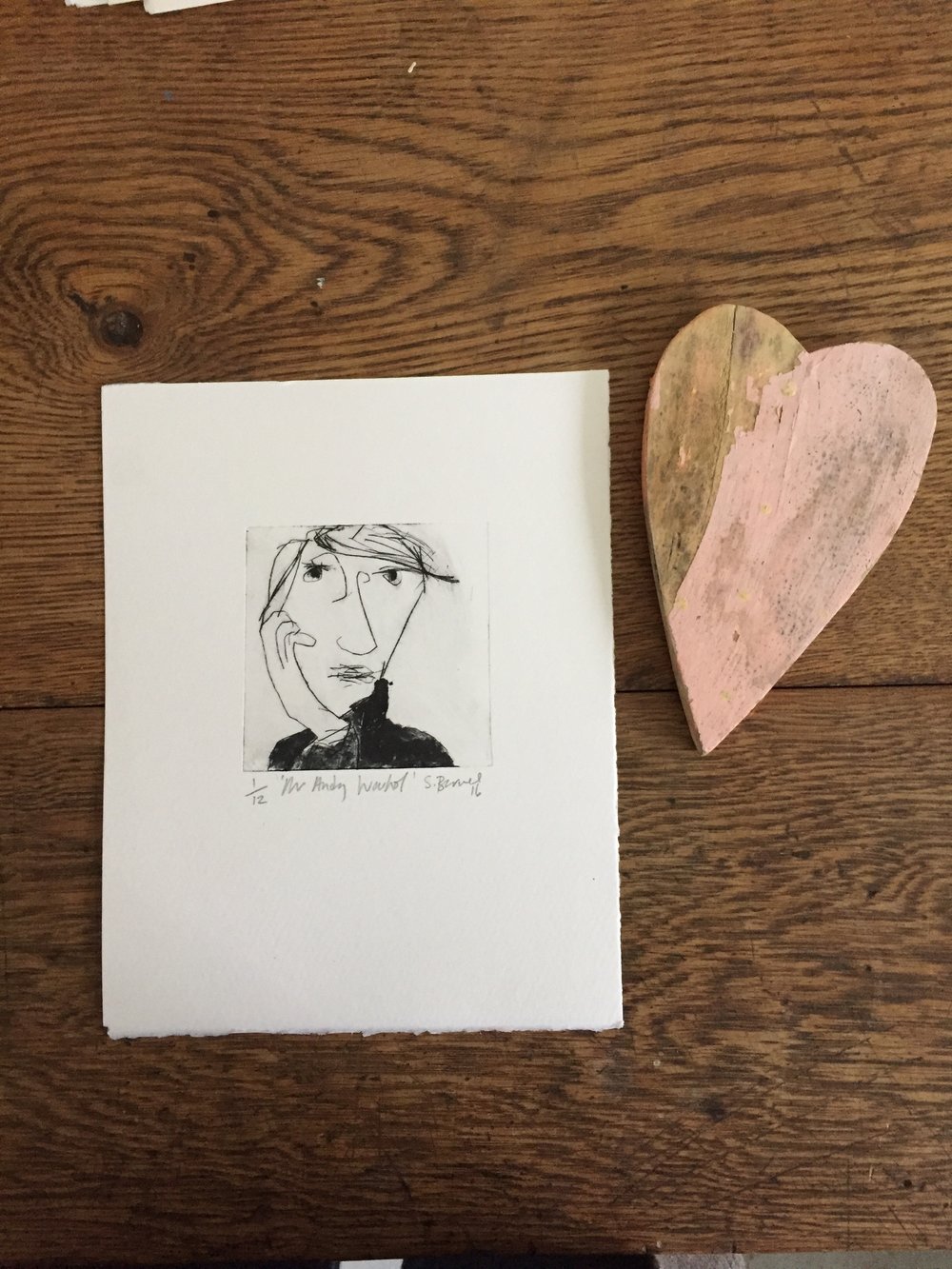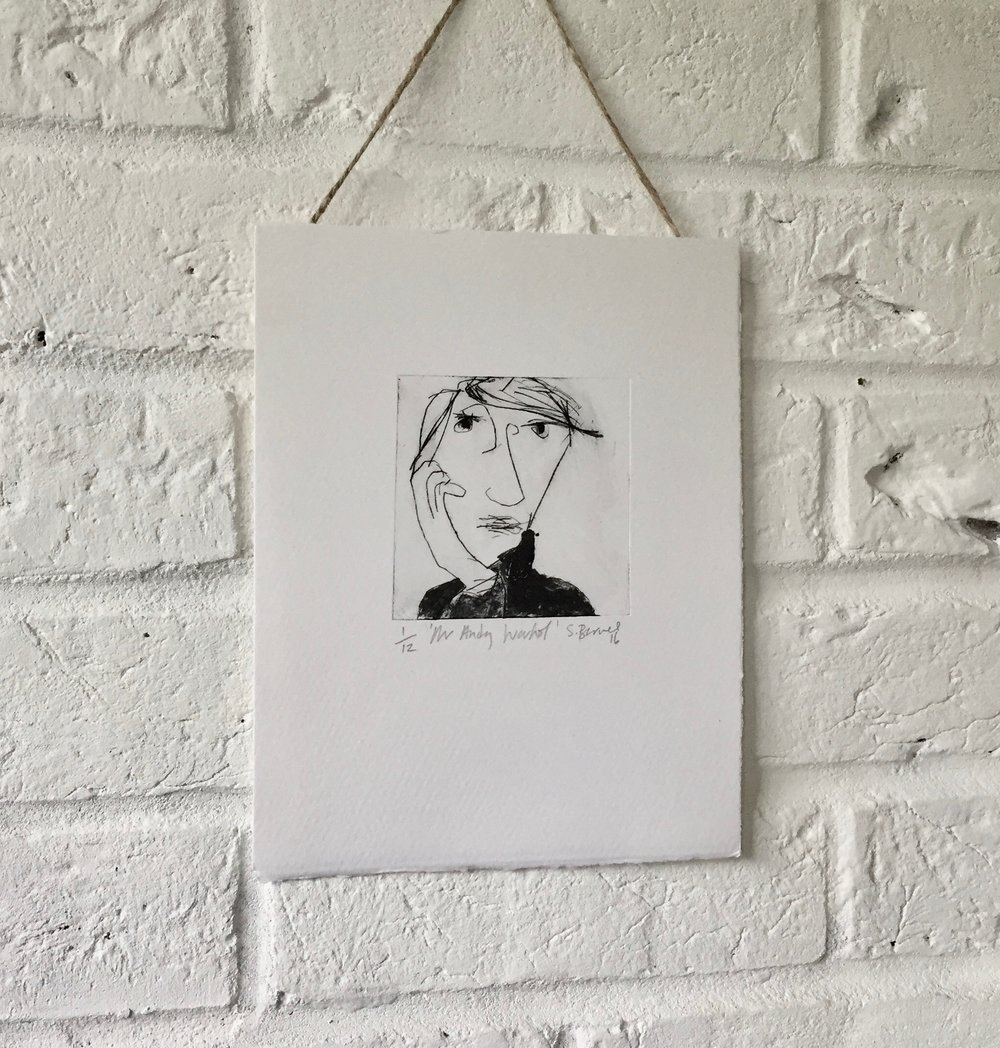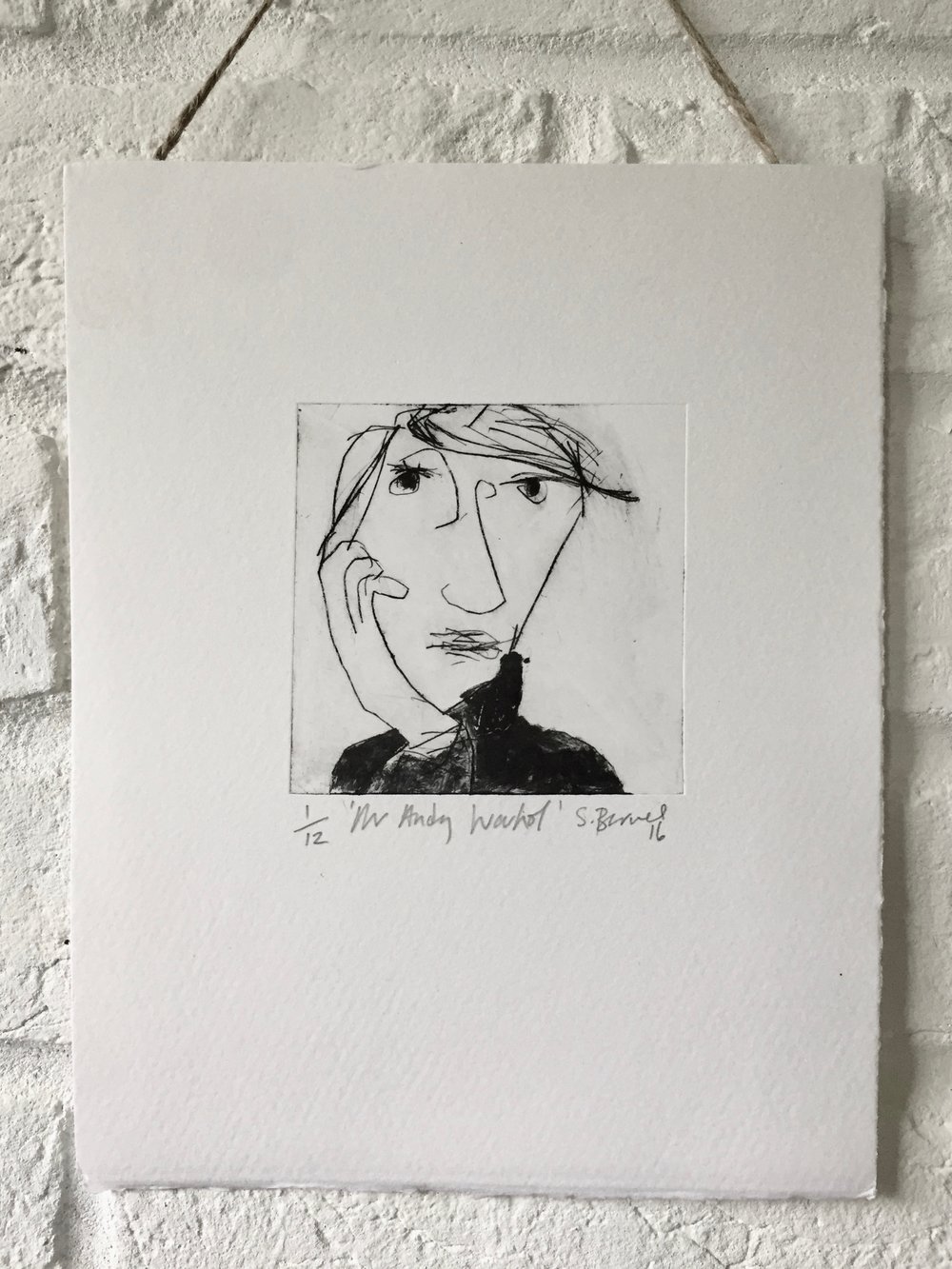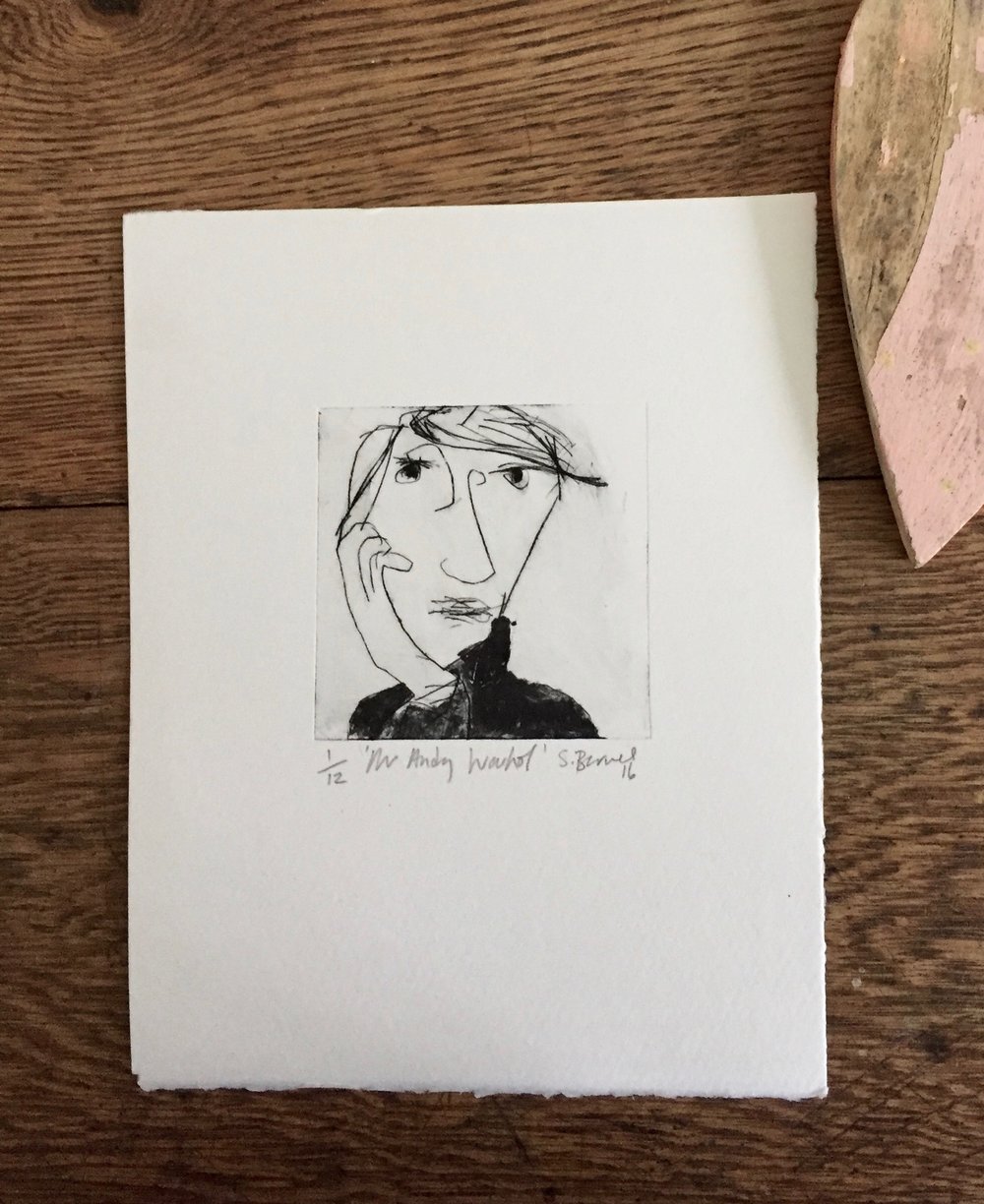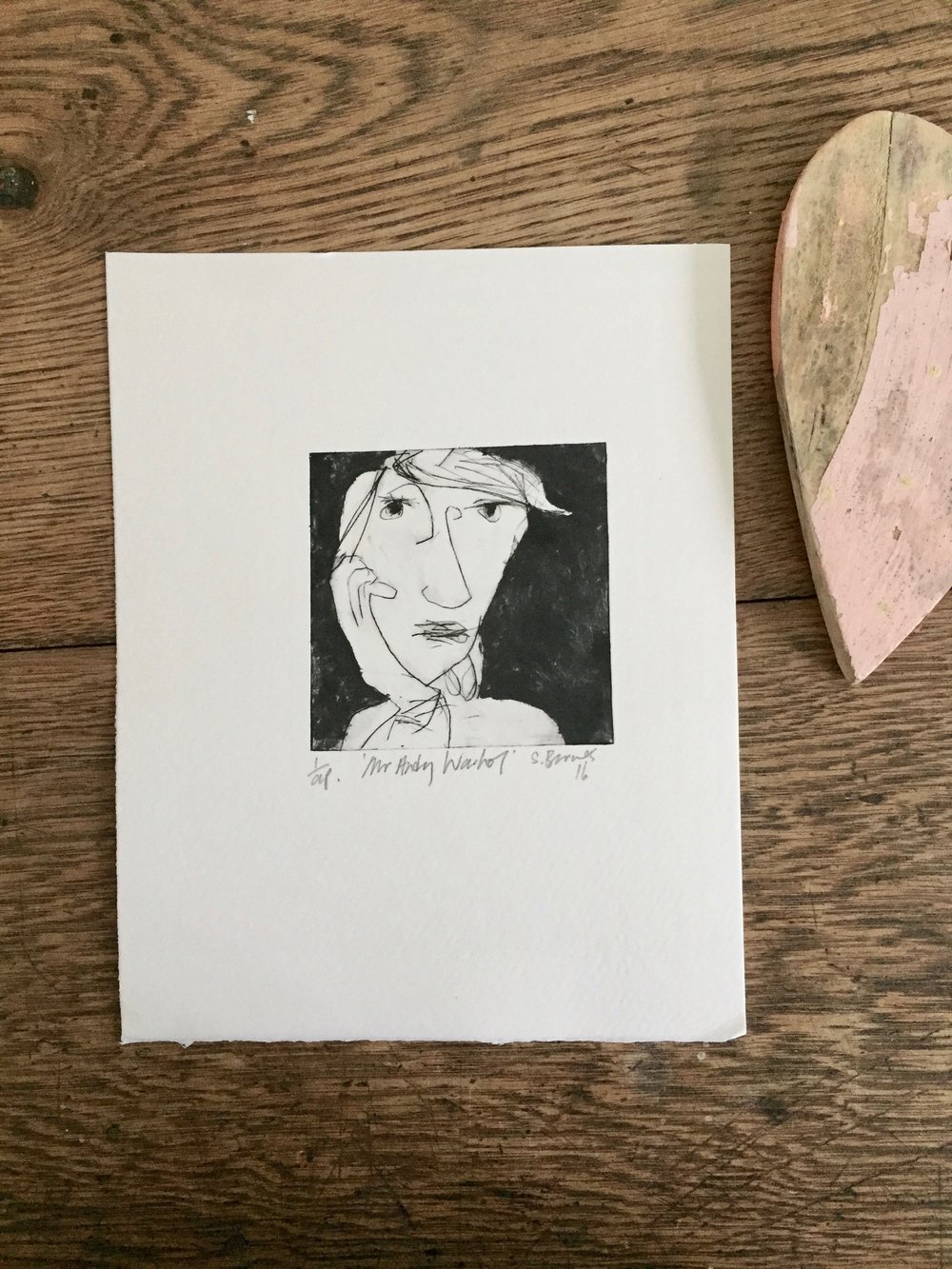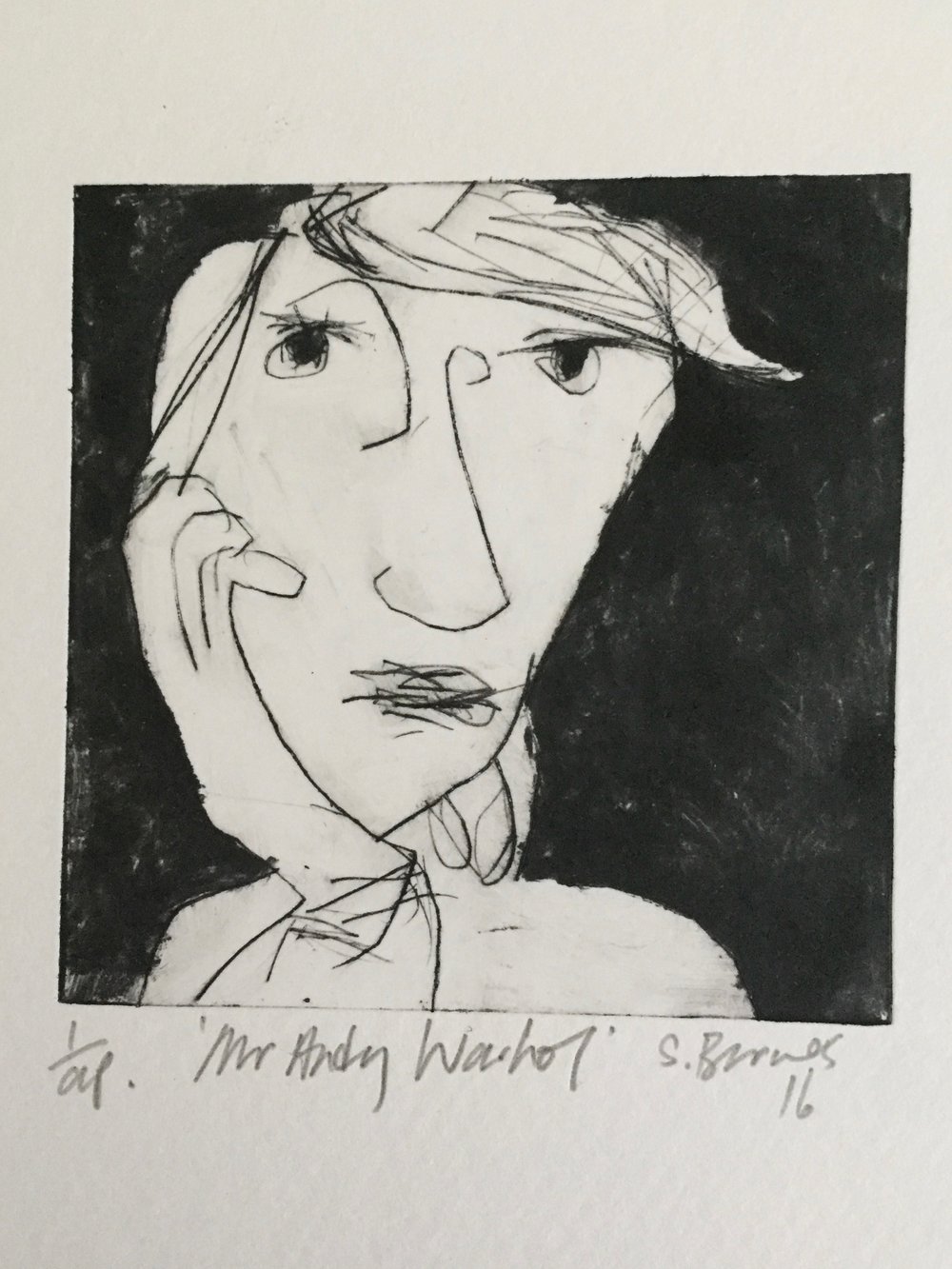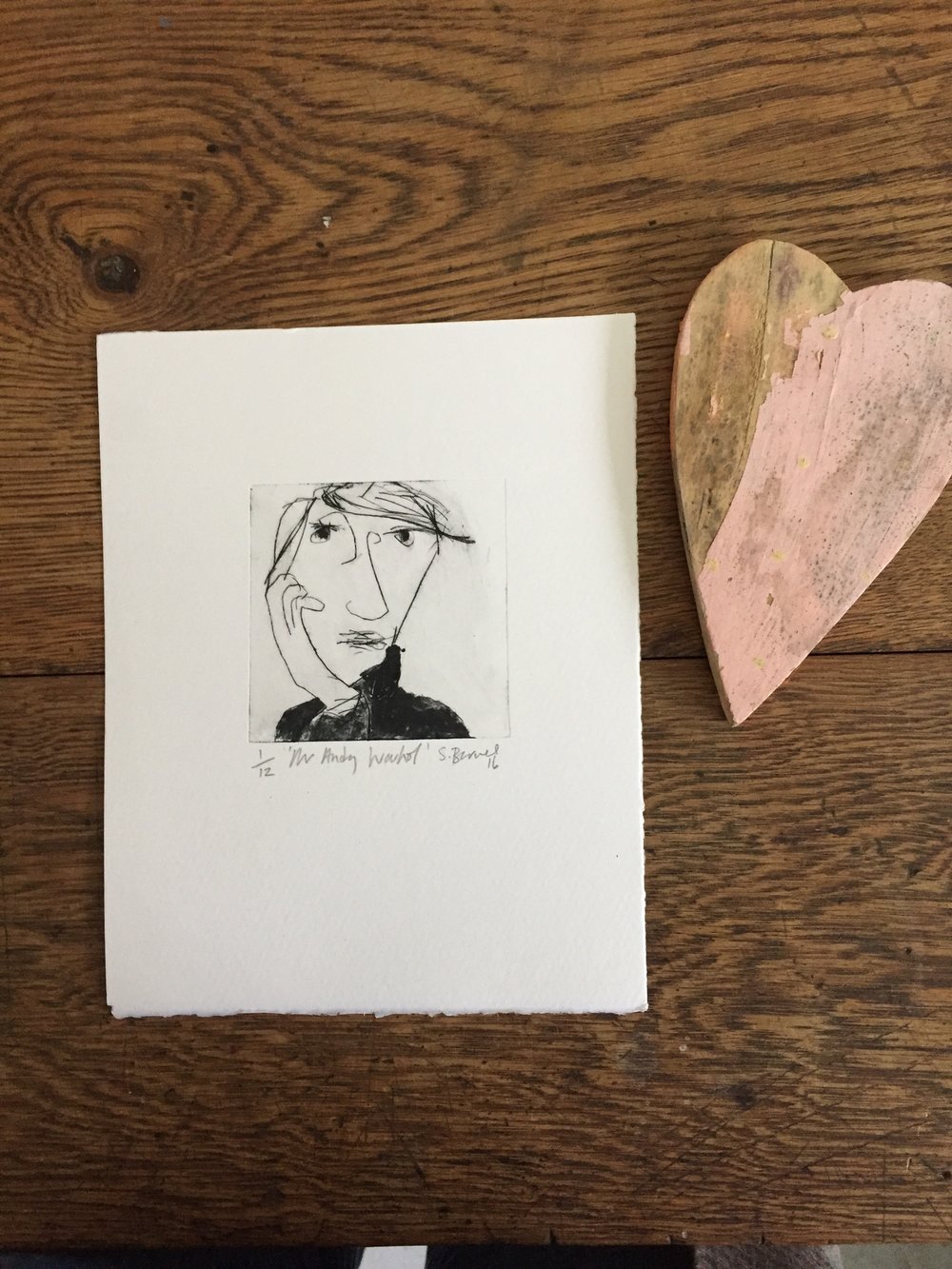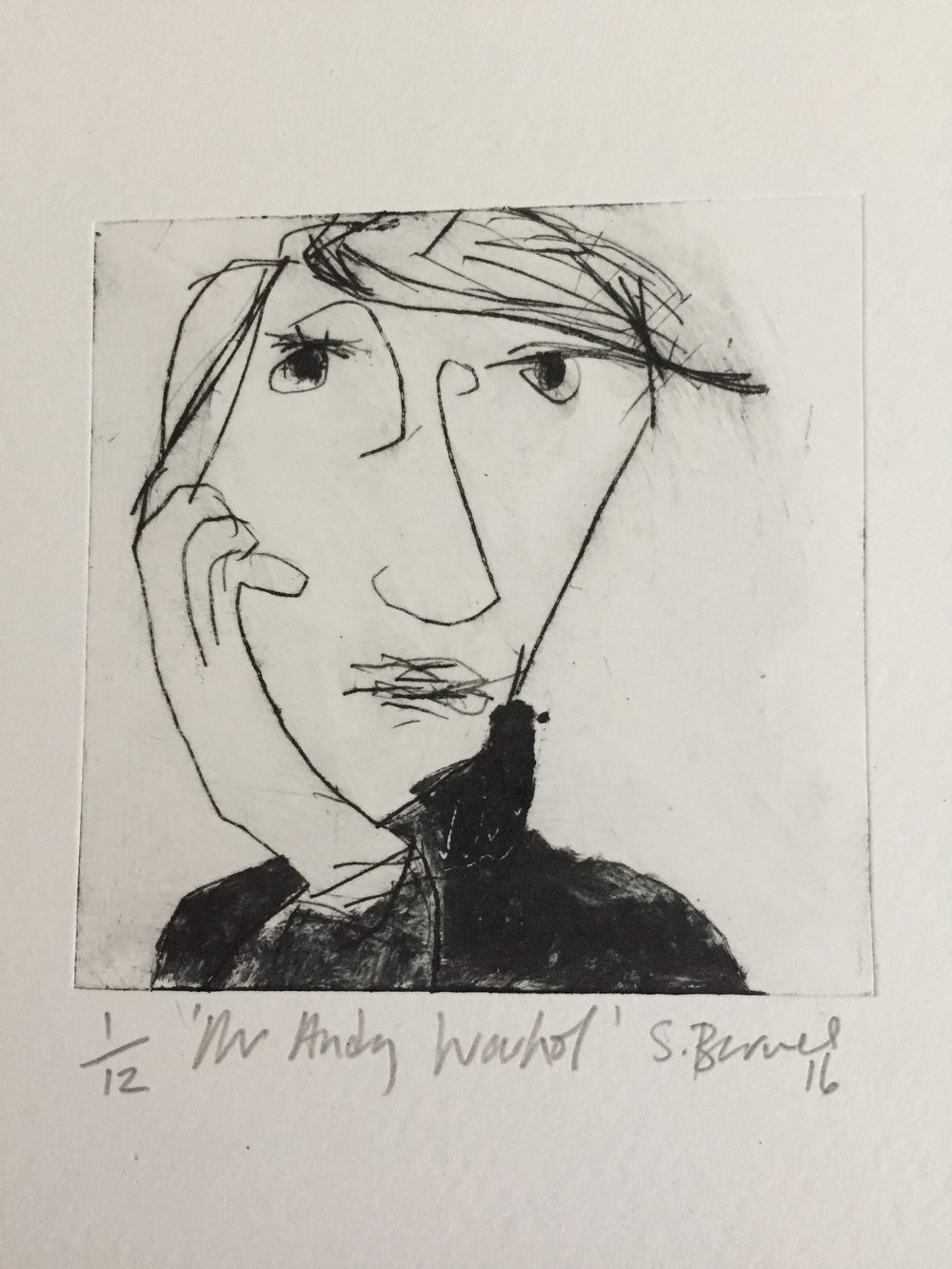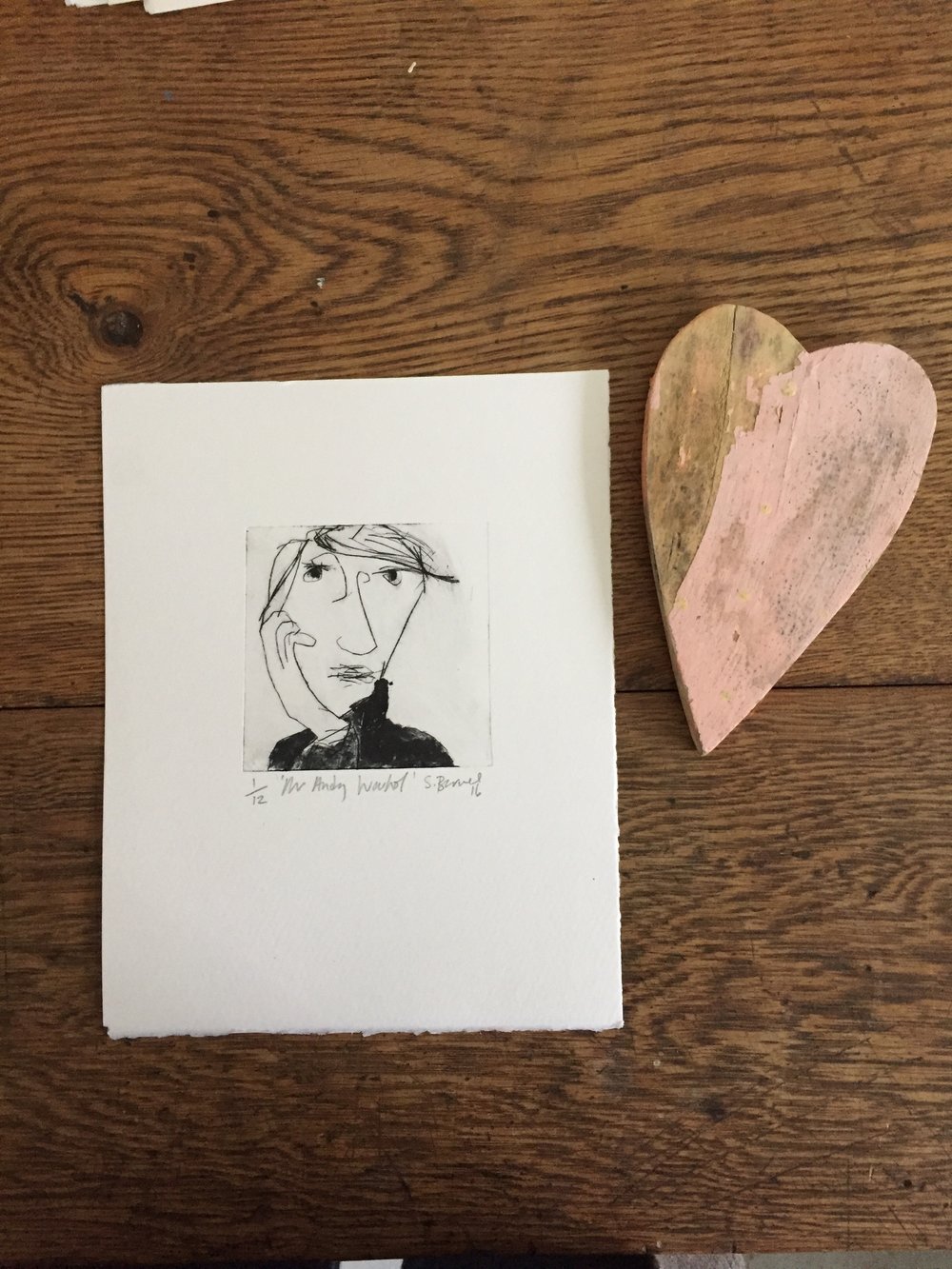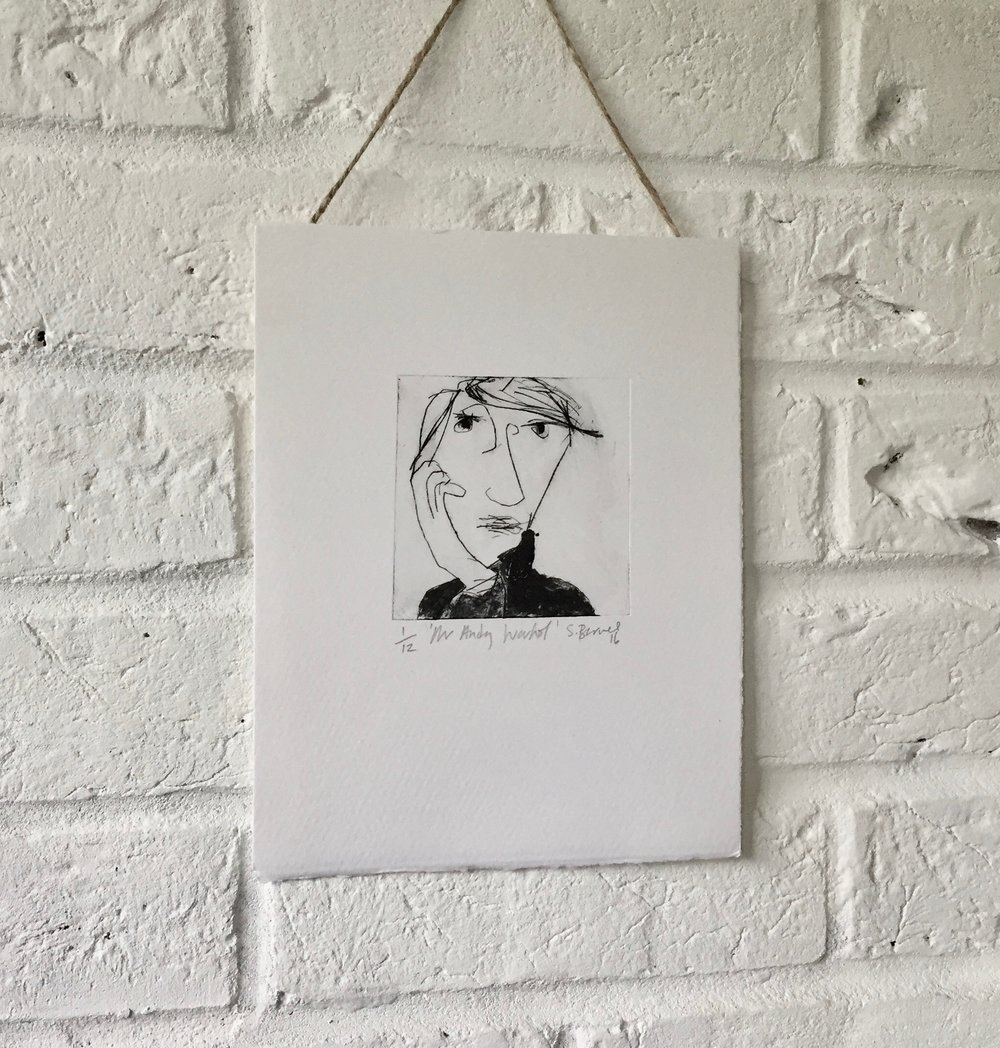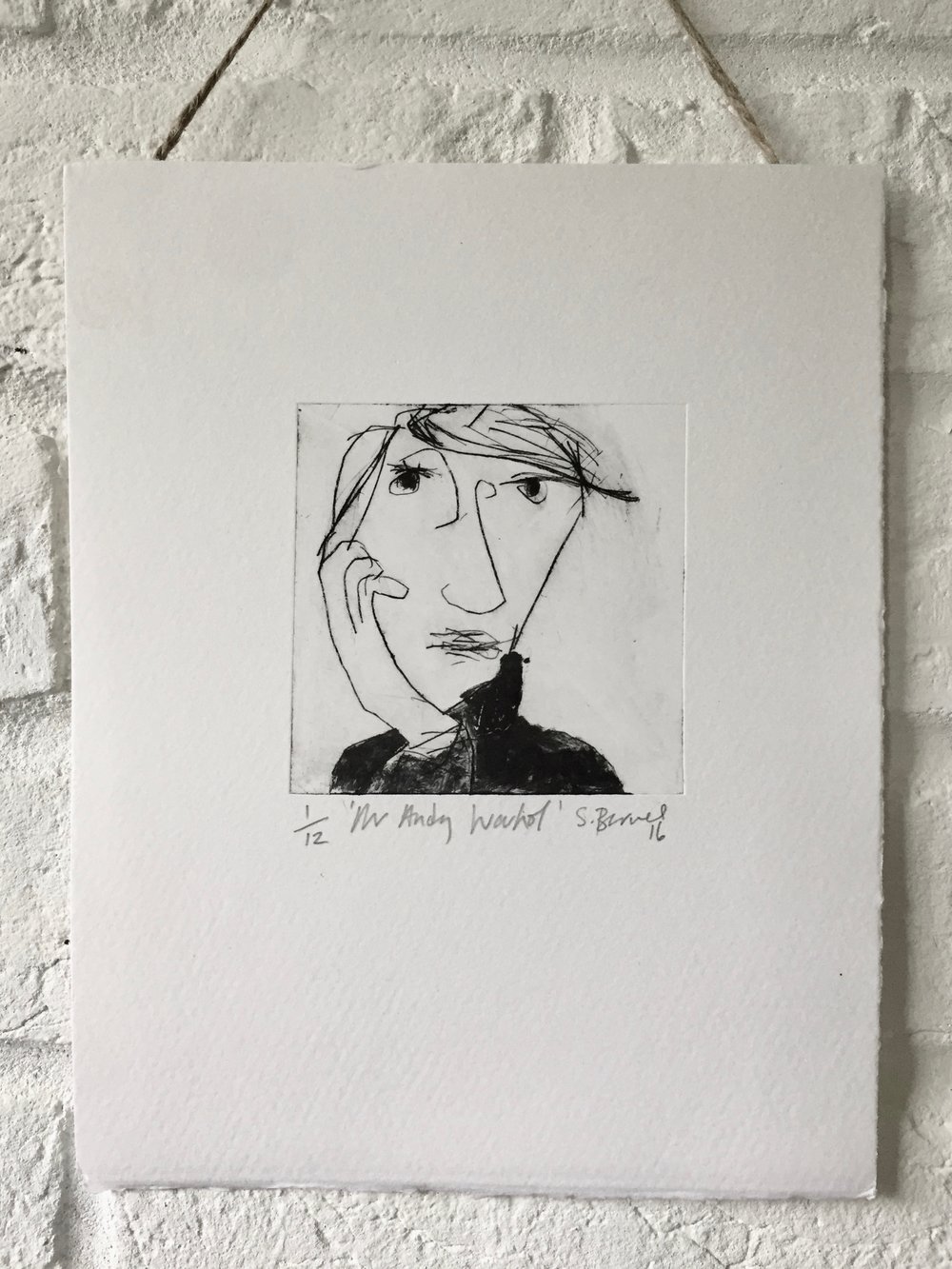 'Mr Andy Warhol' Handpulled Drypoint Print, Edition of only 12
Welcome to my collection of 'Famous Artist Portraits'.
This is Andy Warhol, King of Pop Art. Best known for mixing commercial art, advertising and contemporary art in the 1960's. You can read more about Andy Warhol here.
There are two options for this print, one with a black background and one with white. Please make your selection at checkout.
I've been working on a collection of portraits for a while and will be adding to them, so far I have only three who happen to be all men, more female artist are coming soon.
This print is 10 x 10cm image size and paper sized at 20 x 20 or thereabouts.
They are hand signed, numbered and editioned by me.
All hand pulled and printed by me too.