'Old Dog on Blue' Original Painting on Canvas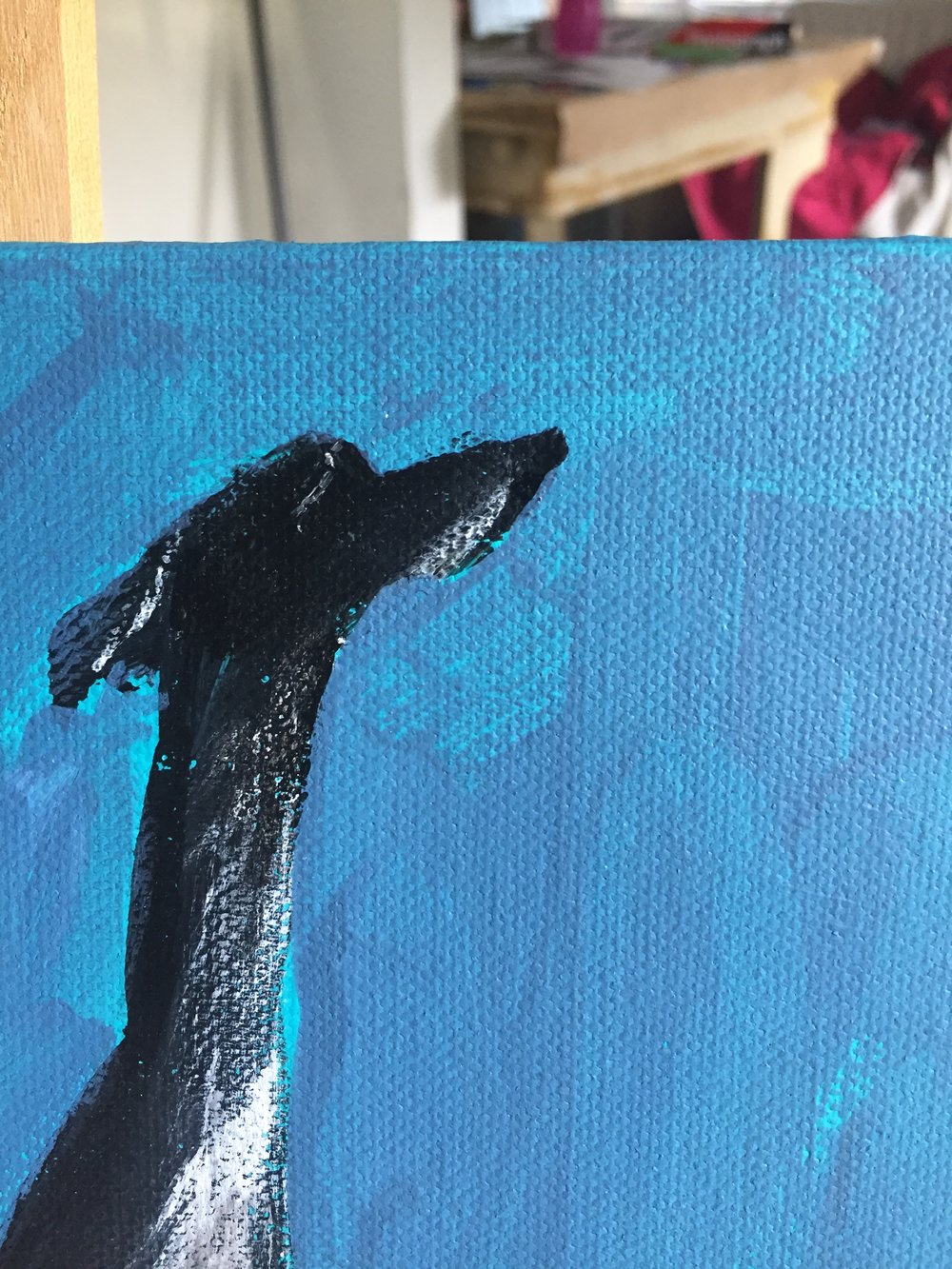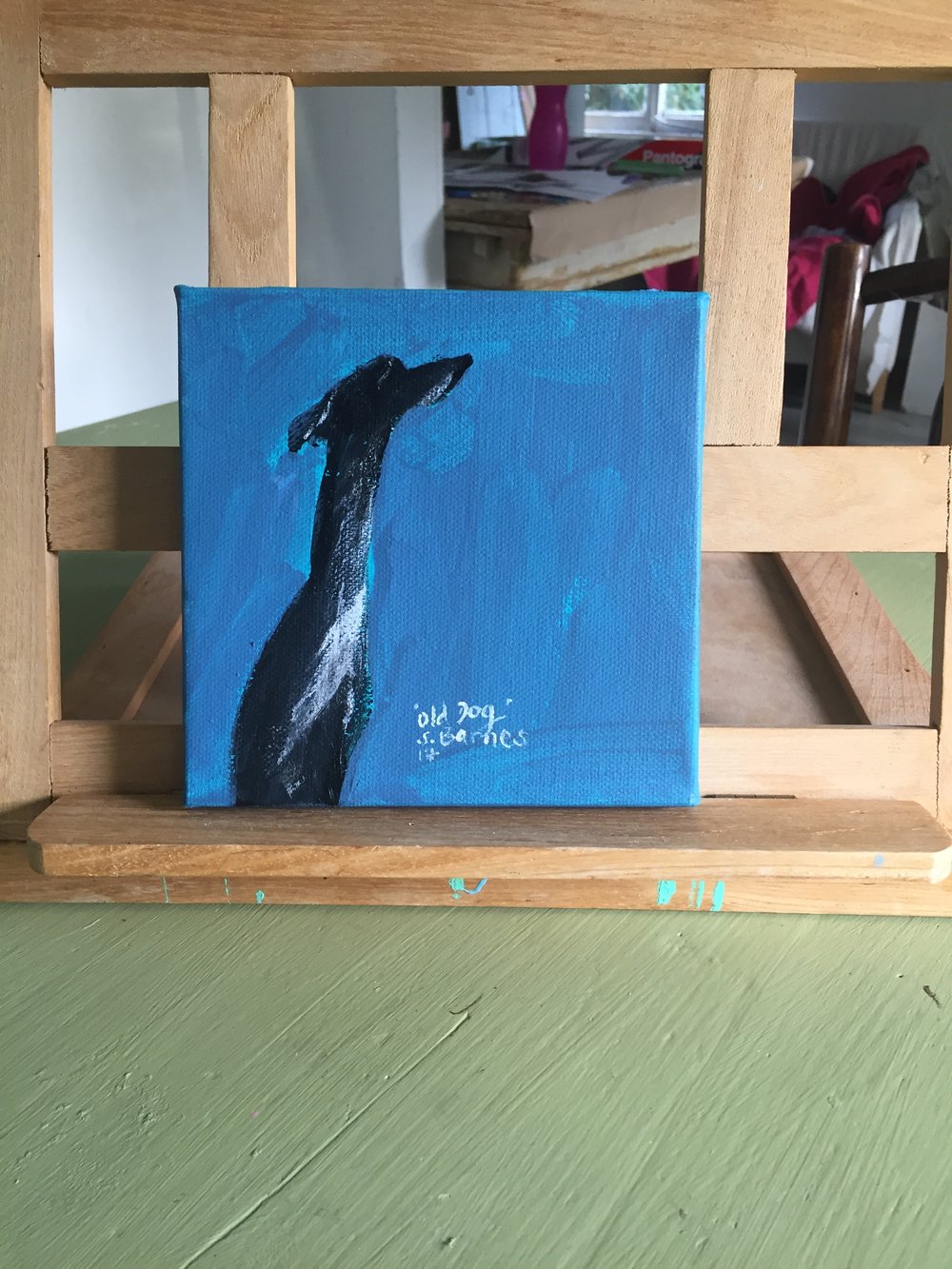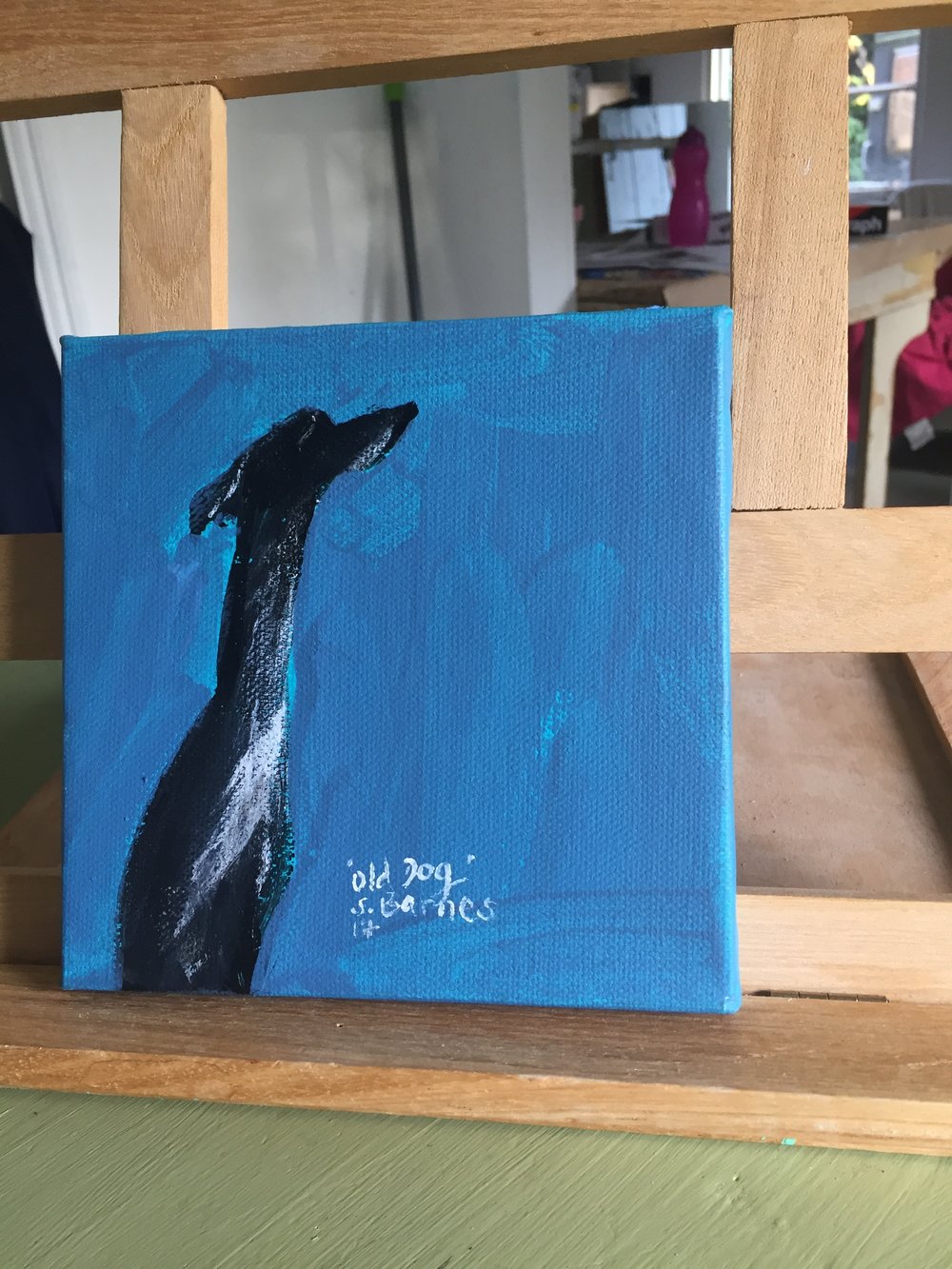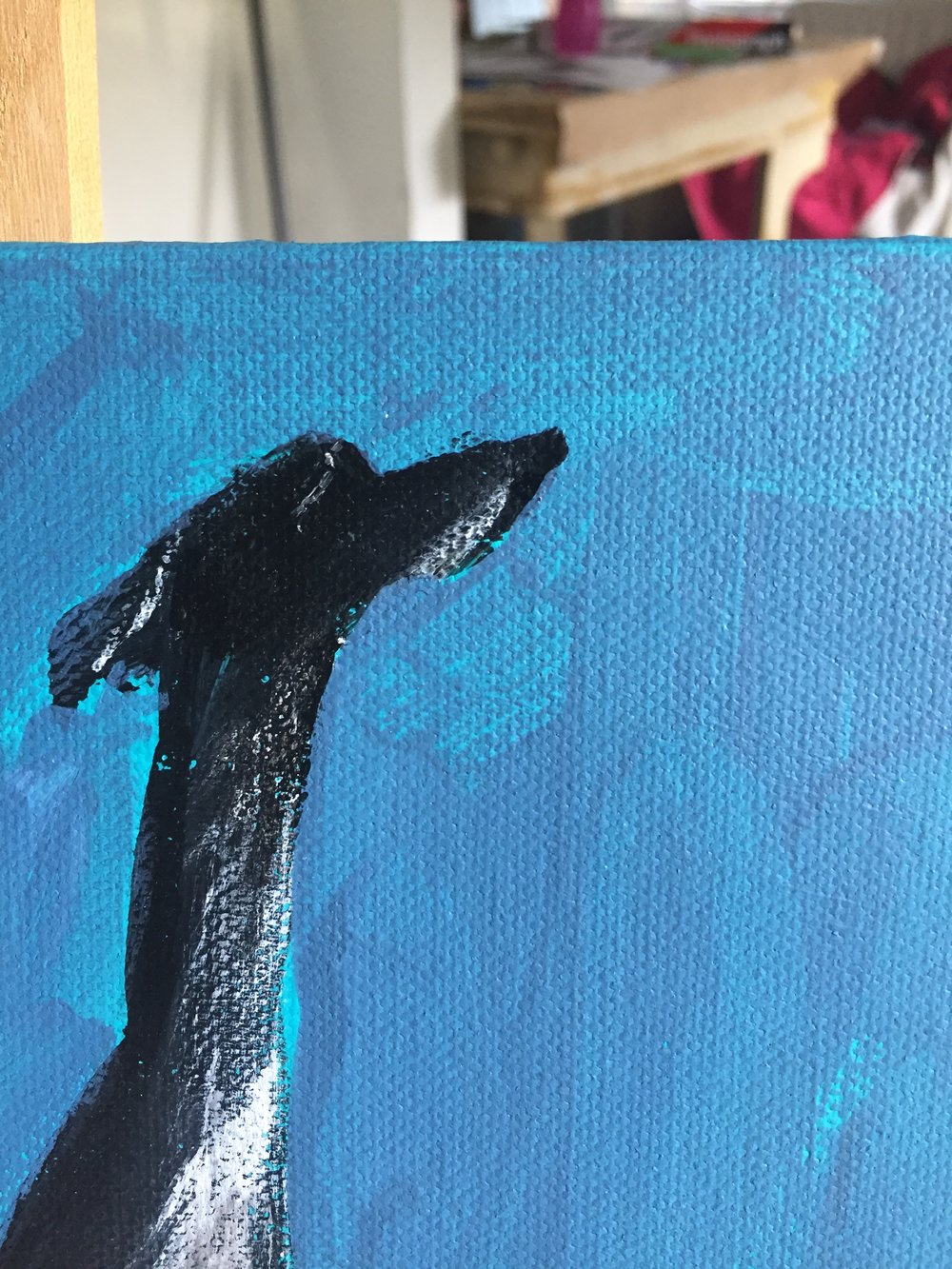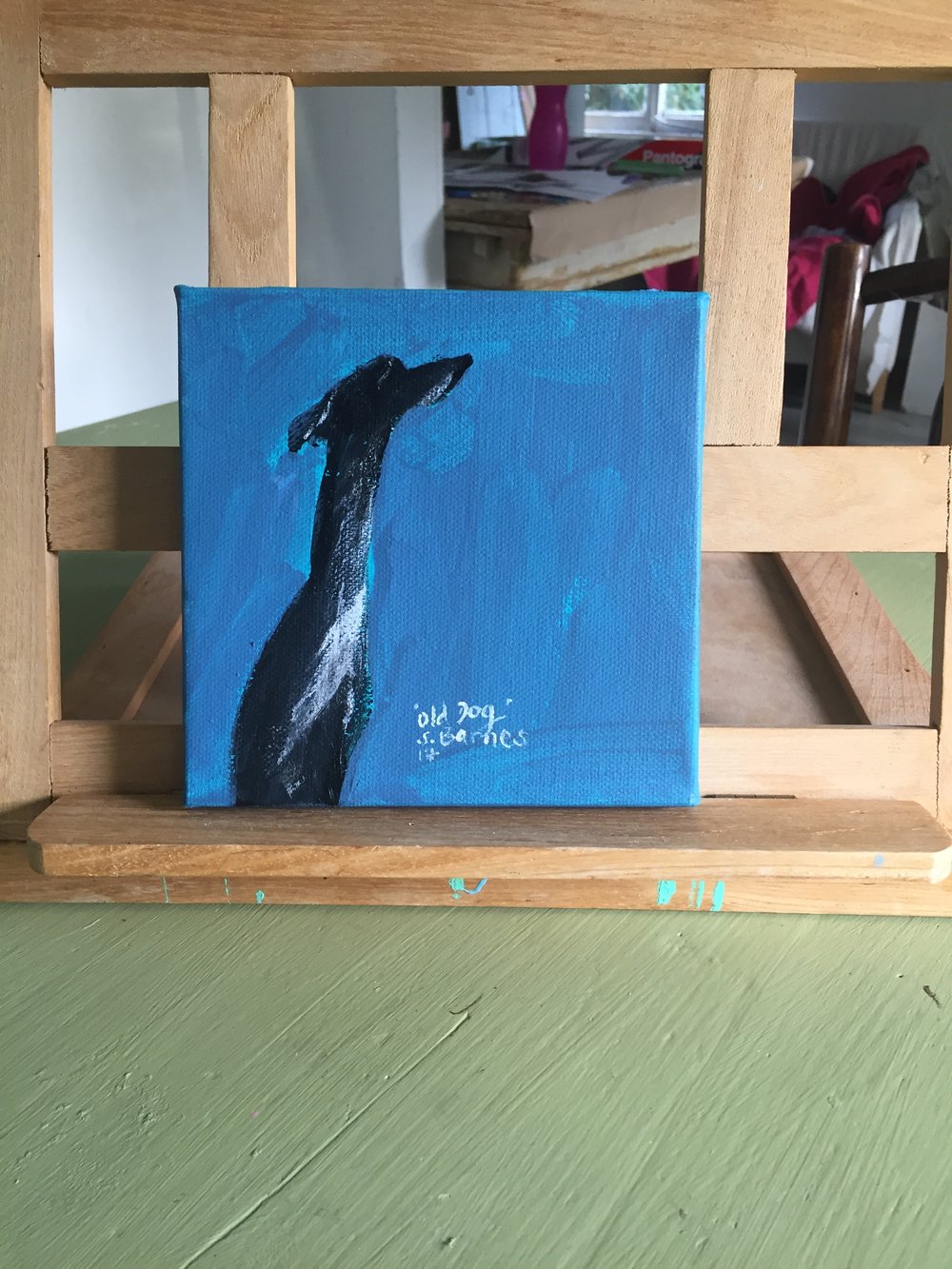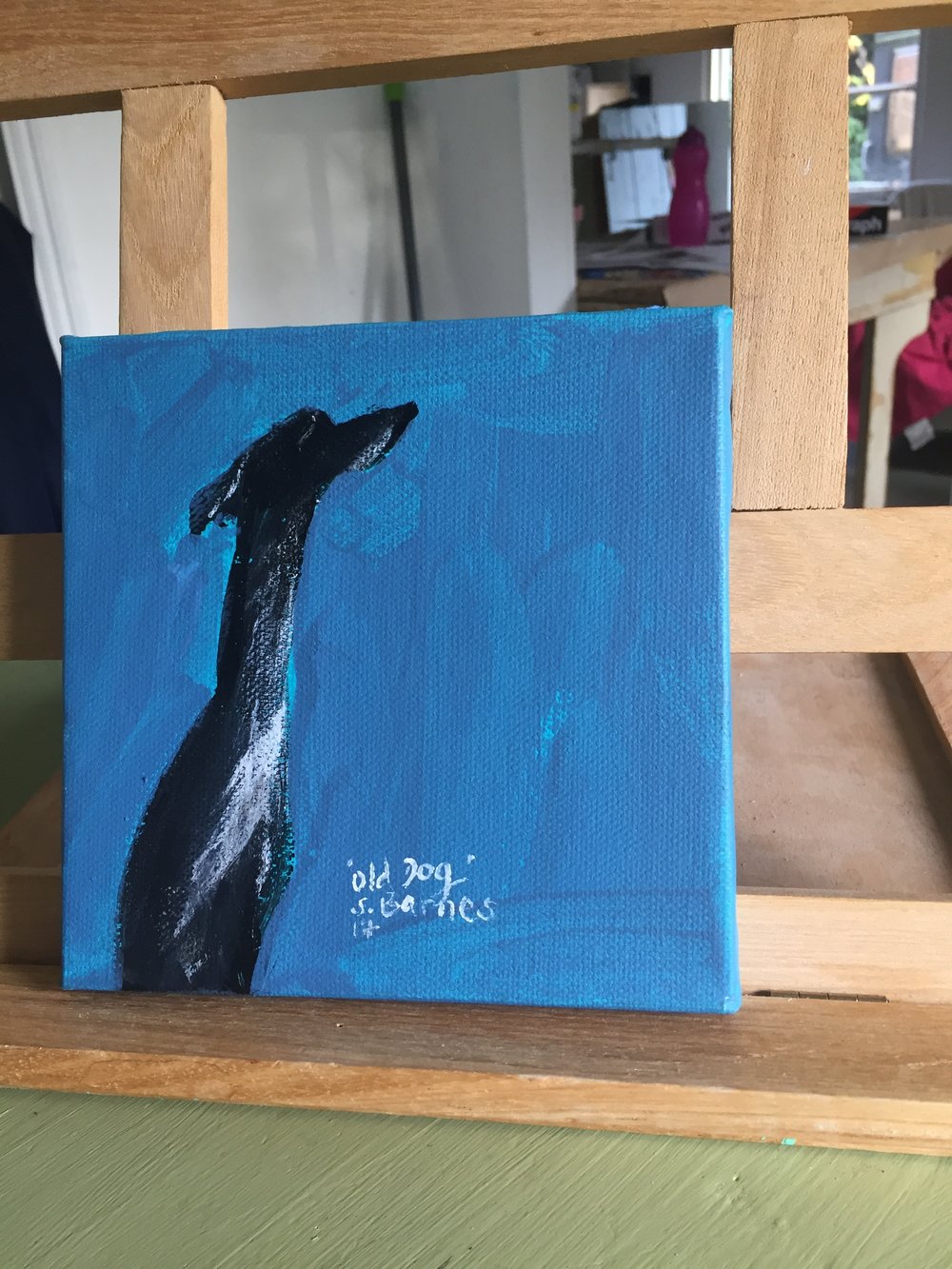 sold out
'Old Dog on Blue' Original Painting on Canvas
'Old Dog on Blue'.
This is a very handsome chap, senior to the youngun's. He is based on a lurcher/greyhound dog, this dog is waiting patiently for something - perhaps the turn of the door key, or the noise of the food tin rattling?!
This painting can be personalised with minimal use of words - perhaps up to four? Please select at the checkout.
This is an original painting, small at 15 x 15cm. It is currently unframed, however, I have given a suggestion of how I would frame him. I can arrange framing for you if you would like me to - please email me after purchasing.