'Shouty Dog' Handpulled Drypoint Print, Edition of only 12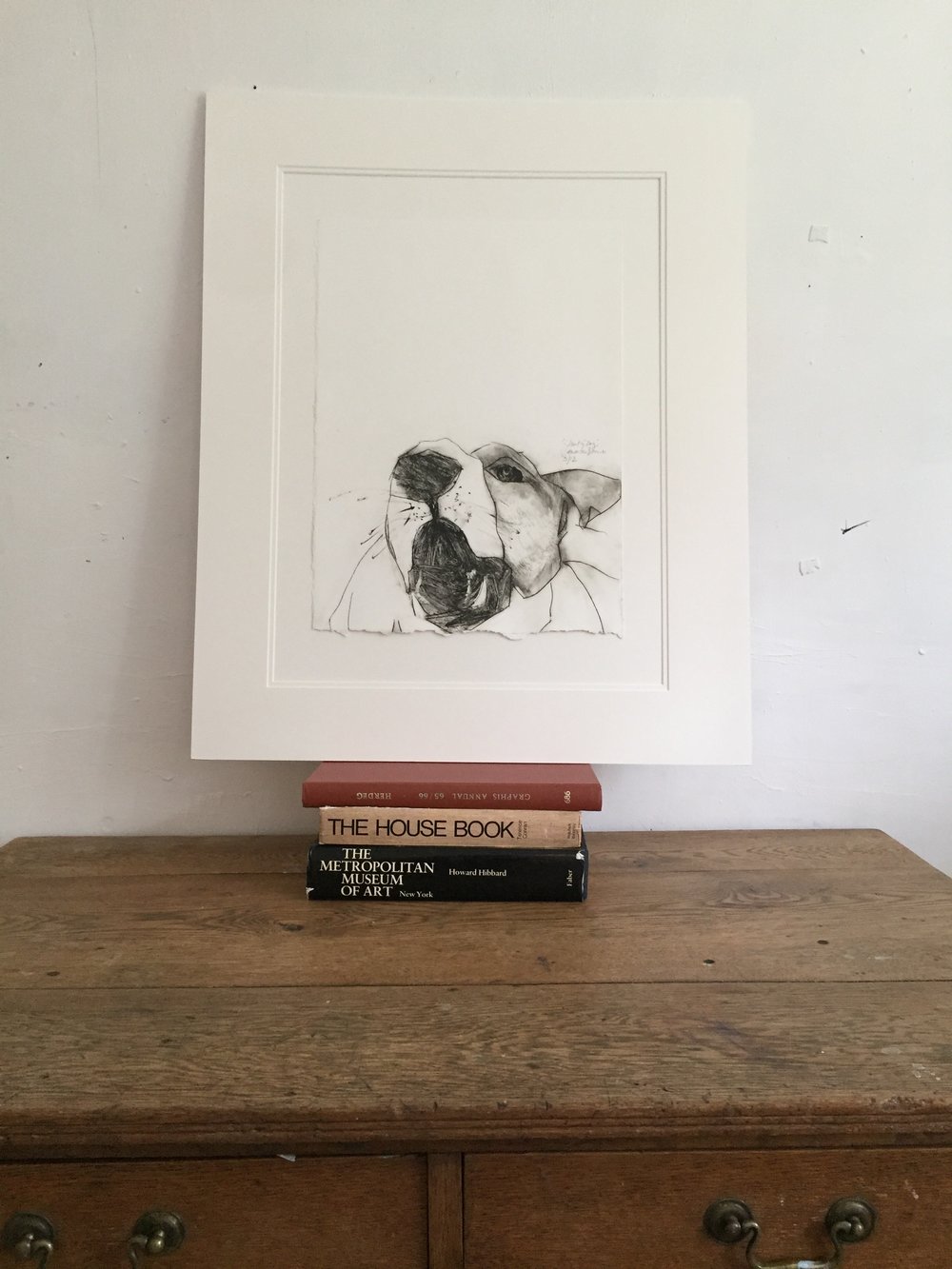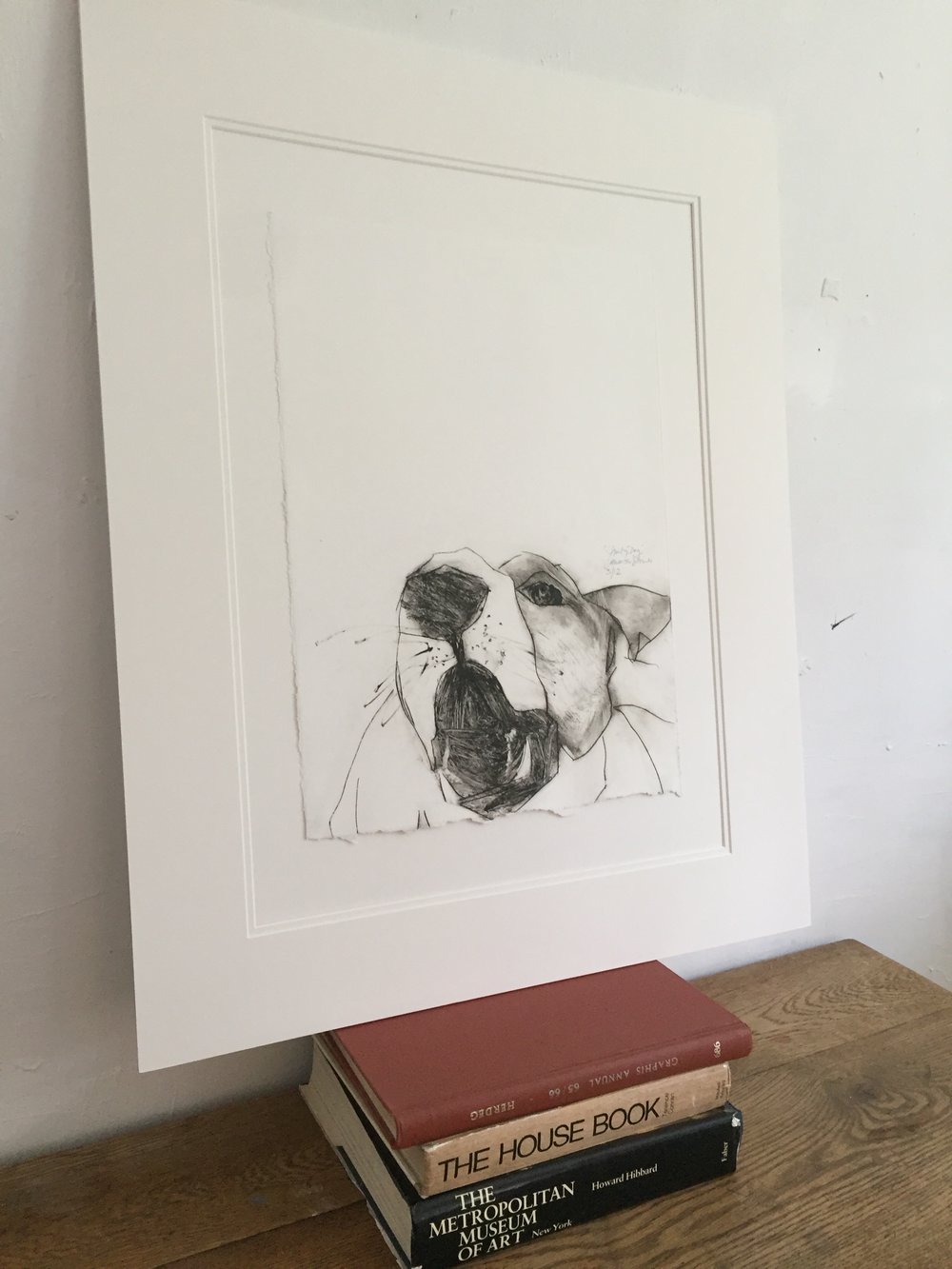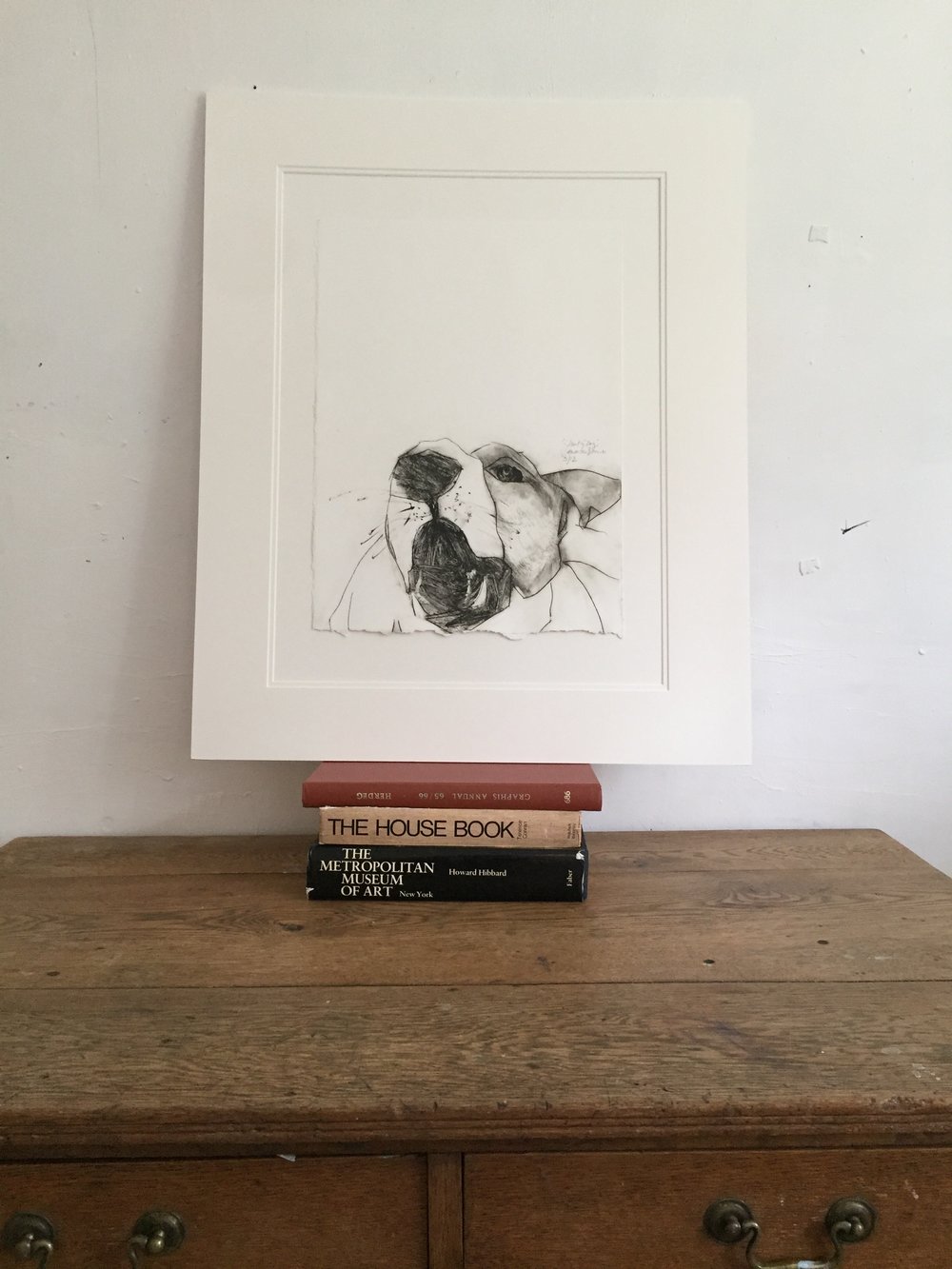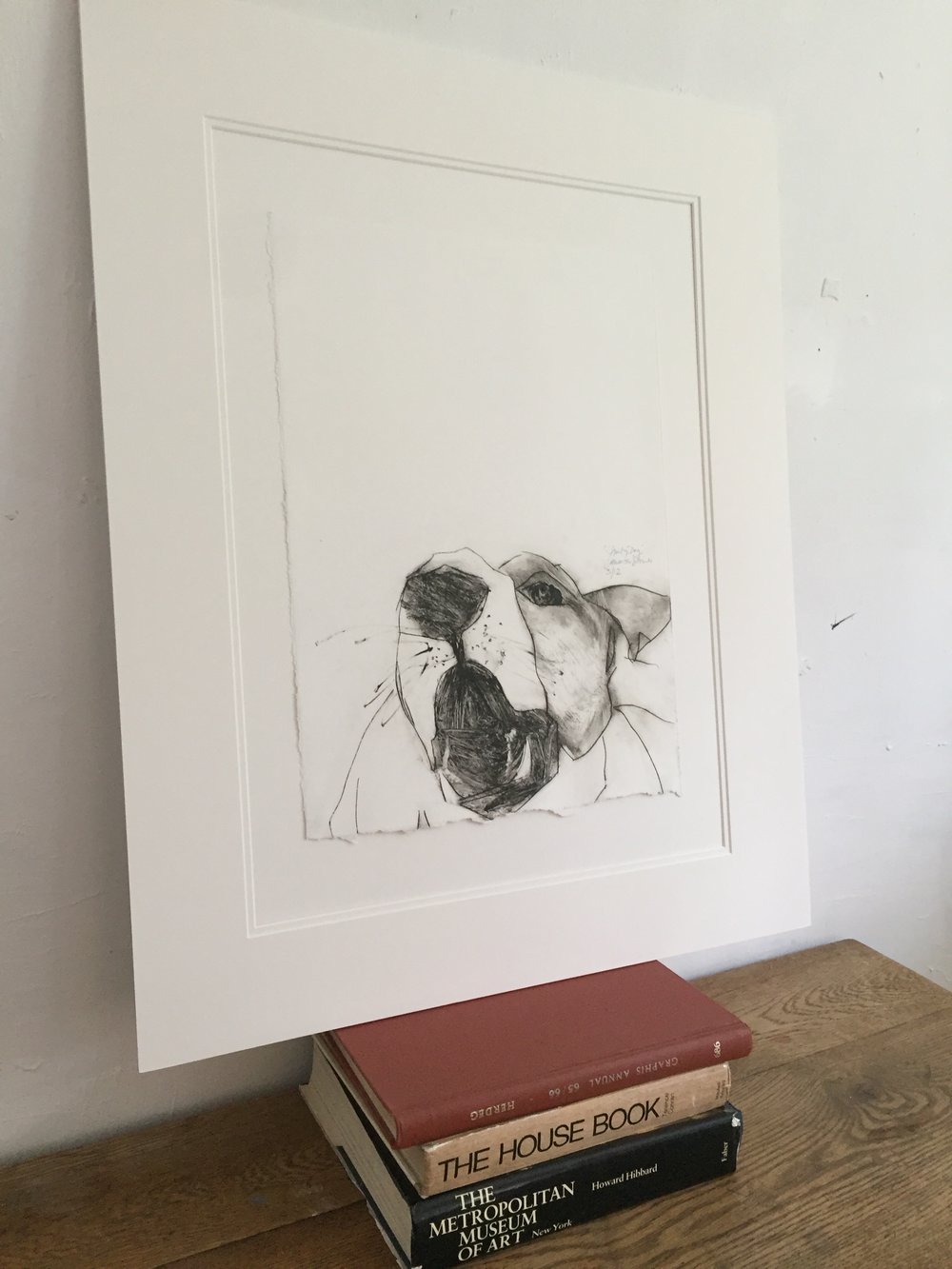 sold out
'Shouty Dog' Handpulled Drypoint Print, Edition of only 12
Welcome to this 'Shouty Dog' Drypoint Print, there are 12 of these prints in the edition.
As you probably know by now, I love to draw dogs. Stretching my drawing skills, I wanted to draw dogs in action and this Jack Russell is full of beans and having a good old bark at someone - protecting what is his as he sees it.
This is a large print which can be purchased mounted. Framing can be organised too if you wish it.
The dimensions are:
Paper size 35 x 48cm
Mounted Size 63 x 77cm