'Soundo' Handpulled Drypoint Print, Edition of only 12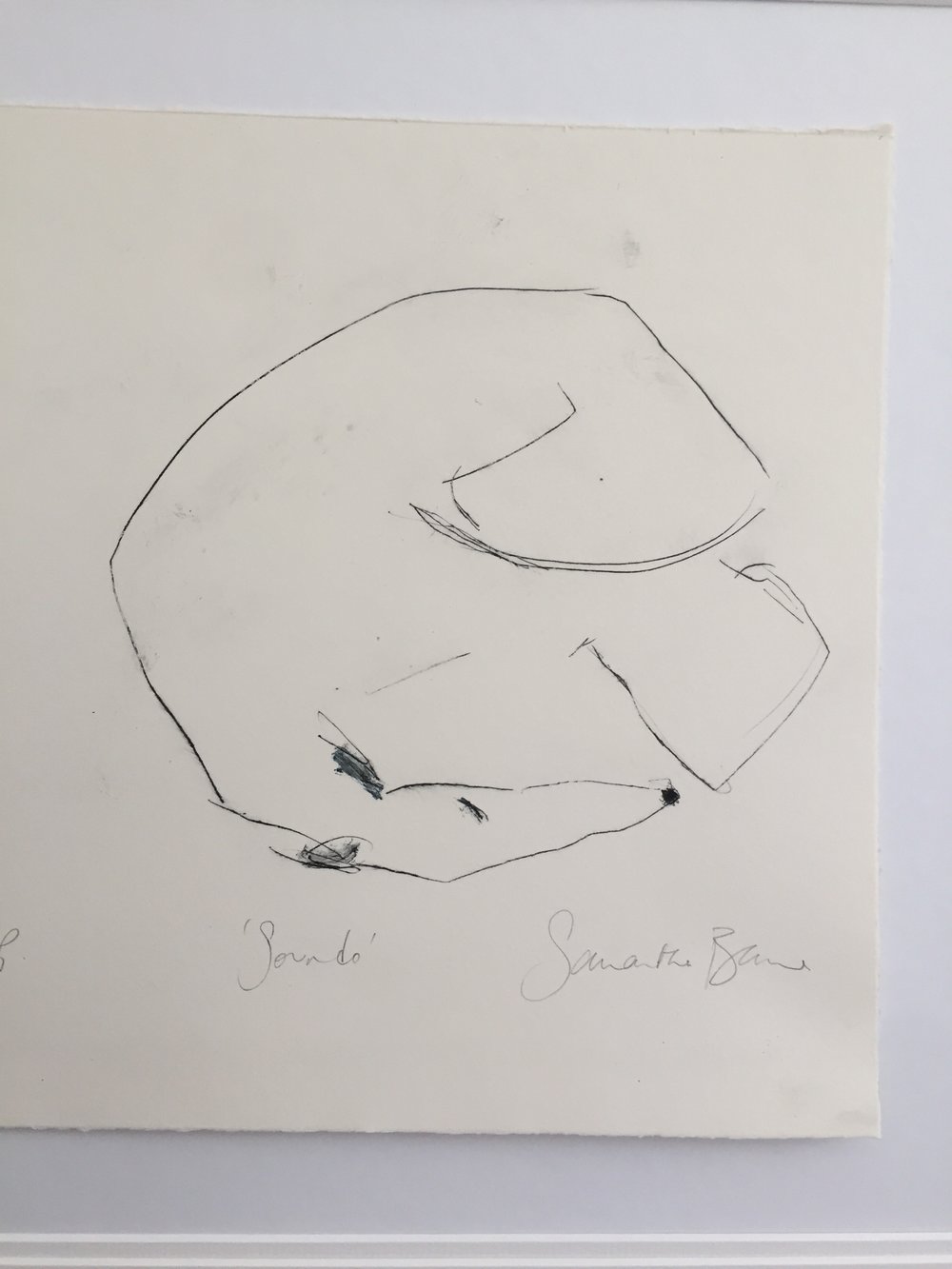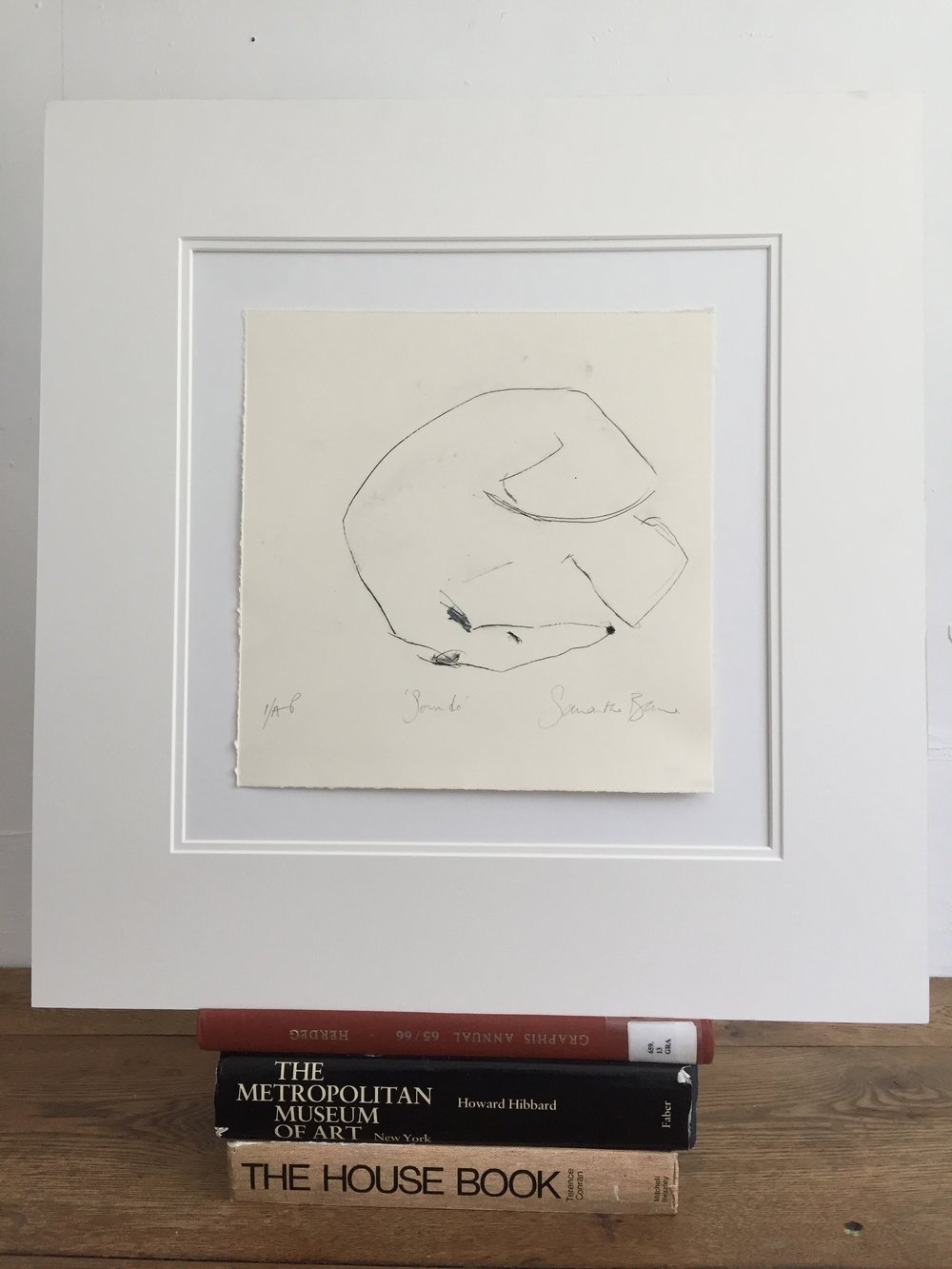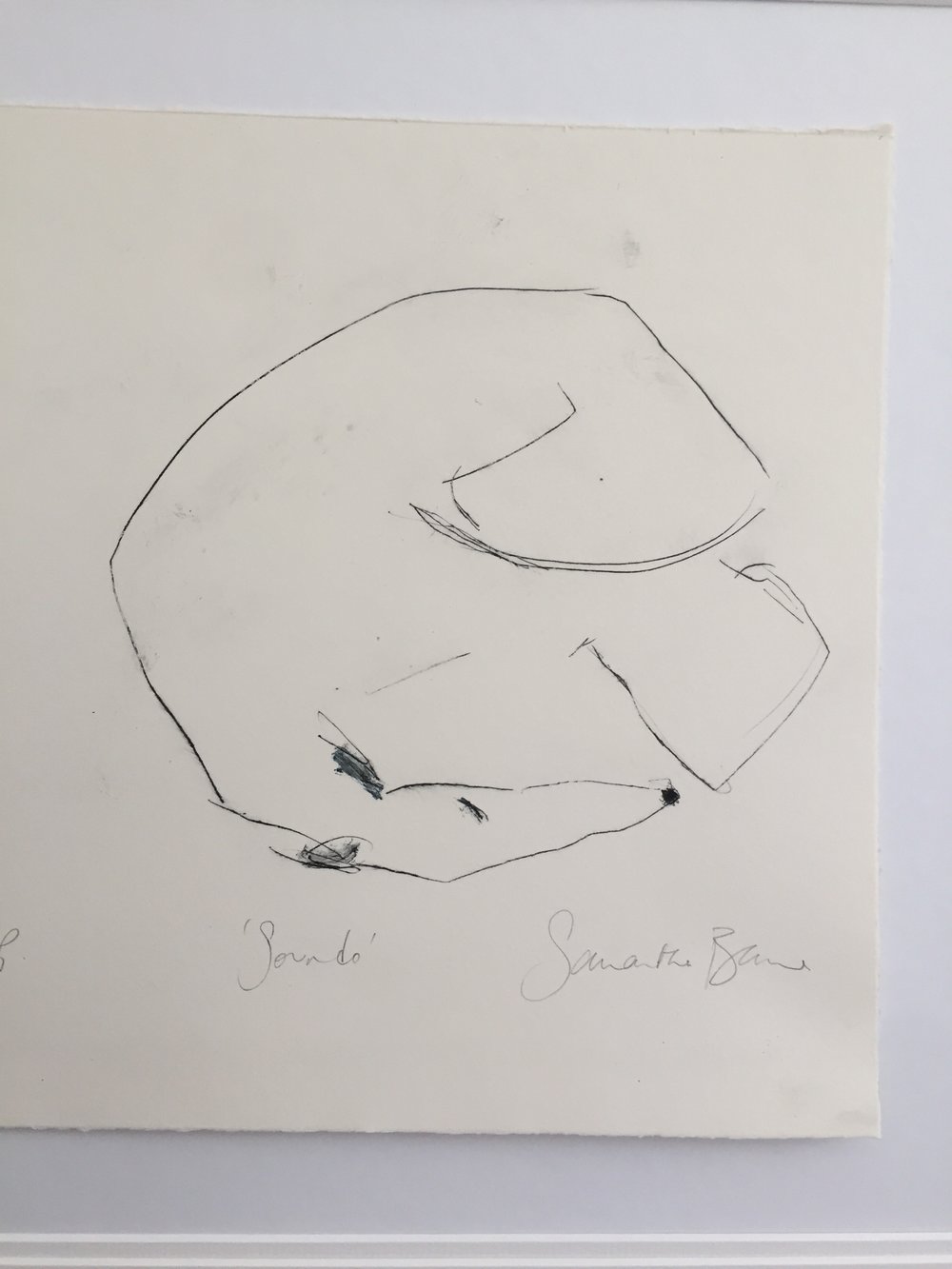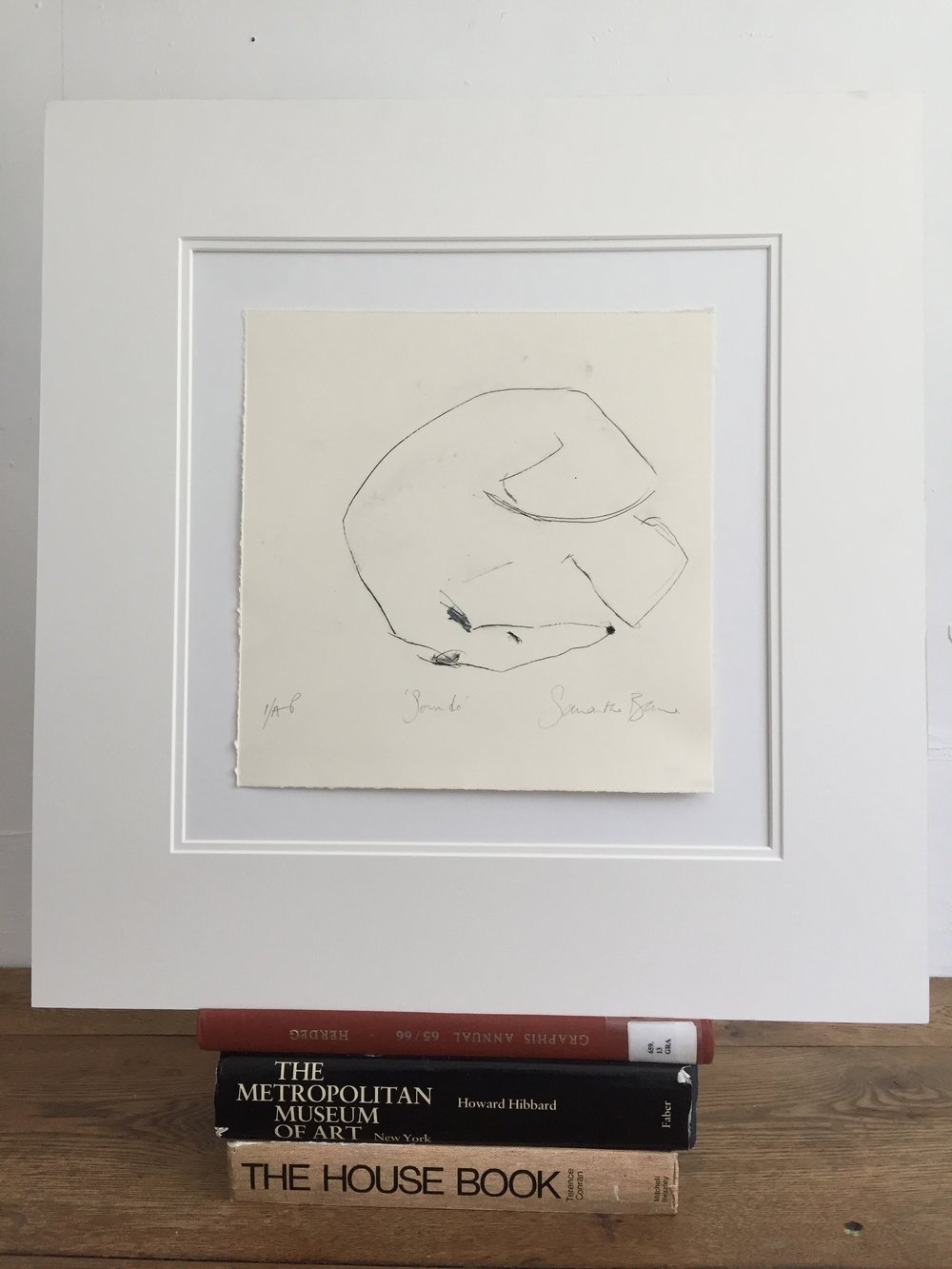 sold out
'Soundo' Handpulled Drypoint Print, Edition of only 12
'Soundo' Drypoint Print
This is a sleeping dog, a soundo one.
A simple line drawing that conveys this resting dog all curled up. Working in line seems to be so simple but actually for each peice that works, there are about 6 more that make it only to the bin.
This print can be purchase unmounted or as seen here, in a double mount.
The dimensions of the print are 30 x 30cm and in the mount, it is 50 x 50cm.