'Trafalgar Fair' Original Painting on Canvas. 80 x 80cm (NOT FINISHED YET)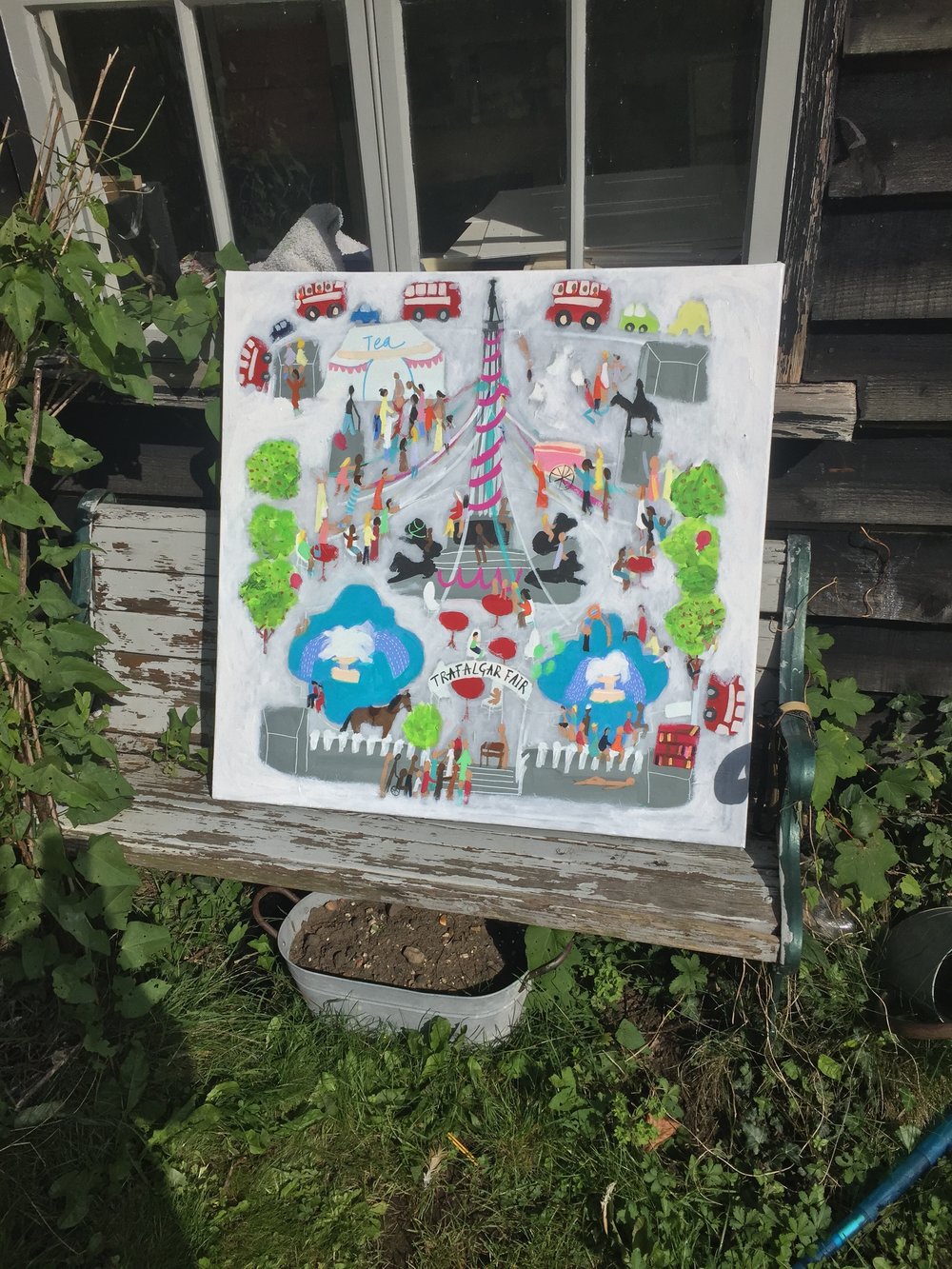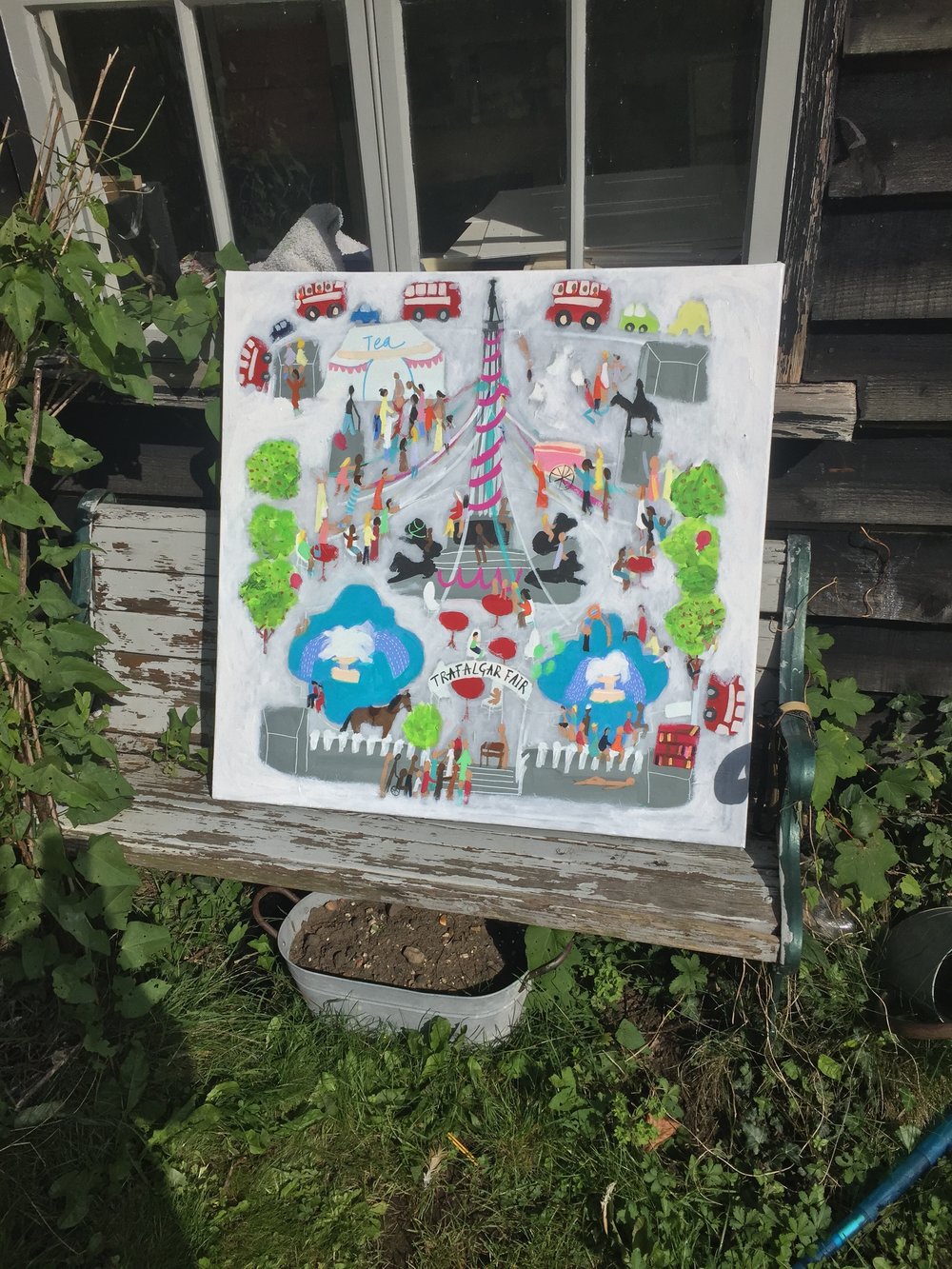 'Trafalgar Fair' Original Painting on Canvas. 80 x 80cm (NOT FINISHED YET)
Welcome to 'Trafalgar Fair' which is an original painting on canvas.
I really enjoy painting London scenes and enjoy making up scenes that are a reflection of the happy years we spent living there. What's better than a fair on the Square?!
Not quite finished yet but not far now. This painting is not framed but can be by arrangement.
More soon.. Sam