'Two Geese' Hand Signed Open Edition Print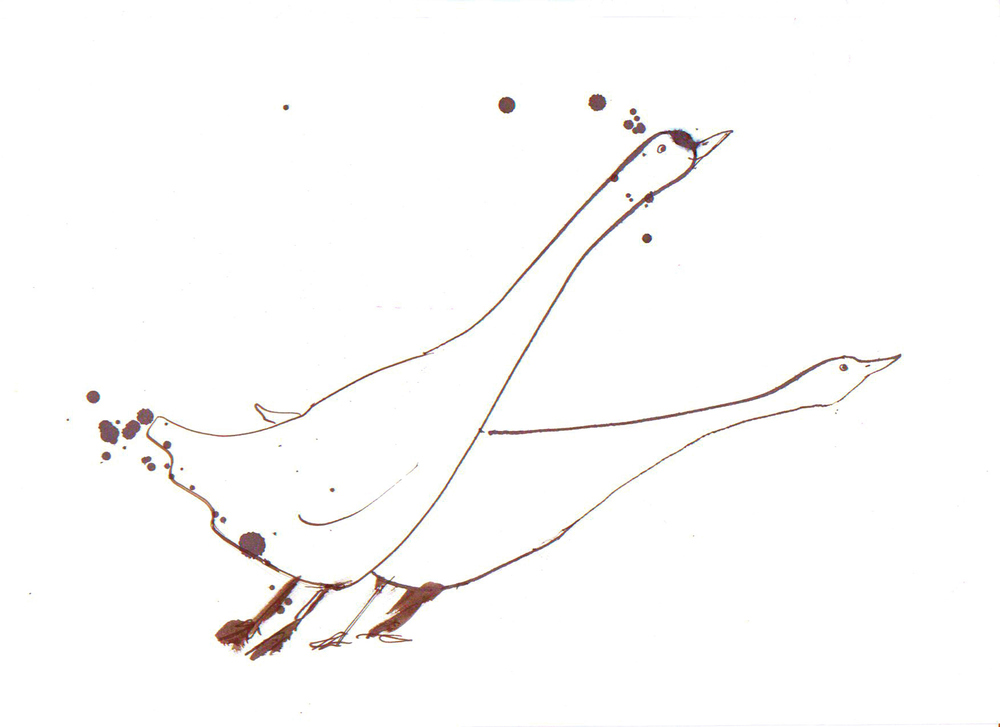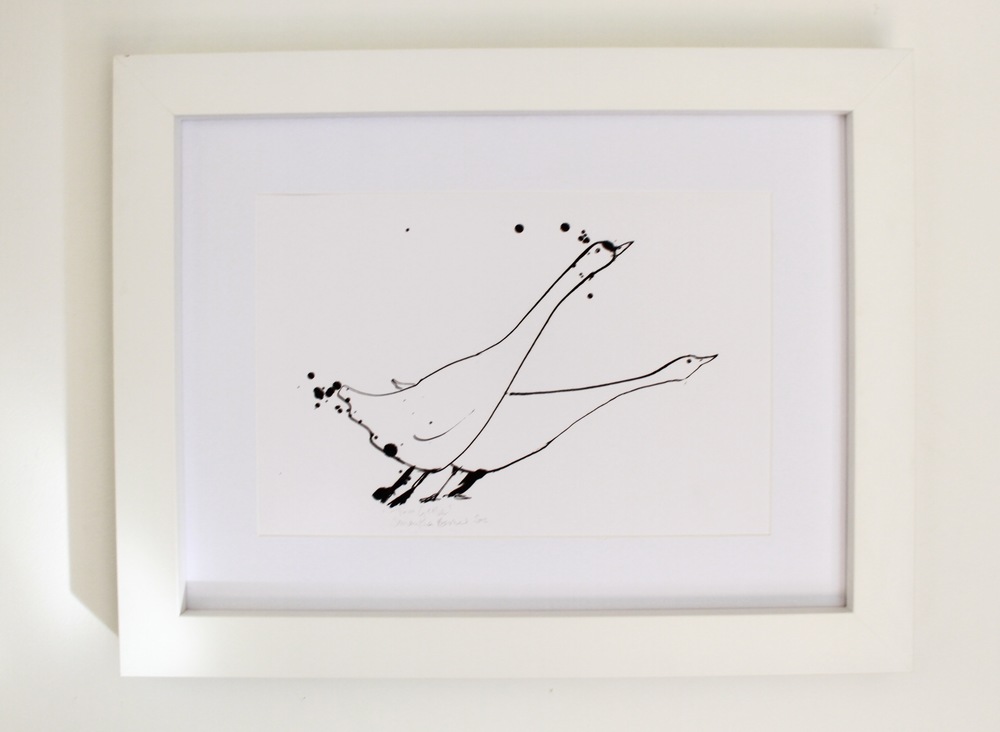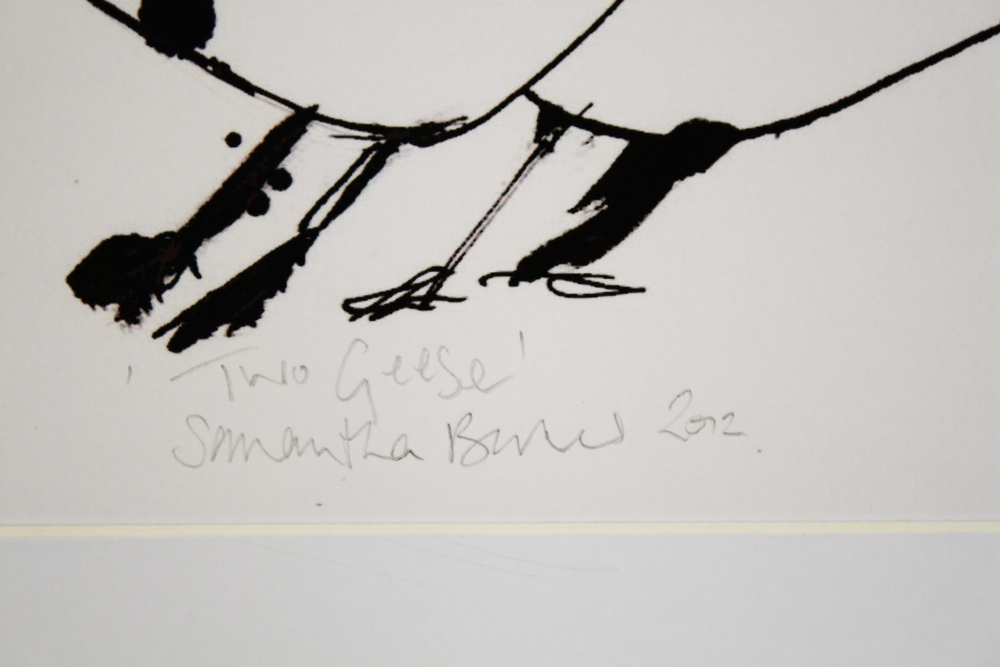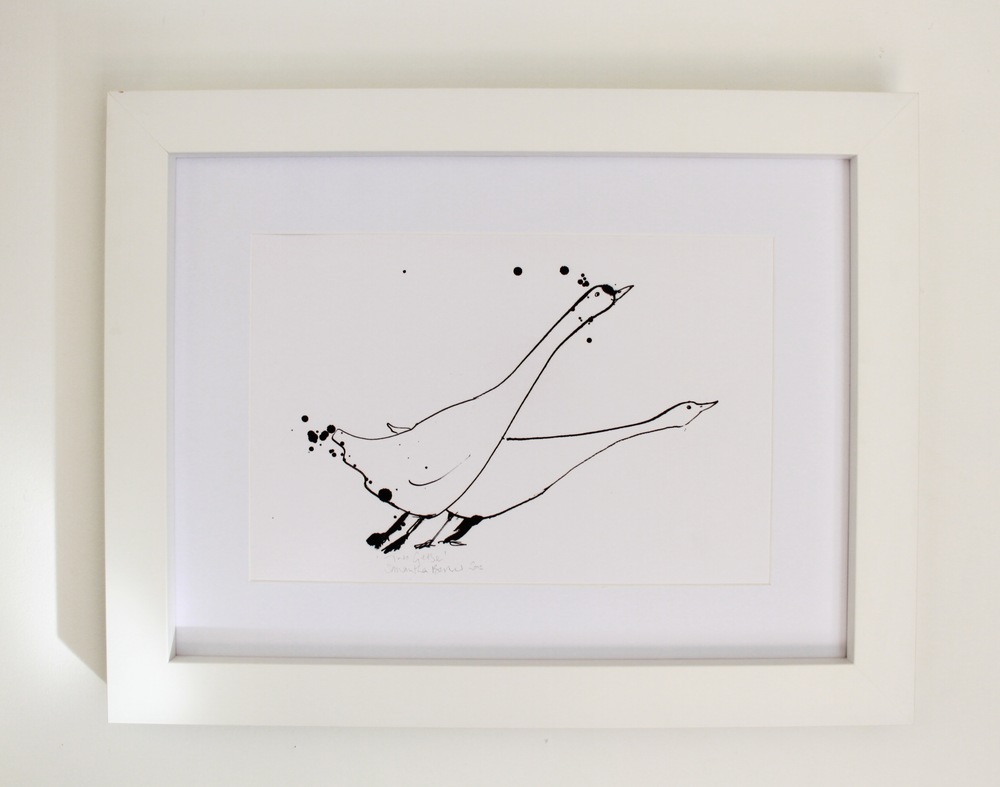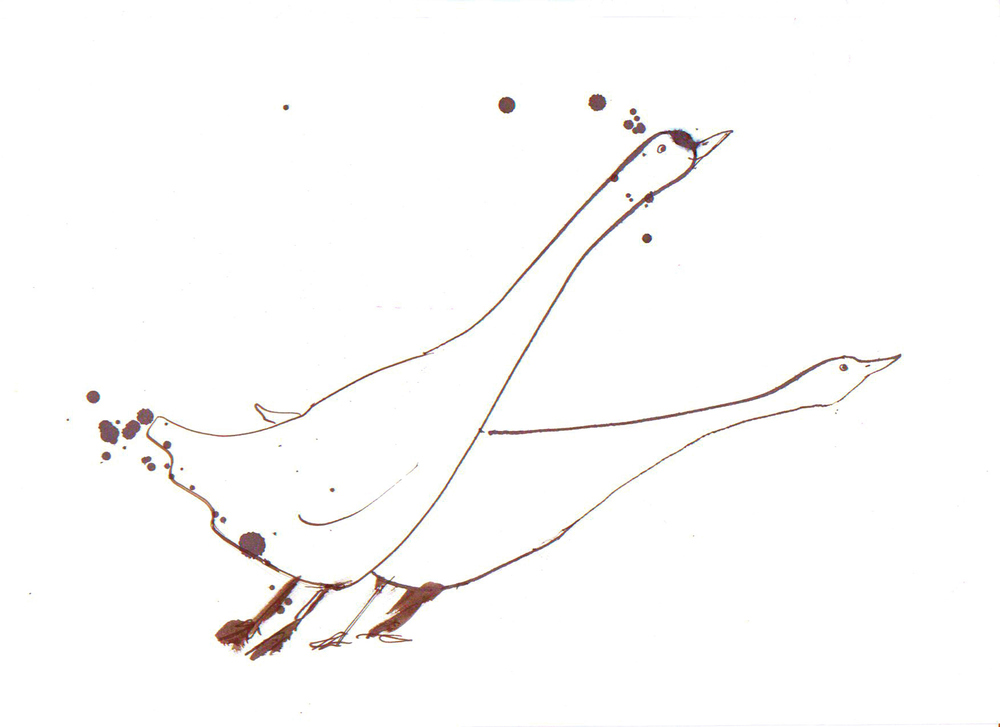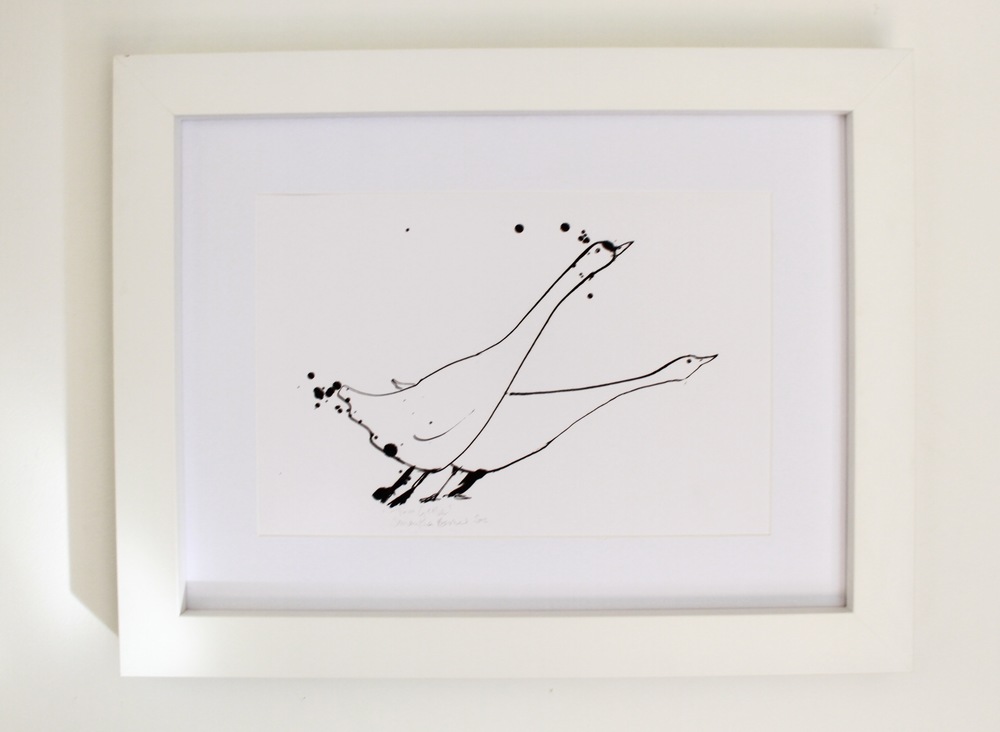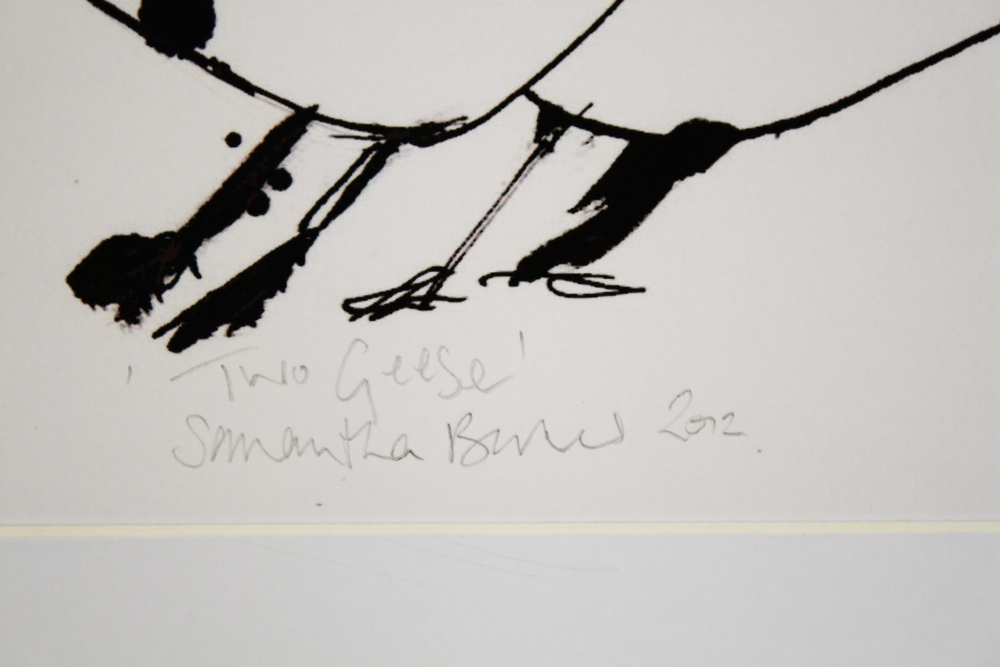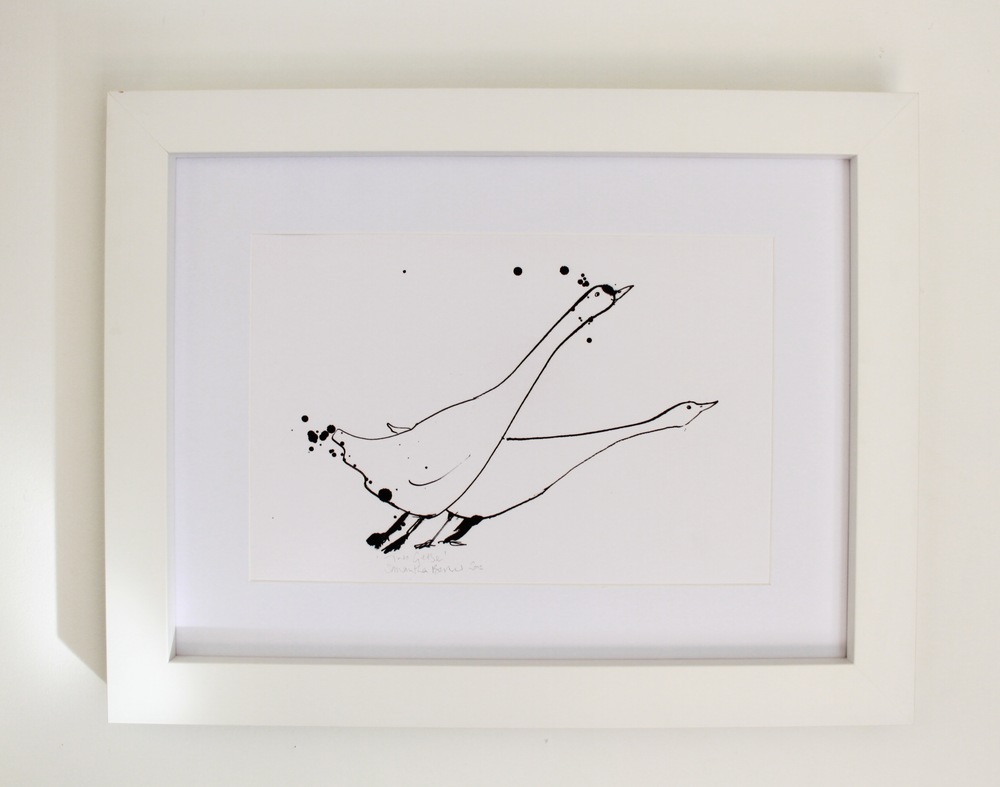 sold out
'Two Geese' Hand Signed Open Edition Print
A gorgeous line drawing of two geese running complete with happy splodges. They are printed on beautiful watercolour paper hand titled and signed in pencil.
'Goosey Gooseys' print is just perfect for any kitchen space, bedroom or hallway. All my prints are made locally to me and I can often be spotted running to and from my lovely printers!
This print hangs beautifully with any of my other line drawings or is perfect to hang alone.
Line drawings are stylish and contemporary and when I am making them I try to remember that less is more! Sometimes it can take 30 drawings just to get the one that goes into the print - its all the in the doing, not the thinking.
'Goosey Gooseys' comes in two different sizes. Small 32 x 21cm (A4) Medium 42 x 31cm (A3)
Personalisation is also an option here too. Up to 15 characters. A birthday message? Valentines? Retirement? Its up to you!
Framing:
You can have your print framed if you would like to. So many of my clients struggle to organise framing, so I have found a simple solution - frames purchased in a well-known Swedish mega-shop with yellow towers...of course Ikea. My open edition art prints are standard sizes to be framed with shop-bought frames. Sadly at this stage I can only offer small frames for now
Delivery is either flat-packed or tubed.