'Wisteria' Acrylic on Canvas.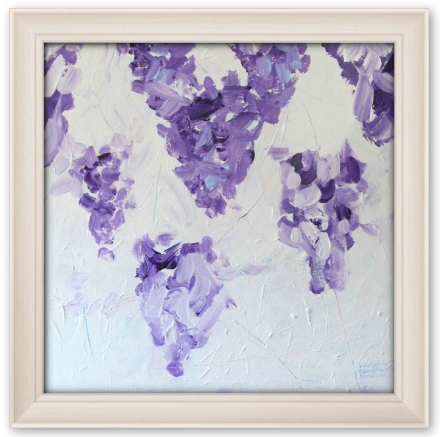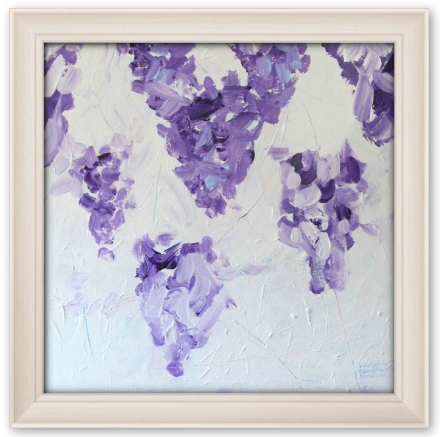 sold out
'Wisteria' Acrylic on Canvas.
Everyone loves Wisteria, it's so beautiful.
After moving out of London in 2006, we moved to a gorgeous village in North Hampshire. Each season, May I think, the village would be awash with beautiful lilac and purple coloured Wisteria, stunning.
I took some photographs and slowly, over a period of 4 or 5 paintings, I worked on making them more contemporary, thicker, impasto and contemporary.
This painting here is one of two I have left in my studio.